There are mix feelings among Ghanaians as schools reopen amid a surge in a global pandemic. Many have shared different views on the positives and negatives, but what really is the way forward?
Tonight on Pm: Expresss, Ayisha Ibrahim together with guests focuses on covid-19 and the reopening of schools.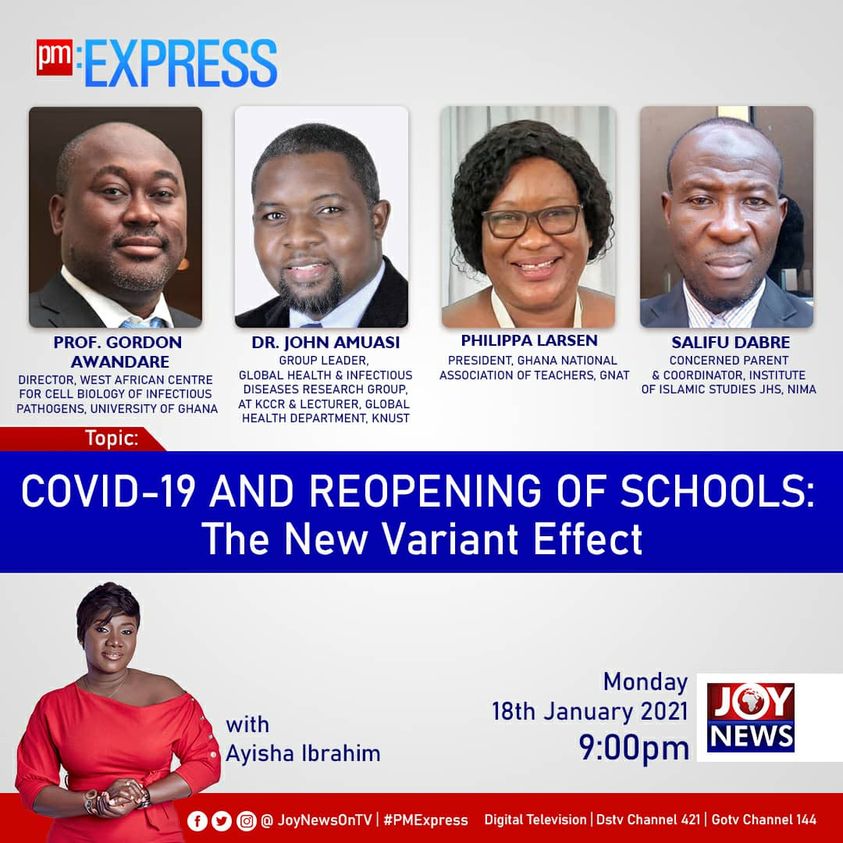 Guests for the discussion include Director of West African Centre for Cell Biology of Infectious Pathogens, University of Ghana, Prof Gordon Awandare; Group Leader of Global Health and Infectious Diseases Research Group at KCCR and Lecturer, Global Health Department, KNUST, Dr John Amuasi; President, Ghana National Association of Teachers (GNAT) Philippa Larsen; Concerned Parent and Coordinator, Institute of Islamic Studies JHS, Nima, Salifu Dabre.