The 2000 year group of the Prempeh College School has donated audio-visual equipment worth 60,000 cedis to support e-learning in the school.
With a membership of about 400 people across the world, the initiative by the Millennium Amanfuo Group, is meant to commemorate the 20 years anniversary of the group.
President of Millenium Amanfuo Group, Kwaku Takyi Keyeremeh, says the move is part of the group's activities to give back to their alma-mater.
"Since we completed it's been 20 years, it is our anniversary project. With the numbers they have now, it will help with their lectures that they will have in the near future. Today is a very great day in our lives, when we were here 20 years ago, we saw other seniors coming in to donate to the school, so it is great for us that we are able to replicate such gesture.
He continued that, "I will speak to all the other year groups that they should always come back to support the school so that we can raise Prempeh to the top level we want it to be."
The set up includes four 65-inches LCD screens and a projector that have been mounted, a switcher and control board with live feeds accessories to project live programmes on the screens at the hall.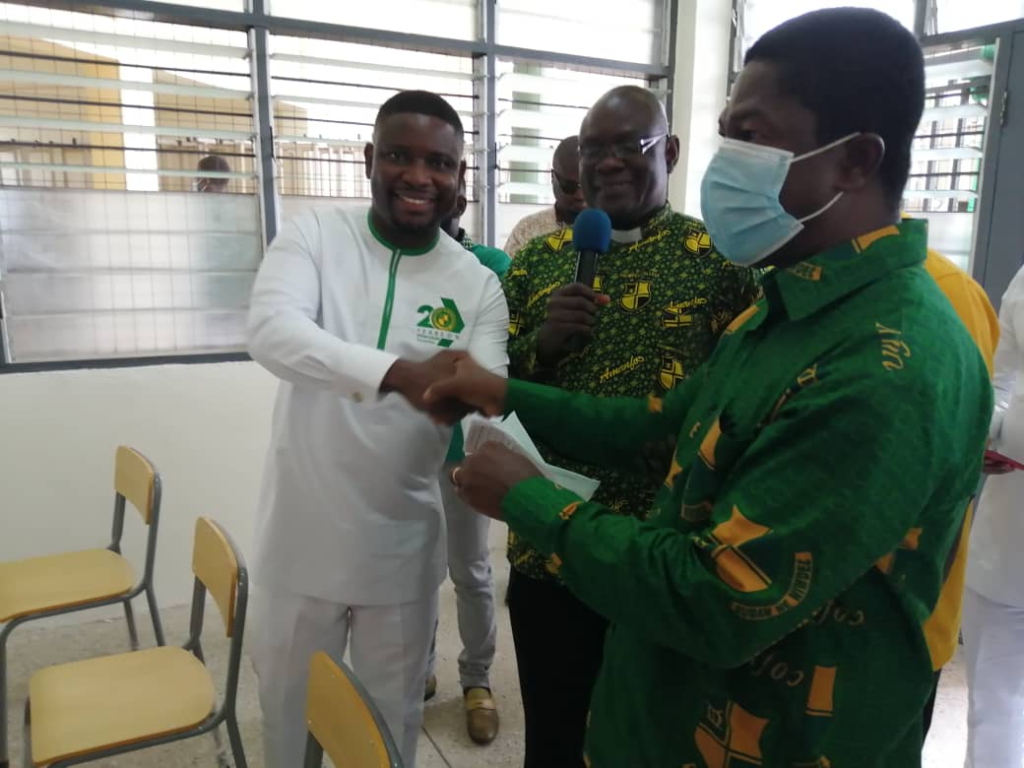 Lead Technical Person for the project, Nicholas Donkor, says the set-up will augment presentations and lectures that will go on at the assembly hall.
"…then again, we are hoping that very soon most of our activities will be interactive, in the sense that, going into the feature, you may not have to get all your tutors/teachers here on campus, so what will happen is that you can have so with this audio-visual systems so that we can have mentorships especially amanfuo who are in high places to encourage the students as well".
Headmaster of the school, Aaron Attua Gyau, was excited about the gesture saying it will enhance communication with students.
"It is going to enhance communication, audio-visual equipment are very necessary what you have to struggle to say in many words, such equipment make it very simple and easier and sustains the interest. It makes the presentation very effective and sustains the interest of your audience. We hold had workshops here".
DISCLAIMER: The Views, Comments, Opinions, Contributions and Statements made by Readers and Contributors on this platform do not necessarily represent the views or policy of Multimedia Group Limited.