The Functional Executive Committee of the National Democratic Congress (NDC) has this morning dispatched a delegation to the town of Ejura in the Ashanti Region.
The visit comes in the wake of the murder of a social activist, Mohammed Ibrahim, alias Kaaka, by unknown assailants.
There was the subsequent murder of two other individuals – Nasiru Yussif and Murtala Mohammed – by a combined military and police personnel team.
The NDC added their voice to those condemning the killing of Kaaka, who they say has been using the power of social media to champion change and development in the Ejura community.
"Kaaka"s activism predates the Akufo-Addo government, as he has always been known to be an influencer who highlights the ills of his society in dynamic ways to achieve the desired development for his community," the party said.
"For him to have therefore been ambushed and killed by persons believed to be bodyguards of the Municipal Chief Executive for Ejura, who accused him of making the Akufo-Addo/Bawumia government unpopular, is most unfortunate and reprehensible, to say the least," the party added.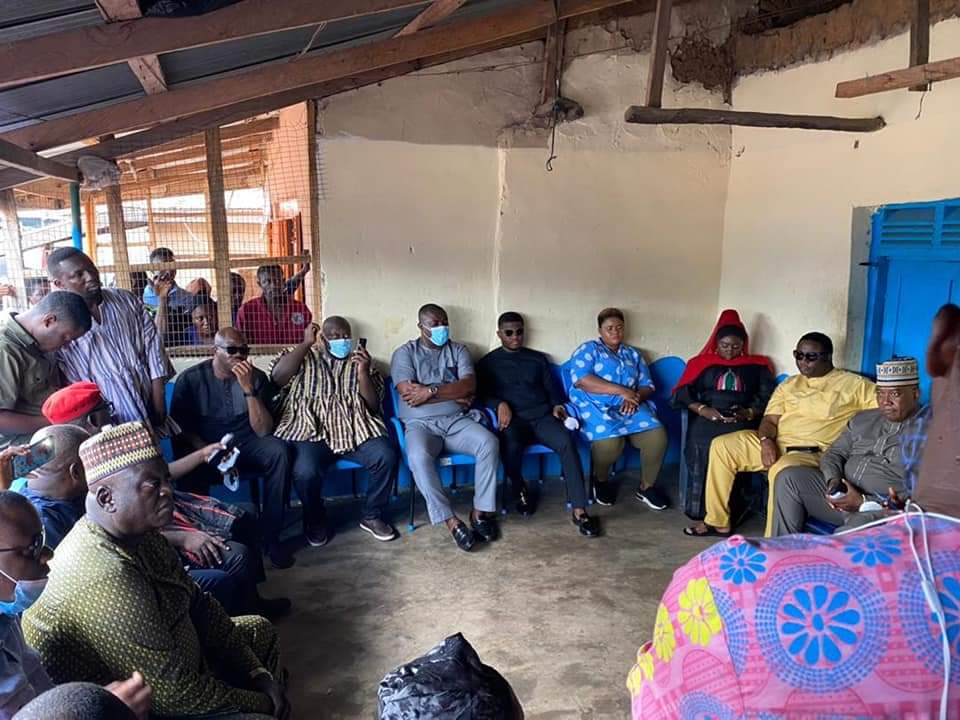 The NDC's delegation comprises, Joshua Hamidu Akamba, National Organiser; Sammy Gyamfi, National Communication Officer; Dr Hanna Louisa Bisiw, National Women Organiser; George Opare Addo, National Youth Organiser; Peter Boamah Otokunor, Deputy General Secretary and Elvis Afriyie Ankrah, Director of Elections.
The others were Haruna Rashied, Director of I; Kobby Barlon, Deputy National Organiser; Ruth Dela Sedoh, Deputy National Women Organiser; and Edem Agbana, Deputy National Youth Organiser.
According to the NDC, such incidents yet again highlight the institutionalisation of violence and state-sponsored thuggery that have taken centre stage under the leadership of President Akufo-Addo.
"The NDC joins other well-meaning Ghanaians in a moral society, the media and from all walks of life, in condemning the gruesome killing of the three individuals, and thus demand that justice be served without delay to appease the souls of the departed, their families and to serve as a lesson to all who think they can act criminally and brazenly get away with same.
"Even as we console and support the families whose loved ones were murdered and injured a few days ago, we wish to call for the following immediate actions from the Akufo-Addo/Bawumia government," the party said.