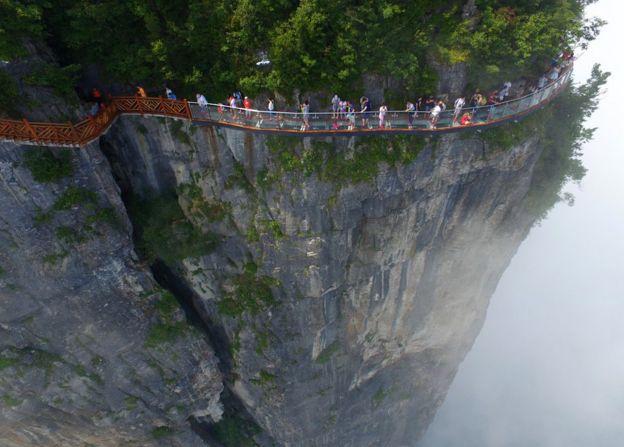 The Coiling Dragon path is in Zhangjiajie National Forest Park in Hunan province, and a new section opened to tourists on Monday.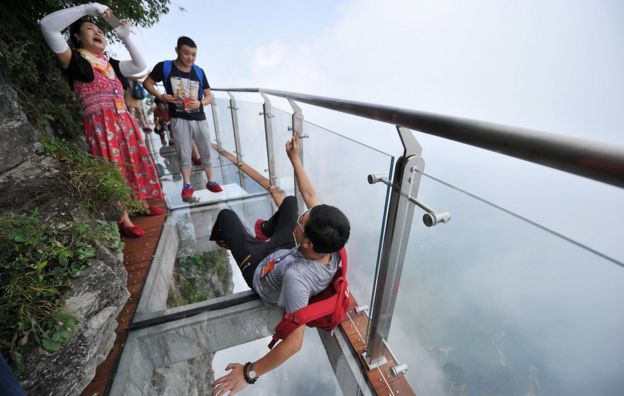 The 100-m walkway has 99 turns around the side of the sheer cliff face of Tianmen Mountain. For those immune to the terror of a vertical drop, it's a perfect photo opp.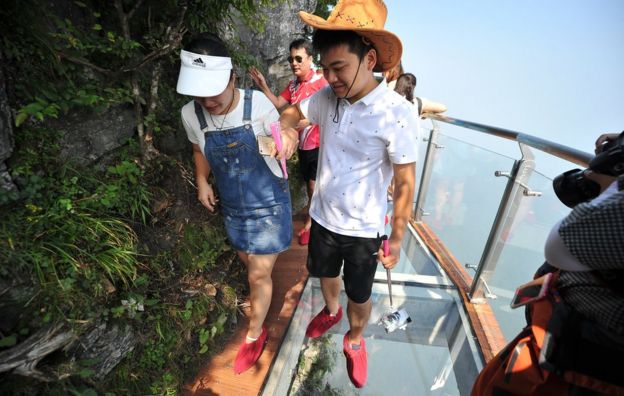 Reassuringly some tourists, in their protective shoes, appeared more keen to cling to the walls and just get it over with.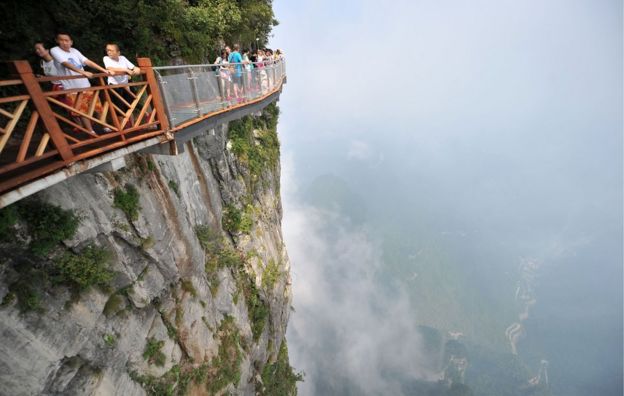 Braver tourists can enjoy spectacular views across the Hunan countryside. No, we're not sure how this picture was taken either.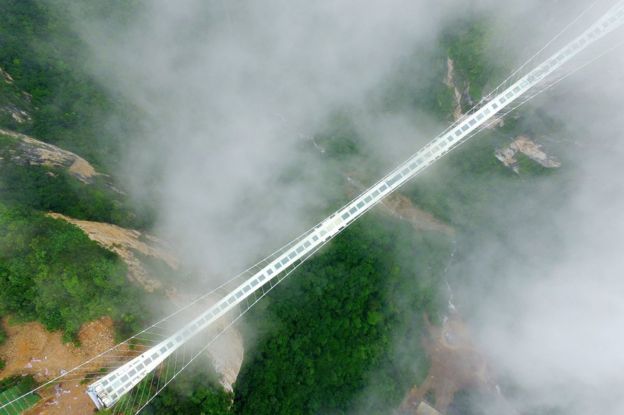 The Zhangjiajie park already offers tourists this - at 430m (1,410ft) and suspended over a 300m-deep valley it is billed as the world's longest glass bridge.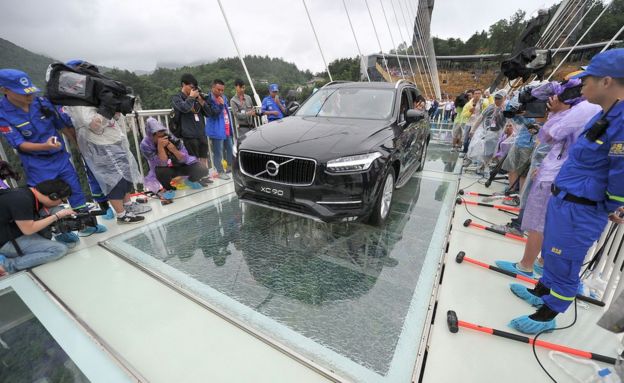 To assuage fears about safety, in June the park authorities deliberately cracked the glass then drove a car full of people over it. It was fine.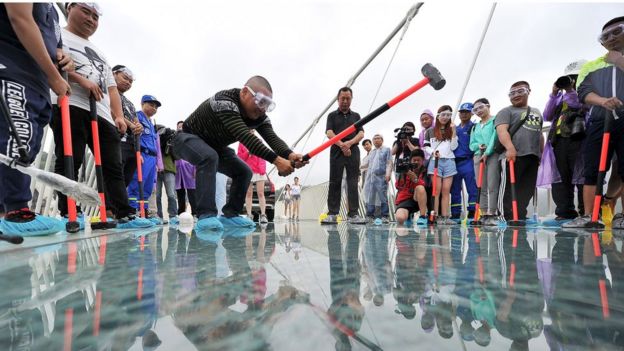 And for good measure, they hit it with a sledgehammer.
Have your say
---
More

News

Headlines
---