Mourners at the burial service of a 94-year old statesman have paid glowing tribute to a jurist whom more than 60% of Ghanaians would be too young to appreciate his unparalleled exploits.
Vincent Cyril Richard Arthur Charles (V.C.R.A.C) Crabbe during an illustrious legal career helped draw national constitutions for Ghana, Kenya and Zambia.
In Ghana, he did this constitution-writing not once. Thrice.
First was as a legislative draftsman to the 1969 constituent assembly which drafted the 1969 constitution.
And when that legal document was jettisoned in a coup d'etat, Crabbe was called upon again as Chairman of the 1979 constituent assembly and drafted the 1979 constitution.
Even after that constitution was once again forsaken in an era of quick coups, short juntas, and revolving experiments with revolutions, VCRAC Crabbe was on hand to review Ghana's most-enduring constitution, the 1992 constitution.
The Supreme Court judge was in Kenya where he was the leader of legislative draftspersons who drew up Kenya's constitution and then later to Zambia where the Constitutional commission took his inputs to draw up theirs.
This background was not lost on Ama Atta Aidoo who at 76 years could still find herself unqualified to belong to Crabbe's generation.
Professor of Legislative drafting, VCRAC Crabbe, was Director of the Commonwealth Secretariat Scheme for Legislative draftsmen for the West African Region, Southern Africa Region, the Caribbean Region.
Another title which simply means, he had an input in the drafting of laws and constitutions in West Africa, Southern Africa and the Caribbean region
"There is no legal space in Ghana, the rest of Africa or even the world that this man did not occupy", she raved.
In perhaps an agony of finding precise vocabulary, the literary giant struggled to finally describe Crabbe as "really not just another man". "An extraordinary human being", the woman said in a great struggle for superlatives.
While mourning the passing of the internationally acclaimed judge, Ama Atta Aidoo revealed her fears that the present generation would reduce the stature of the man to 'one of those who was just here'
"What are we going to do to make sure that future generation will know about these people"? she lamented and added the late Kofi Annan is one of those Ghanaians whose legacy is yet to be fully immortalised.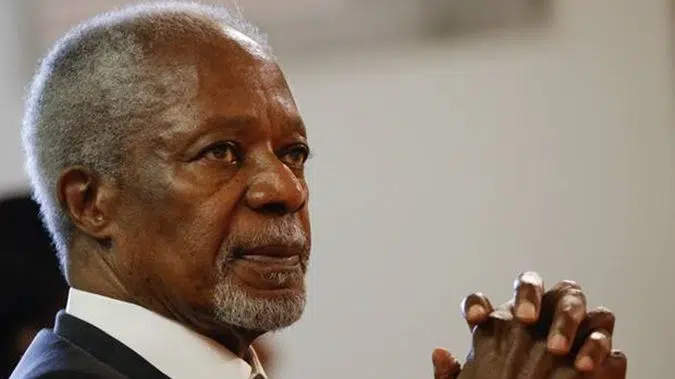 "I suggest very humbly, it is not enough for us as a people to give them an honourable burial", the playwright urged the establishment to consider a more enduring way to preserve the memory of these great sons of the land.
Eminent lawyer and statesman Sam Okudzeto joined in the semantic struggle to describe VCRAC Crabbe. "He was a super, just man", he told Joy News Maxwell Agbagba.
He was at pains to understand how a man could be so gifted in writing laws. Mr Okudzeto was even more perplexed that such great talent could be walking about so unassuming.
Sam Okudzeto, who is 83 years ventured into difficult ecclesiastical territory explaining that Prof. Crabbe long life like his long name was most probably down to his integrity.
"We thank God that He enabled him to live for so long," the Council of State member said.
There was space for humour even at a burial service. We were to learn how the law professor, supreme court judge and jurist got his long name from.
He took Richard Arthur from his father and two names - one from each of his father's cousins. Even the man who performed his outdooring ceremony got to give his name to the professor days after he was born on 29 October 1923.
The audience would get to know that beyond his five names already a mouthful, he had two other names - Adolfus and Enchill.
Perhaps the family knew the end of their latest son and threw in their names to be beneficiaries of his success and immortalisation.
And looking back at the man who finished a three-year law program in the UK in two years, they were right.
Have your say
---
More

News

Headlines
---