Cape Coast giants Wesley Girls Senior High earned a quarterfinal spot in the 2018 edition of the National Science and Maths Quiz but not without a fierce fight from regional rivals Winneba Senior High.
Wesley Girls by name were clear favorites for the contest but a clearly spirited Winneba team never wrote themselves out and until the 'final whistle', the famous reputation of Wesley Girls sat on the fence.
Winneba stood on the heels of Wesley Girls from Round One scoring 13 points, just one shy of what Wesley Girls amassed.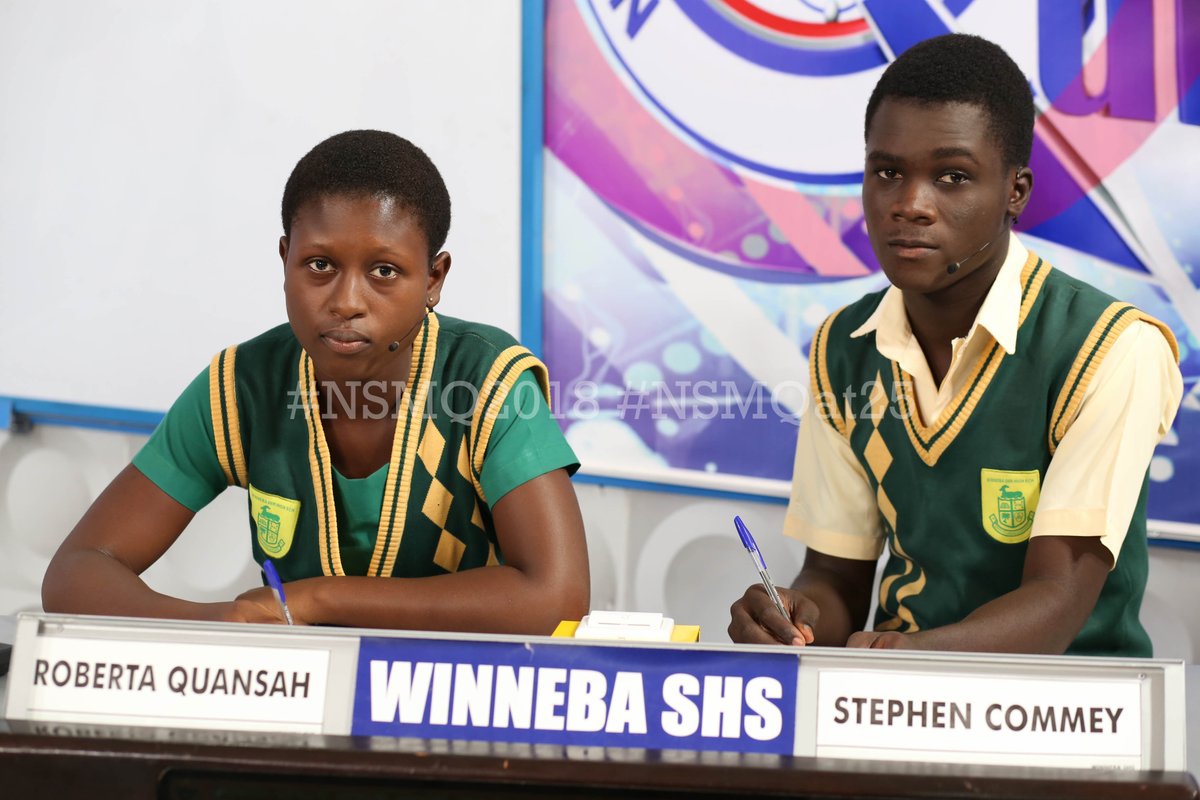 Twene Amanfo Senior High Technical School, however, trailed the two 'lions' with 9 points.
After Round Two, Wesley Girls had a slight space to breathe as they put 7 points between them and their adversary who had accumulated 17 points.
The Problem of the Day brought no difference to the fortune of all three schools as leaders, Wesley Girls only got half of the available 10 points and Winneba closely behind with 4 points and Twene Amanfo showing how problematic their condition was, with only 1.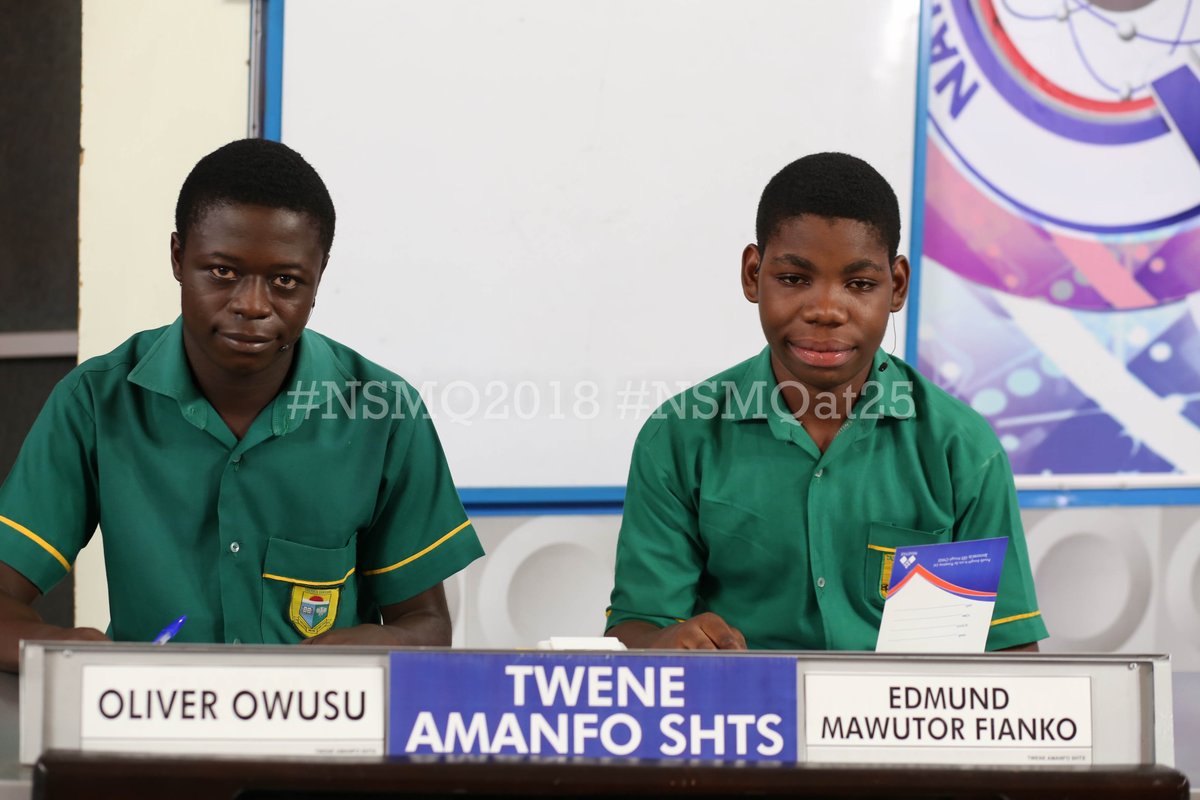 The True or False round did not redeem Twene Amanfo as they could only gather 4 points to bring their tally to 11 points.
Winneba SHS and Wesley Girls, however, added 13 points to their tally to accumulate 34 and 42 respectively.
Round five brought out the fighting spirit in Twene Amanfo as the trailing school answered 2 out of the four riddles; one of which they did on the first clue to get all 5 points.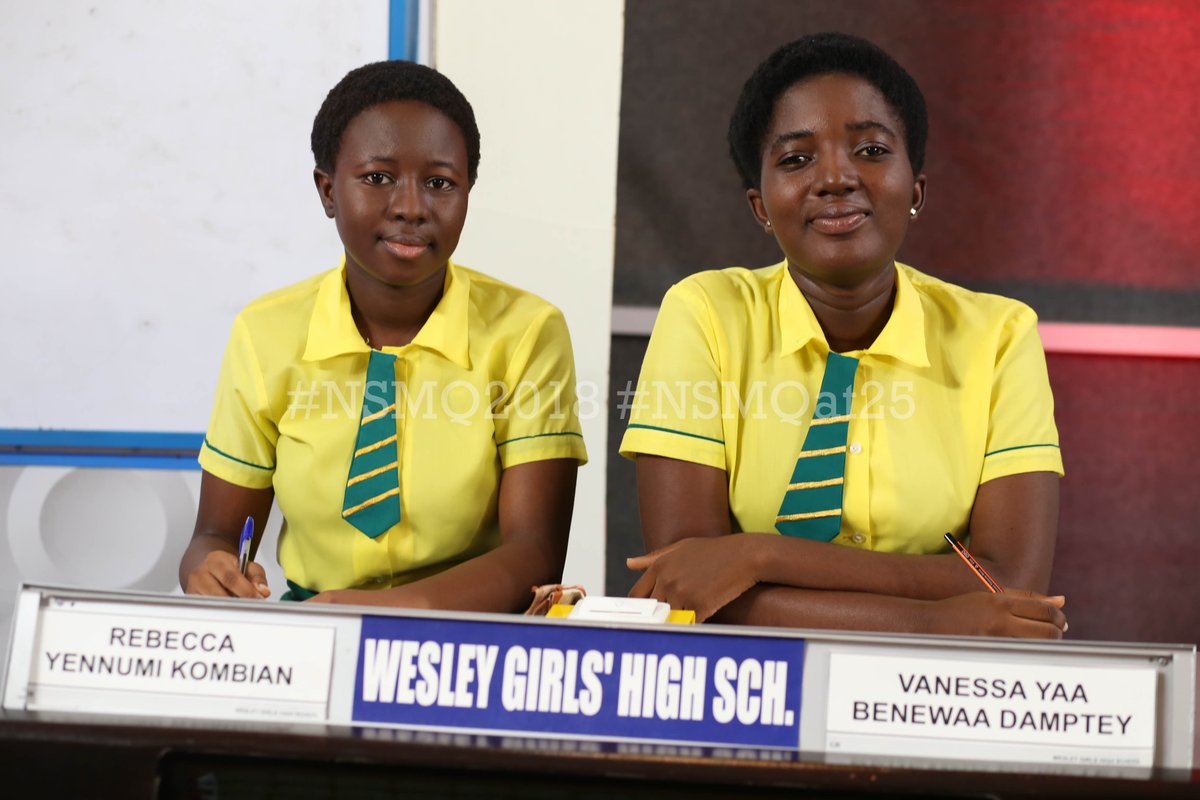 Wesley Girls won the contest after answering one riddle worth 3 points to dump Winneba although they also picked up one riddle for 3 points.
End of contest:
Wesley Girls' High School: 45pts
Winneba SHS: 37pts
Twene Amanfo SHTS: 19pts
End of round 4:
Wesley Girls' High School: 42pts
Winneba SHS: 34pts
Twene Amanfo SHTS: 11pts
Scores so far:
Wesley Girls' High School: 29pts
Winneba SHS: 21pts
Twene Amanfo SHTS: 07pts
End of round 2:
Wesley Girls' High School: 24pts
Winneba SHS: 17pts
Twene Amanfo SHTS: 06pts
End of round 1:
Wesley Girls' High School: 14pts
Winneba SHS: 13 pts
Twene Amanfo SHTS: 09 pts
---