The Director of Passport has defended the record of his outfit, insisting it has churned out 2, 200, 000 passports since 2010 despite complaints of delays.
According to Francis Danti Kotia, about 500 passports are produced every day in Accra alone. These include 200 manual applications, 250 online applications and an additional 50 applications for special cases.
"In about 99.9% instances we are able to produce on time. We exceed our targets of daily passport production," he defended on Joy FM's Super Morning Show (SMS) Monday.
But he is not resting on his laurels. The Director of Passport outlined a number of measures being taken to make passport acquisition easy and friendly to the ordinary person.
Related: We deliver 99% passports in due time – Director
The passport office is in the process of completely decentralising its activities.
New offices are expected to be opened in Bolgatanga, Wa and Cape Coast later this year.
These will increase the number of regions with passport office from seven to ten.
That is not all.
"We are going to go completely online to be able to serve our patrons better," Mr. Kotia added.
Mr. Kotia's comments come on the back of complaints by the public concerning how stressful it is to acquire a passport.
Host of the SMS visited the passport office on Friday to ascertain the veracity of these complaints.
The team observed that long queues had formed as early as 5 am even though the office opens for business at 8 am.
Those interviewed complained of extortion, preferential treatment by officials, missing documents and waiting endlessly to be served.
But Mr. Kotia has been explaining the factors leading to the delays.
First, he points to system overload.
According to him, the passport office is in the process of acquiring machines with higher efficiency to replace the existing ones, which are old and "sometimes get chocked."
The choking of the system is "because of the increasing volume of applications."
Secondly, Mr. Kotia pointed out delays also arise as a result of human error in the application process.
"Most passport applicants work through contractors, leading to "70% of the information supplied being either inadequate or incorrect.
"At times it is even difficult to reach the applicants because of wrong information," he added.
According to him when it is impossible to reach the applicants because the information supplied is incorrect "the process gets stalled."
Again passports delay because in very rare occasions vetting officers flag some application forms with SI-Superior Intervention.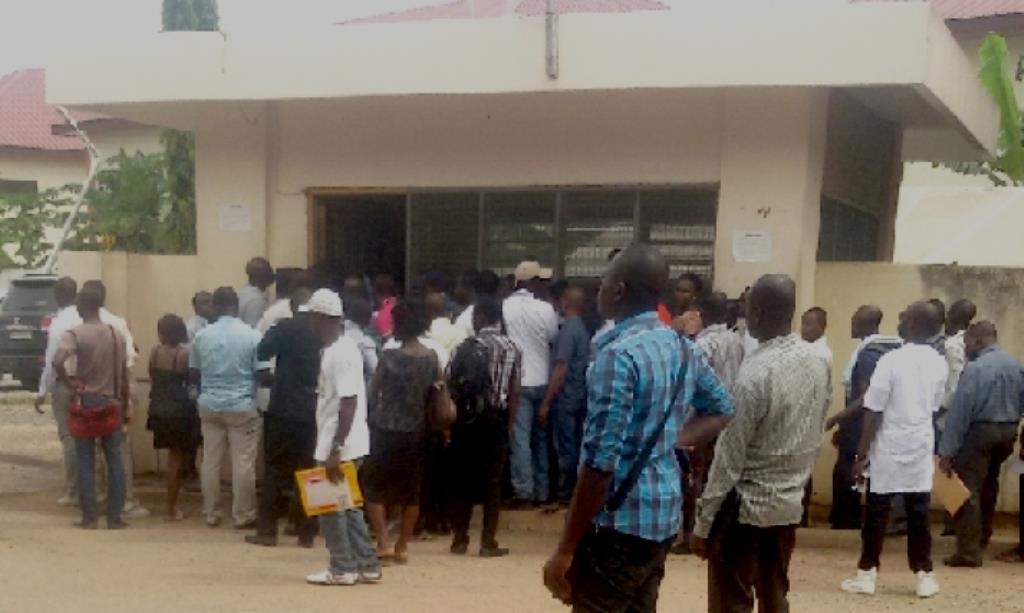 These are applications which failed to meet the vetting test because "sometimes text and documents attached are not compatible, sometimes additional information is required, and other times the quality of the biometrics is not good."
Then there are delays as a result of serving people with special cases ahead of regular applicants.
According to Mr. Kotia, these may include persons with medical emergencies, the aged and children.
The Ministry of Foreign Affairs has extended the validity of a passport from five years to 10 years. Again online applications have also been introduced to enable patrons to get the forms wherever they may be. without having to go to designated points to acquire them.
Biometric features have also been introduced to check the incidence of fraud.
---