A young innovator who just sat for the 2020 Basic Education Certificate Examination (BECE) has outdoored a car he assembled himself by driving it to the centre he sat for his papers.
Kevin Kruchang, 18, used metal plates and wood to achieve his unique design.
In an interview with JoyNews', Fostina Sarfo the young creator revealed that he had his inspiration from an airplane. Since then, he has never stopped creating things.
"As I saw the airplane fly above my head, I heard a voice saying 'You can do it so start doing something'. So I started building small airplanes but I didn't get it to fly.
"So at a certain point, I decided to assemble a moving car so that I can easily get sponsors," he said.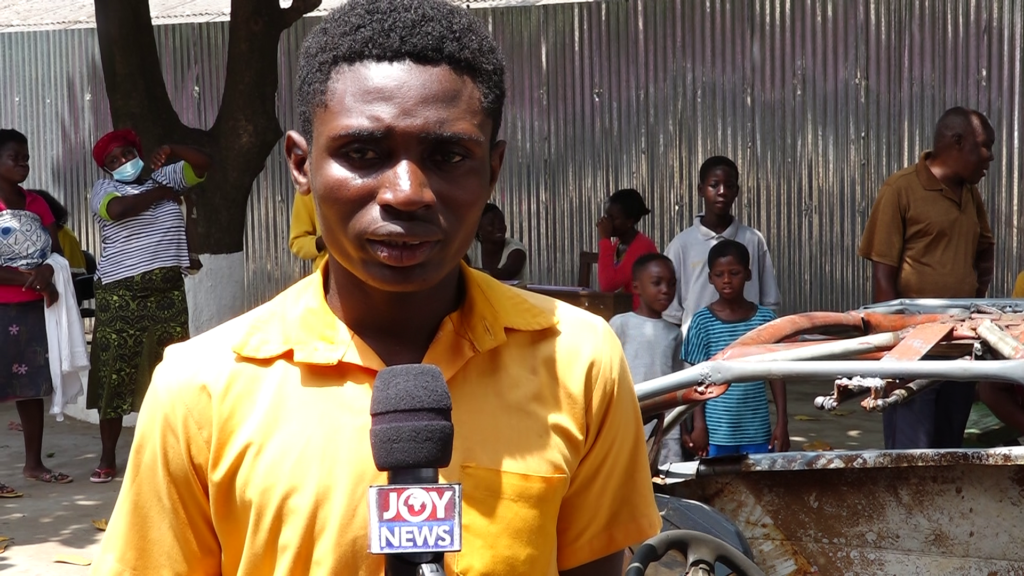 For Mr Kruchang, his invention journey has been a very difficult one.
He said, "When I started it [inventing], I was going to exhibitions on behalf of my school, although we were winning awards, I didn't get the support that I need to realise my dream so I decided to do something big that will attract someone to invest in me."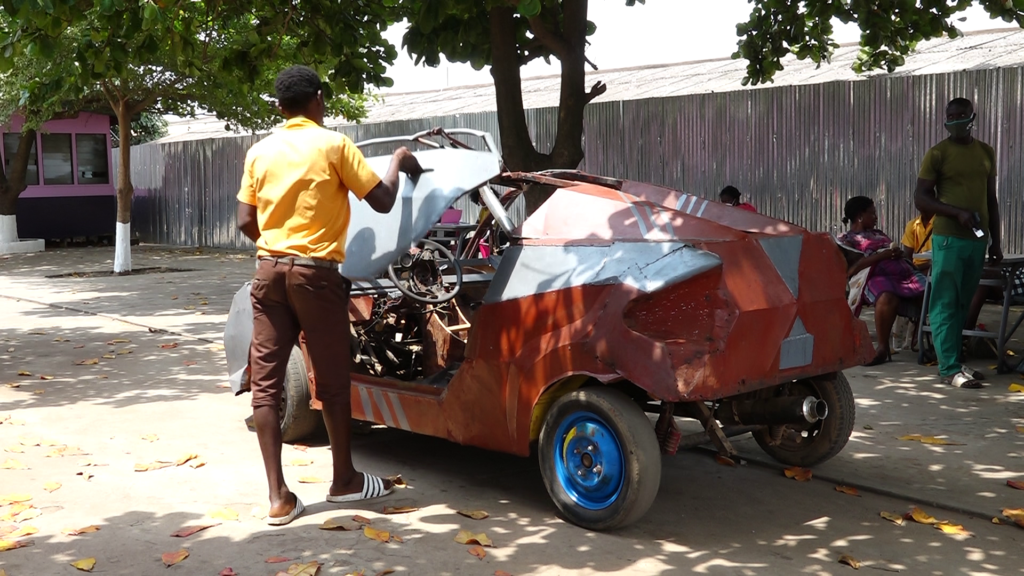 Determined to realise his dream although he lacked capital, Mr Kruchang said he spent hours after school scavenging for scrap metals, to sell in order to buy some of the primary materials of the car he had assembled.
"I had to work each day after school to get money to finance this project. Anytime you see me, I will be dirty because I have been searching for metals to sell and use the proceeds to buy the materials like the engine, pipes and iron rods I used," he stated.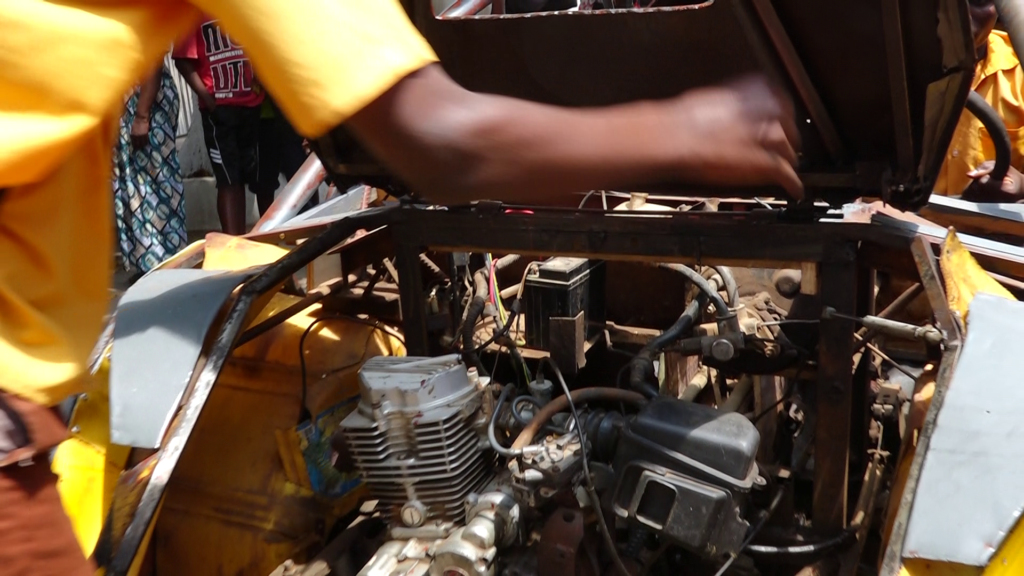 He is hopeful that one day with the assistance he needs, he can assemble durable yet affordable vehicles that can be used by Ghanaians, particularly, commercial drivers.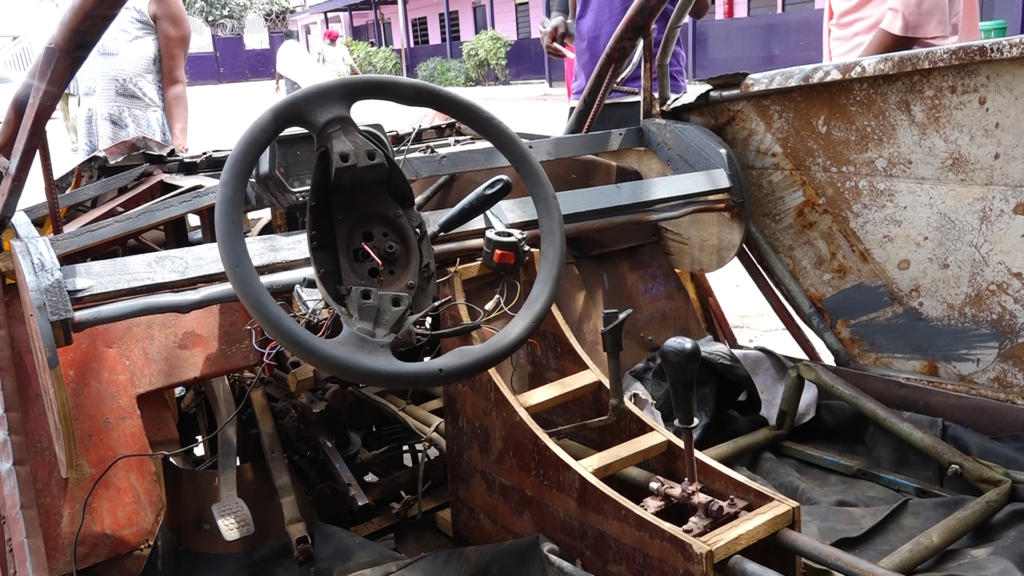 "The concept is not to be famous by assembling this vehicle but to help commercial drivers because the fuel consumption is very low," he said.
Commenting on the just ended papers, Mr Kruchang was optimistic that he will pass with flying colours.