The Greater Accra Regional Hospital (Ridge) says the body of a Rwandan official that was reported to have gone missing at the facility was rather released for burial.
This according to the Hospital, followed the proper notification and subsequent identification of the body by relatives.
Ridge Hospital made the headlines after reports emerged that the deceased's family could not locate the body when they went to the hospital.
They accused the hospital of burying the man who is believed to have died from Covid-19, without their knowledge.
But this has been strongly denied by authorities at the facility.
"Management wishes to state that the body was available at the hospital's mortuary and has been duly identified by members of the deceased's family.
"However, the body has since been released from our mortuary for the necessary burial arrangements," a statement dated Tuesday, July 14, 2020, said.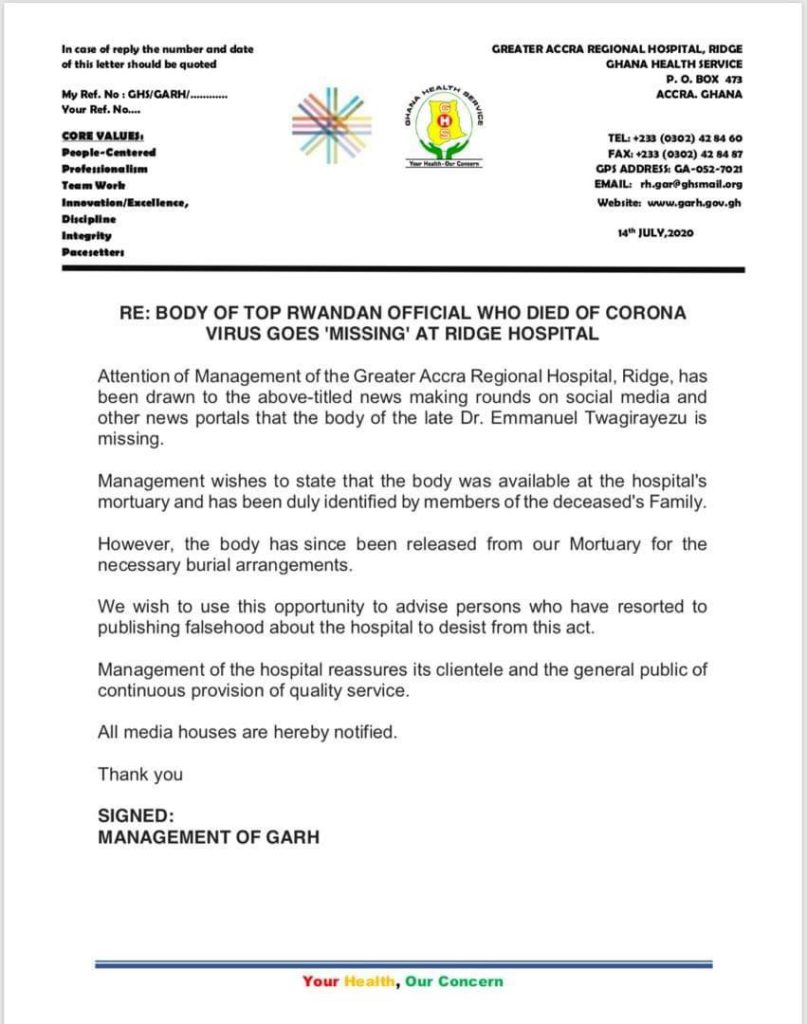 Ridge Hospital further urged members of the public "who have resorted to publishing falsehood about the hospital to desist from the act".
The statement also assured the hospital's "clientele and the general public of continuous provision of quality service."