Empowerment Worship Centre Church (EWC) in Achimota, Accra, has donated a consignment of Personal Protective Equipment (PPEs) to the Greater Accra Regional Hospital (Ridge Hospital).
The donation was made in support of the fight against the deadly coronavirus disease that has now become a global pandemic.
The PPEs donated include nose masks, examination gloves, protective clothes, hand sanitisers, among others.
Many other institutions and some individuals have donated items to the same hospitals this week.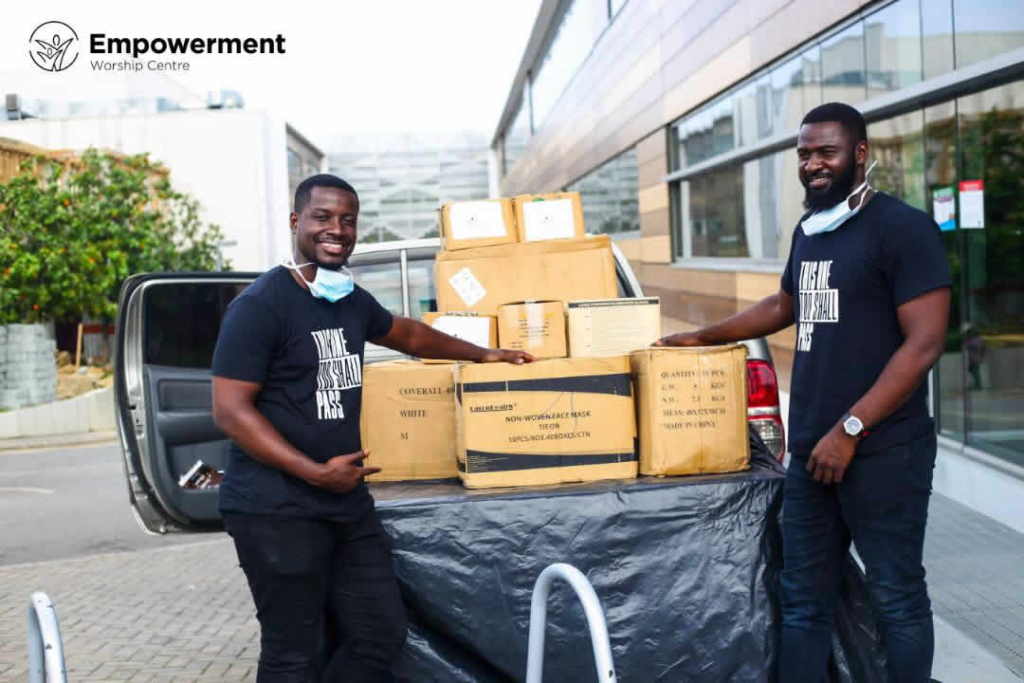 The presentation was made on behalf of the Lead Pastor of the Church, Pastor Gideon Danso, and is expected to assist frontline health personnel at the hospital to effectively combat the COVID-19.
According to Pastor Paul Lartey, West Hills Campus Pastor of the Empowerment Worship Center, the gesture was part of the church's effort to provide the needed support to deal with the situation and to help the fight against the coronavirus pandemic in Ghana.
The Medical Director of the Greater Accra Regional Hospital, Dr Emmanuel Srofenyoh who received the items expressed gratitude to Empowerment Worship Center for the generous donation and entreated other religious organisations to emulate the gesture.
He further urged Ghanaians to adhere to all precautionary measures recommended by health authorities to help keep themselves and their loved ones safe.
As of March 26, Ghana has confirmed 132 cases of coronavirus infection with four deaths and one recovery.