The NPP aspiring parliamentary candidate in the Yendi constituency, Alhaji Farouk Aliu Mahama, marked his birthday with a courtesy call on the National Chief Imam, Sheikh Dr. Osmanu Nuhu Sharubutu, at his residence in Accra.
The visit to the Chief Imam was also part of a grand move to receive the benediction of the almighty Allah.
As part of the celebration of his birthday which coincided with Ramadan, Alhaji Farouk Aliu Mahama donated items in support of the observance of the holy month.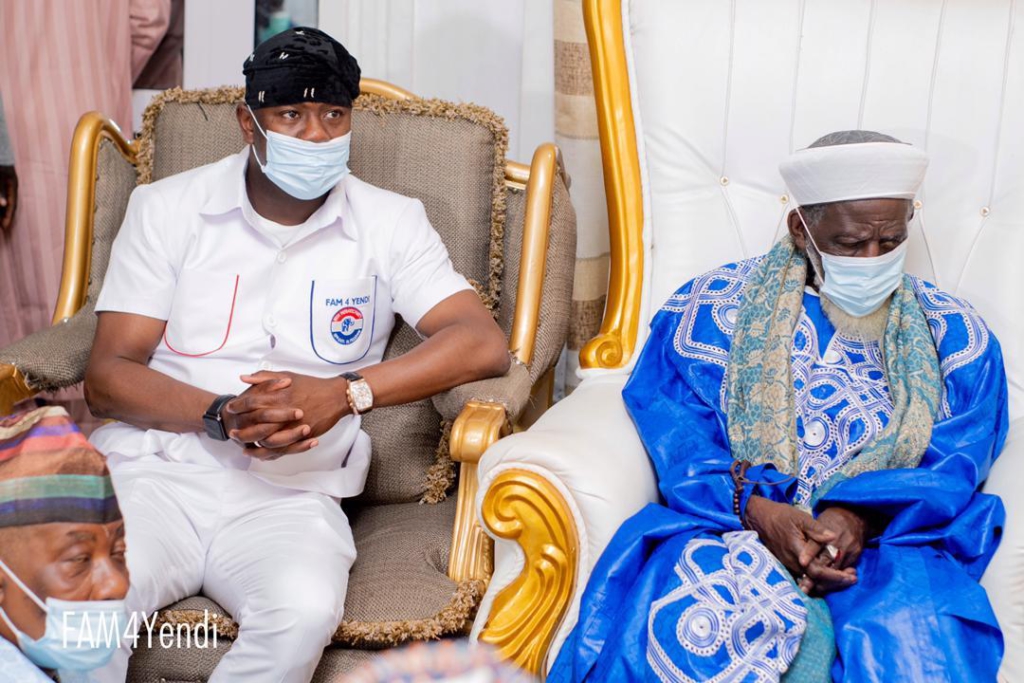 The donated items comprised of 50 bags of sugar, 50 boxes of water, 10 cartons of milk, 10 cartons of milo, 50 bags of sachet water and an undisclosed amount of cash towards the activities of the month -long celebration.
Alhaji Farouk said "my donation was timeous and targeted. I am fully aware that the partial lockdown has worsen the living situation of some vulnerable people because, their incomes have slowed. I am hopeful that this support will ease their burden especially in this Ramadan period."
The visit was to commemorate his birthday with the National Chief Imam and to urge a deep divine intercession for the President, the Vice President and the government for Allah's continuous guidance to perform creditably for the good people of Ghana.
Receiving the items, the Chief Imam commended the kind gesture of the son of the late former Vice President and said, the donation has come at the right time as most vulnerable people during Ramadan seek the support of the Imam.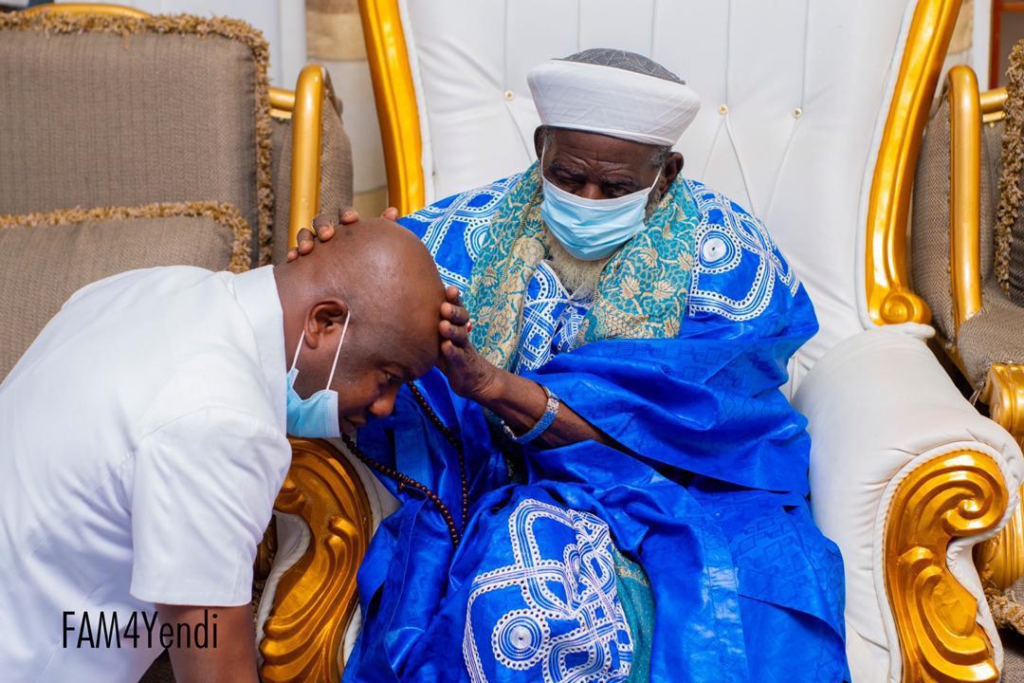 The Chief Imam prayed for him and assured him of his continuous supplication as he seeks to represent the people of Yendi in the august House of Parliament.