Nigerians in Ghana are demanding an end to what they describe as the unfair treatment and discrimination against them by Ghanaian agencies and security operatives.
The citizens from Africa's most populous nation who are mostly private businessmen and women also allege a deliberate government policy to disrupt Nigerian businesses by going after them even when they have not committed any offence.
Addressing the media at the office of the Nigerian High Commissioner to Ghana over the destruction of the official residence of the High Commissioner, the residents called on Ghanaian authorities to ensure justice is swiftly served to reassure them of their safety.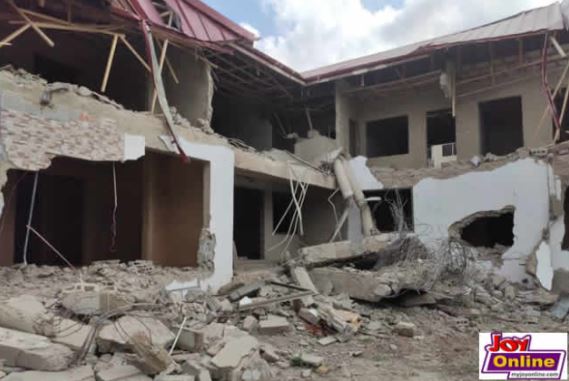 The angry residents who were dressed in black T-shirt with the inscription #NigeriansLivesMatterToo said documents they have sighted shows the contentious land belongs to the High Commission of Nigeria and want justice served.
"We were privy to some documents which backs the claim that the land belongs to the high Commission…so we want justice to be served as soon as possible because justice delayed justice denied," First Vice president of Nigerians community in Ghana Uchebu Okorie said when he addressed the media.
Even though the act has been described as regrettable, the agitated residents say they don't expect the development to affect diplomatic relations between the two countries.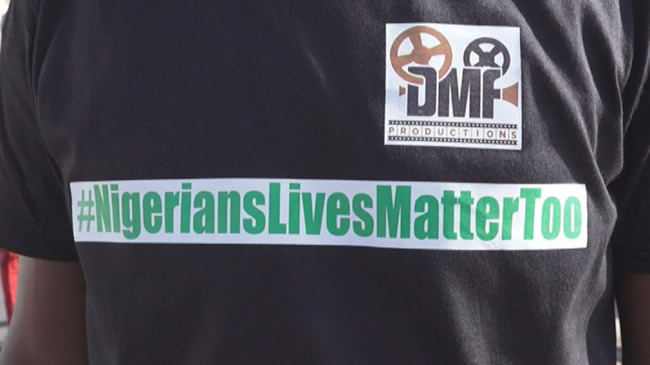 They added, they feel insecure in Ghana because if the security of a fortified place like the residence of the High Commissioner can be breached and vandalized, they are unsure what could happen to them
"We wonder what will happen to the ordinary Nigerian if this can happen to the mission," Mr Okorie said.
Back in Nigeria, Uchebu Okorie said "with bated breath, they are watching and wondering what is going on despite the robust diplomatic relations Nigeria has with Ghana.
"We are troubled by incidents of harassment, brutality and other issues that Nigerians are facing and that is why we are coming out as a community," General Secretary of the Nigerian community in Ghana, Isaac Ekhator said."