The Chronicle
*3 policemen interdicted for aiding scam but names missing in court documents.
*Hoteliers appeal to govt: Help us rescue collapsing businesses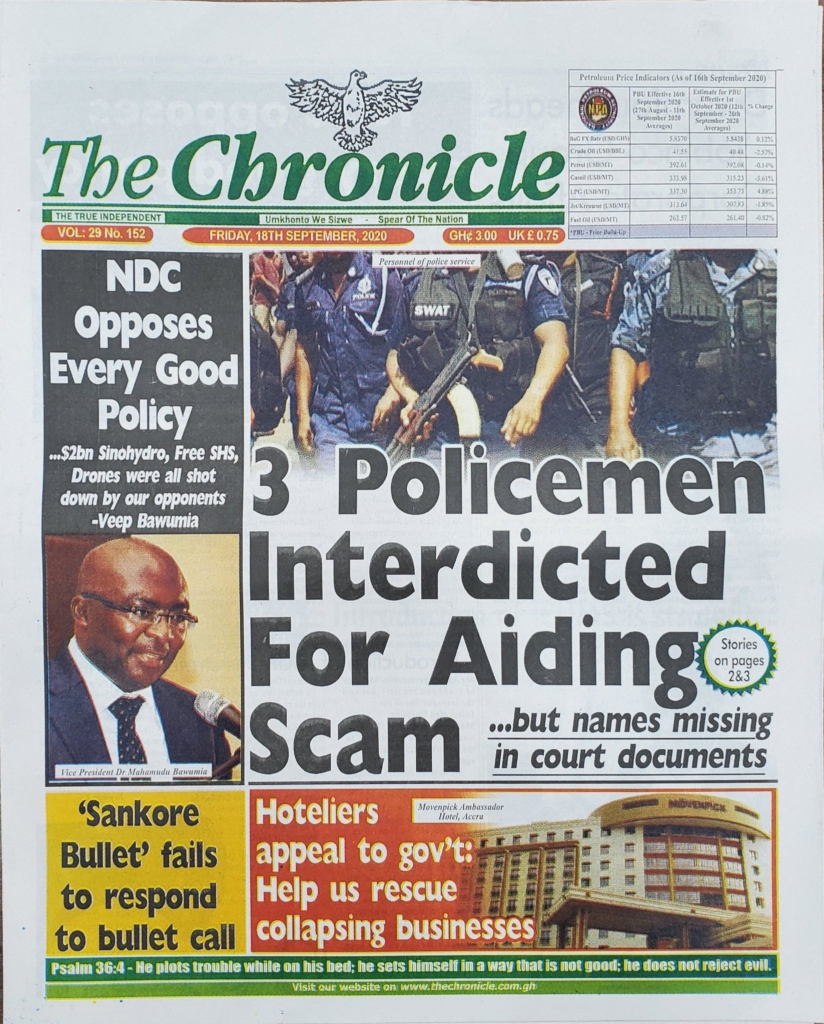 B&FT
*Hoteliers present speedy recovery plan to govt.
*ICUMS push KIA revenue collection up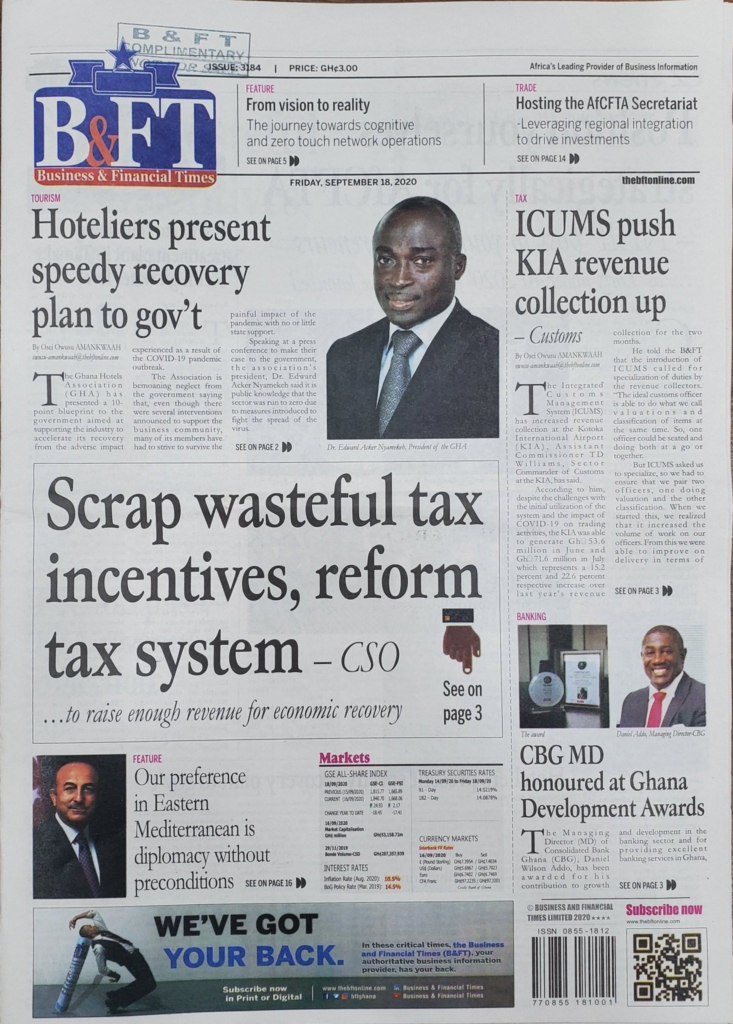 Finder:
* ICUMS helping KIA exceed revenue target – Alan
* Accounts of clients of defunct companies duly credited – CBG MD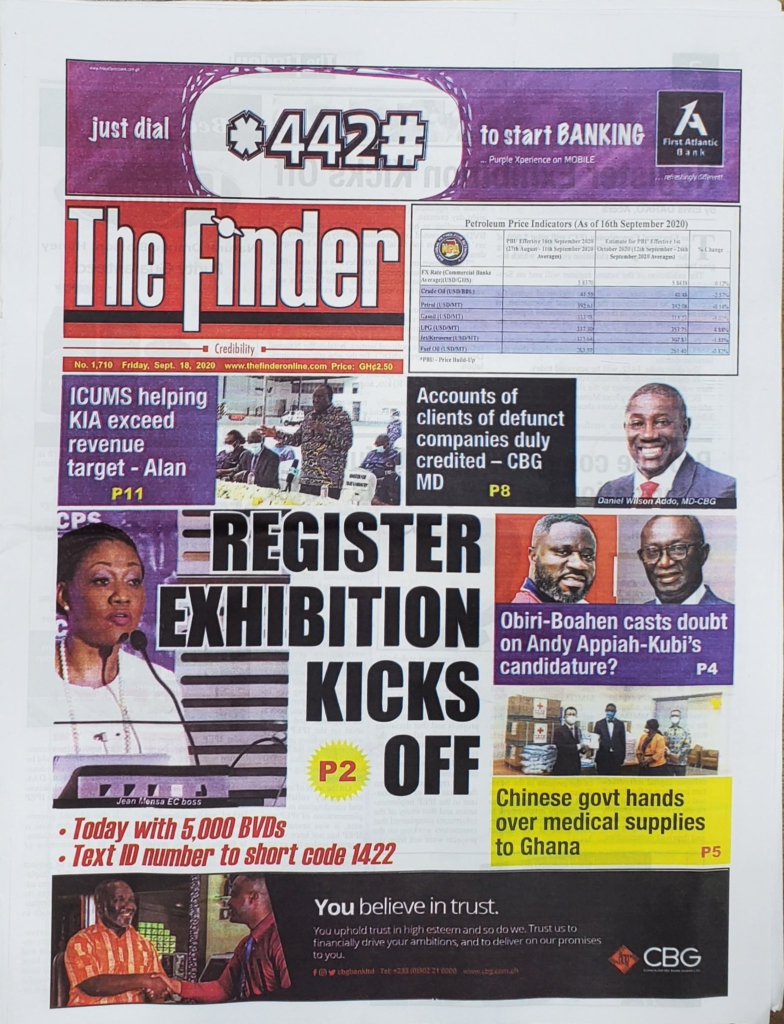 New Weekend Crusading Guide
*Kennedy Agyapong to 'fight' Judge today, goes to supreme jurisdiction on his contempt case.
*Not having PM, not my business – MCE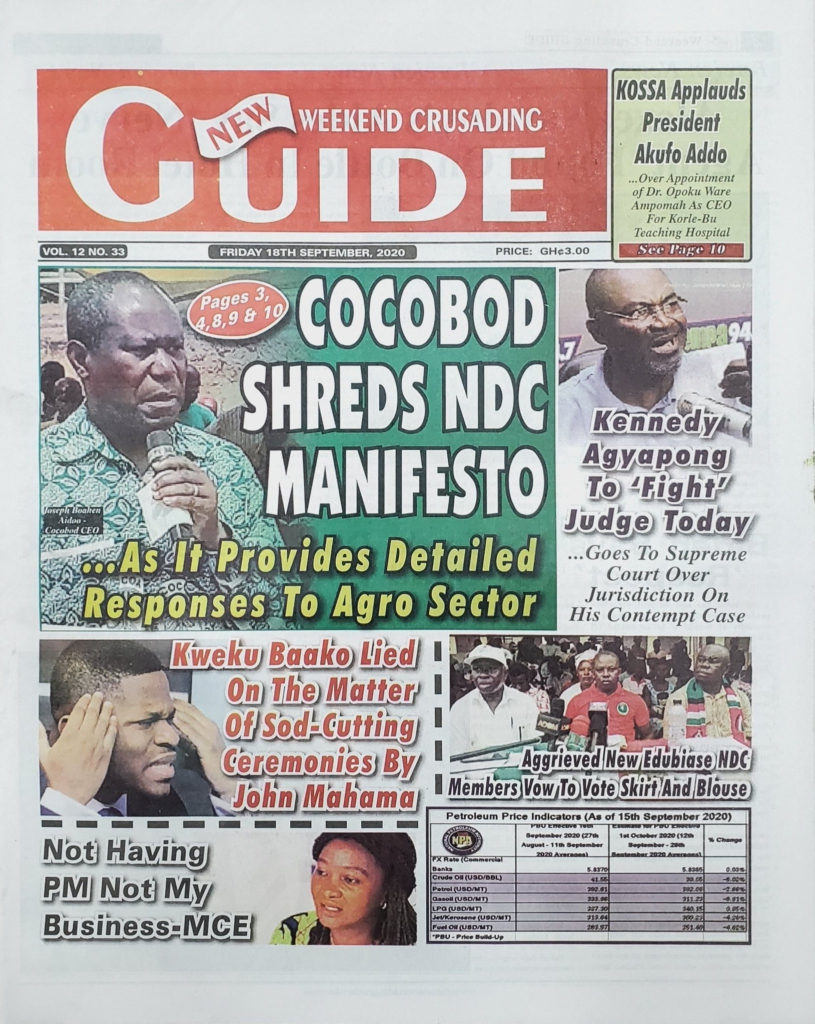 Ghanaian Times
*EC begins voter register exhibition today at 33,367 centres nationwide.
*CBG parts customers of defunct financial institutions.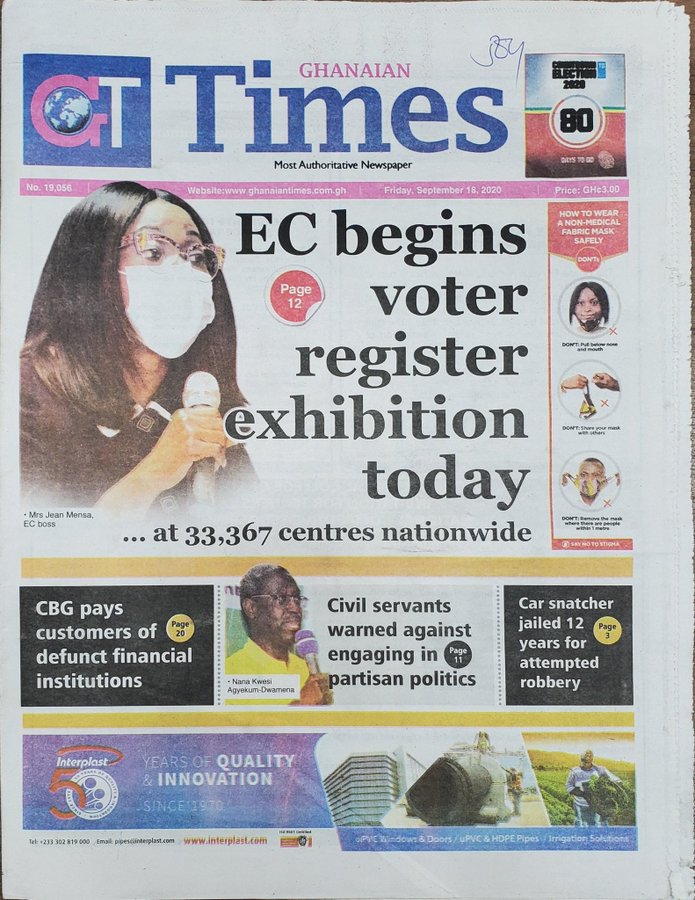 Business24
*GDP contraction: 'reforms saved economy from sinking deeper'
*GPHA takes action to expedite clearance of dangerous cargo
*Oil recovery would depend on reduction of virus risk, trade tensions—Moody's.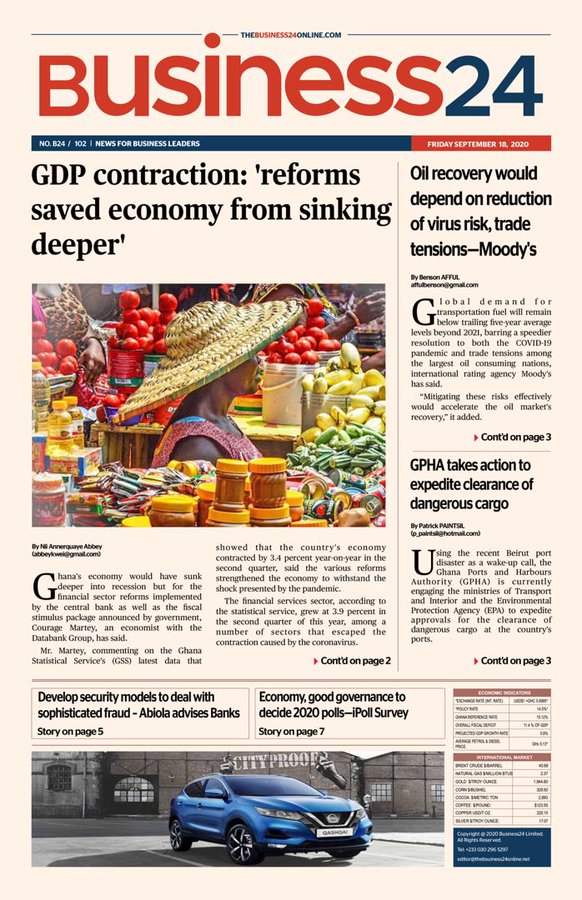 Daily Graphic
* Voters register opens today for verification
* 46,000 people living with HIV refuse treatment- AIDS commission
* Hotel operations in slow start