The Electoral Commission of Ghana has reverted to the original timetable for the last phase of the Voters' registration exercise.
This comes after July 31 was declared a public holiday to mark the Muslim celebration of Eid-Al-Adha.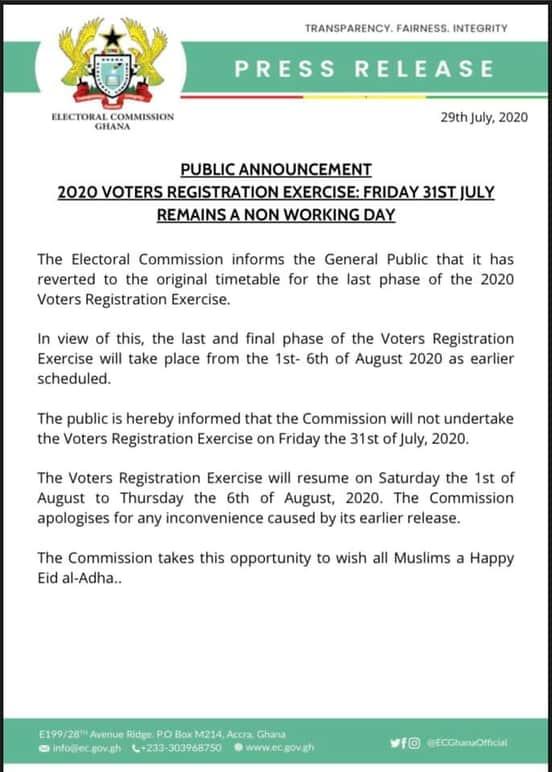 In a press statement issued by the Commission, they stated that "the last and final phase of the Voters' Registration Exercise will take place from the 1st – 6th of August 2020 as earlier scheduled."
Thus, "the public is hereby informed that the Commission will not undertake the Voters' Registration Exercise on Friday the 31st of July, 2020."
The Commission apologized for any inconvenience caused and wished all Muslims a happy Eid-Al-Adha.