Daily Graphic
Disband vigilante groups, Peace council urges political parties
HIV fund to be operationalised end of year.
Chronicle
NDC promises more tax cuts
Mahama's promises are not credible – KON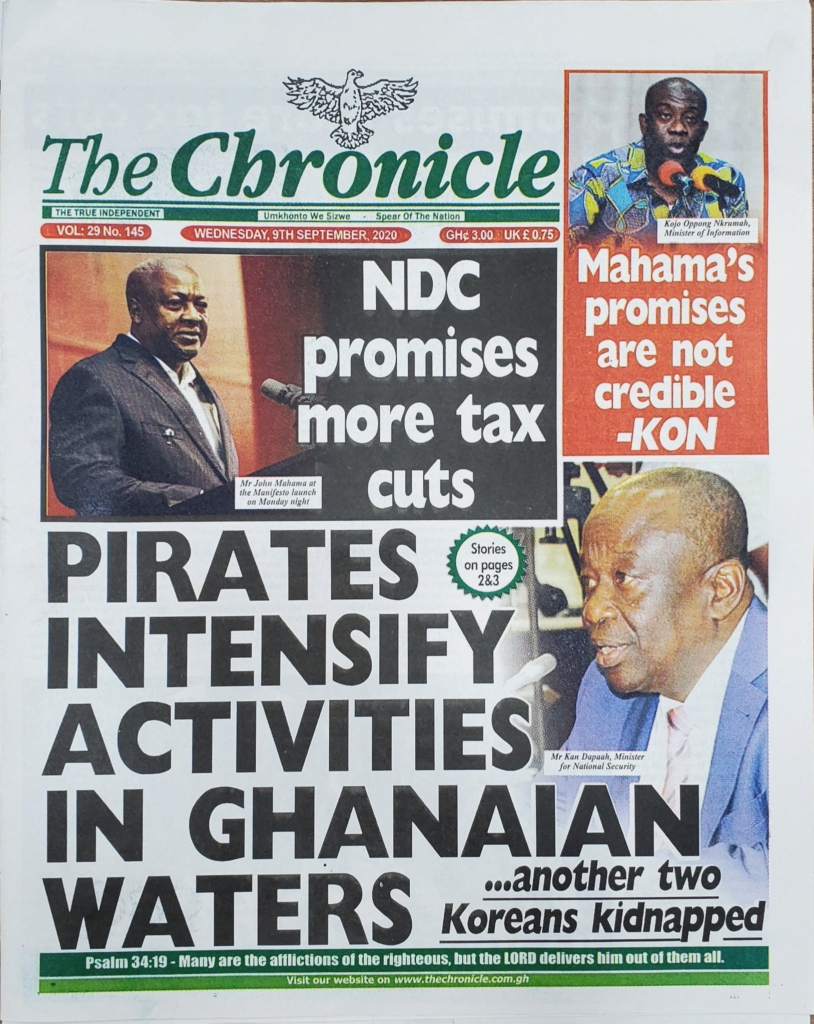 Ghanaian Observer
Four more years for Akufo-Addo assured – Sene East Chief
Bawumia gifts house to 82yr old abandoned cured leper.
New Crusading Guide
Ripples of NDC people's manifesto: Mahama can't be trusted… Says NPP Nhyiaeso Parliamentary candidate.
'Lawless best farmer' diverts GWCL treated water to fill farm dams.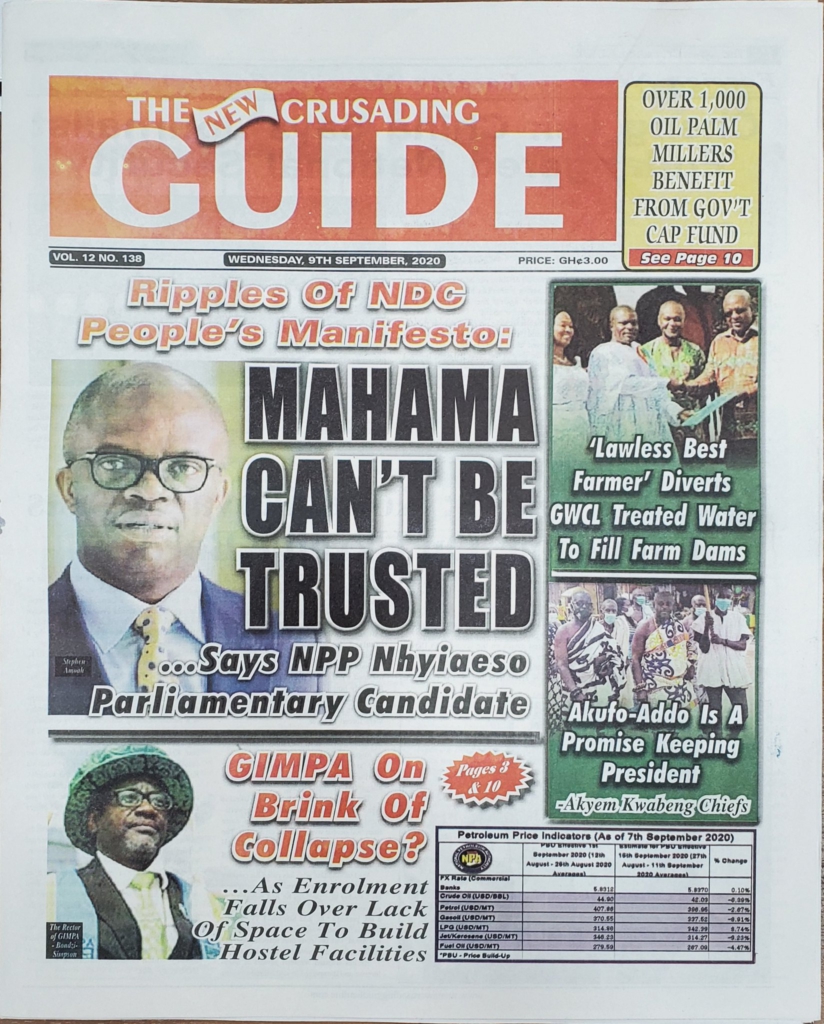 Daily Guide
Bawumia makes leper smile
2020 manifesto war, NPP accuses NDC of 'copy copy'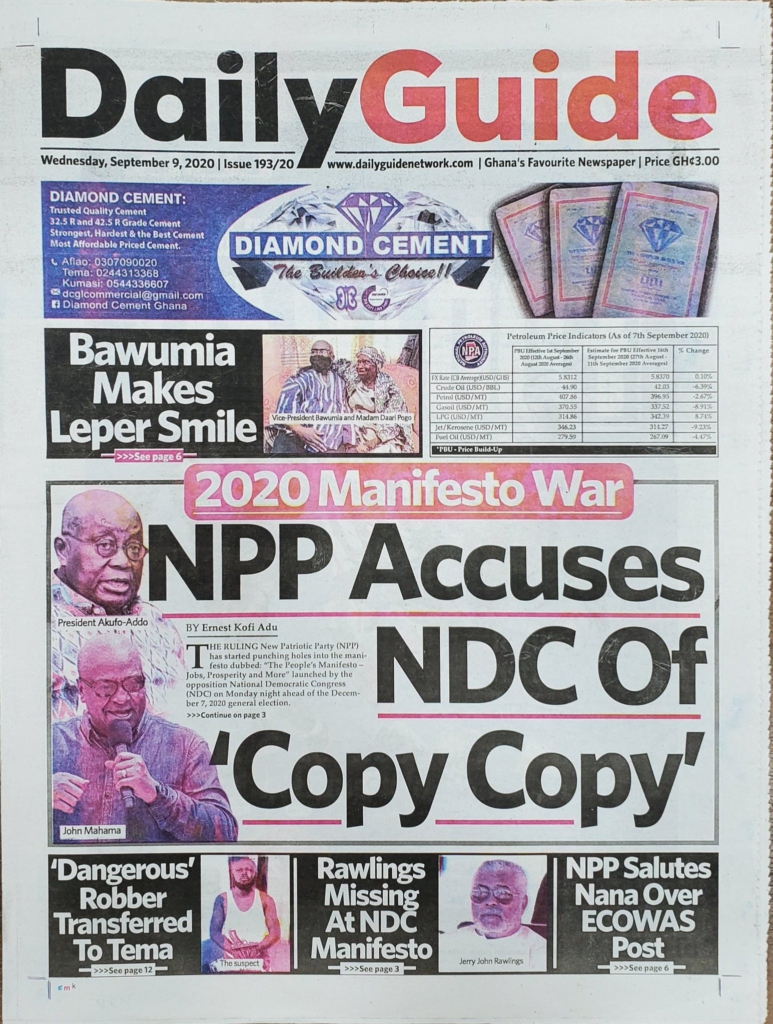 Ghanaian Times
Police arrest 17 sex workers at cantonments
Polio vaccination of children takes off in 8 regions tomorrow.