At least two persons are injured after a trailer filled with cement veered off the Anloga intersection in Kumasi, Sunday evening.
The vehicle with registration, AS 93 04-17, belonging to K. Ofori Enterprise, was said to be coming from Accra.
According to an eyewitness, Wofa Attah, the vehicle which had suffered a brake failure started honking from the Oforikrom stretch so other vehicles do not cross its path.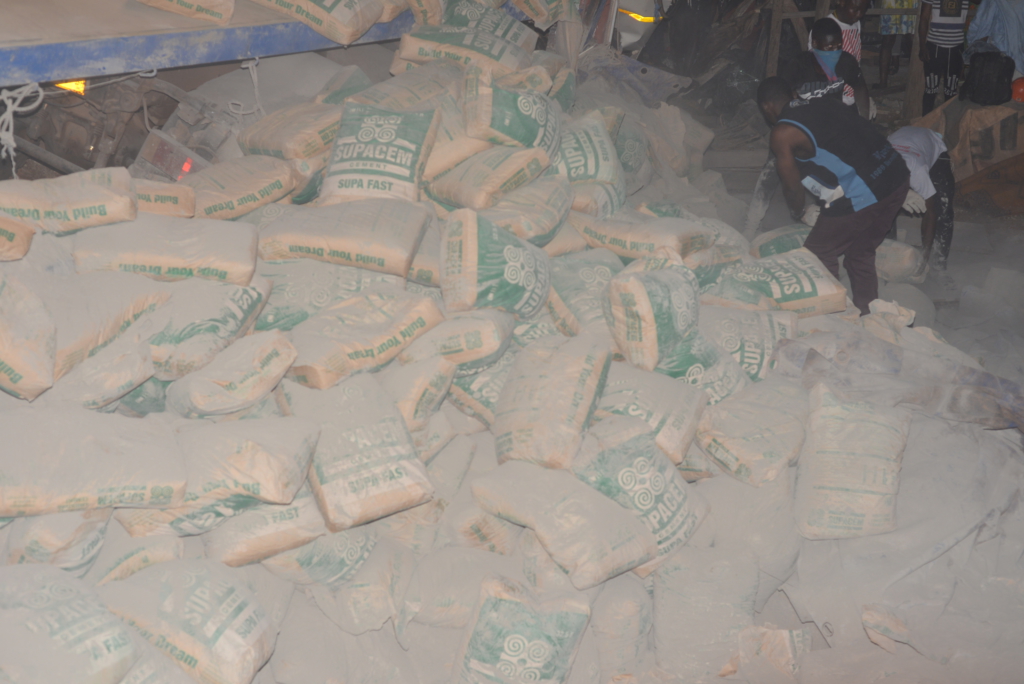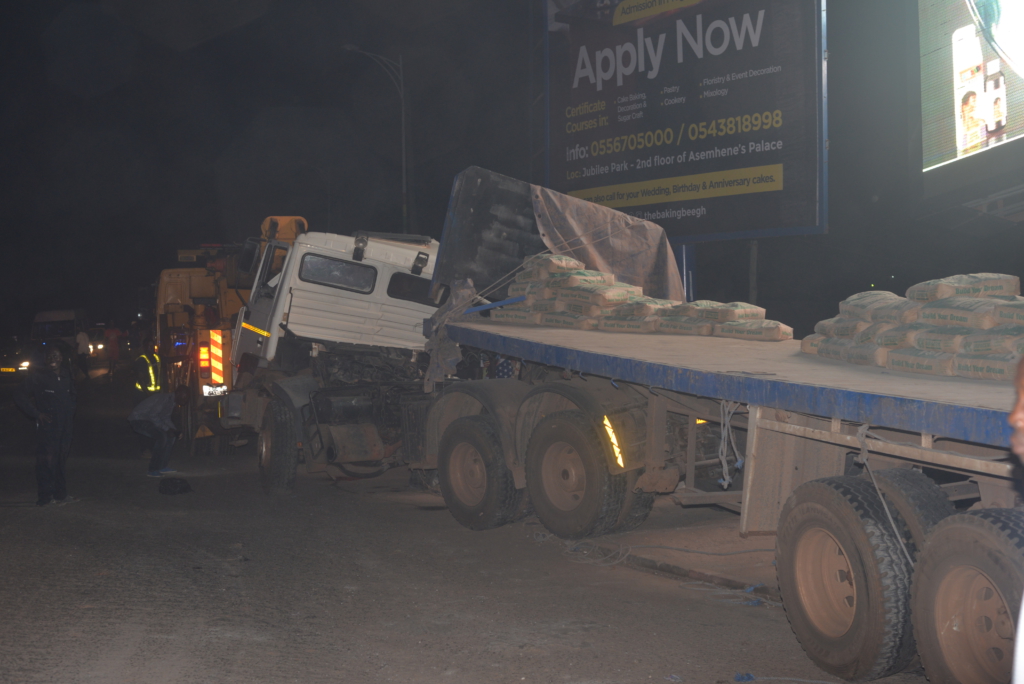 The driver, however, failed to negotiate the curve towards Asokwa, thereby hitting an electronic billboard and structures close by.
Officers from the Police Service searched through the debris to rescue trapped victims.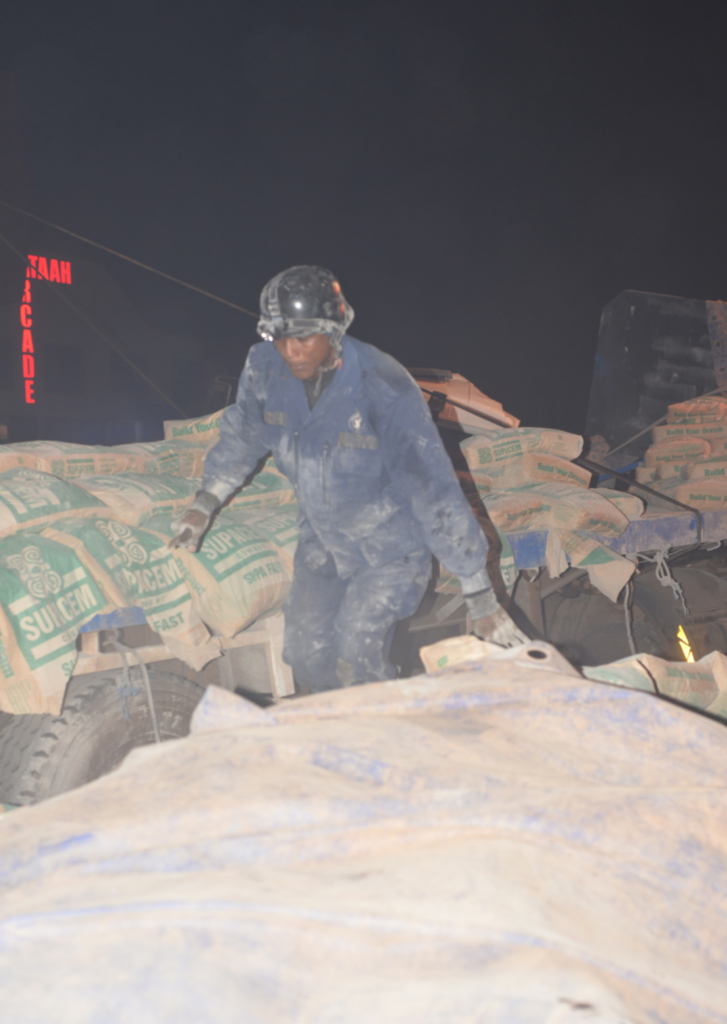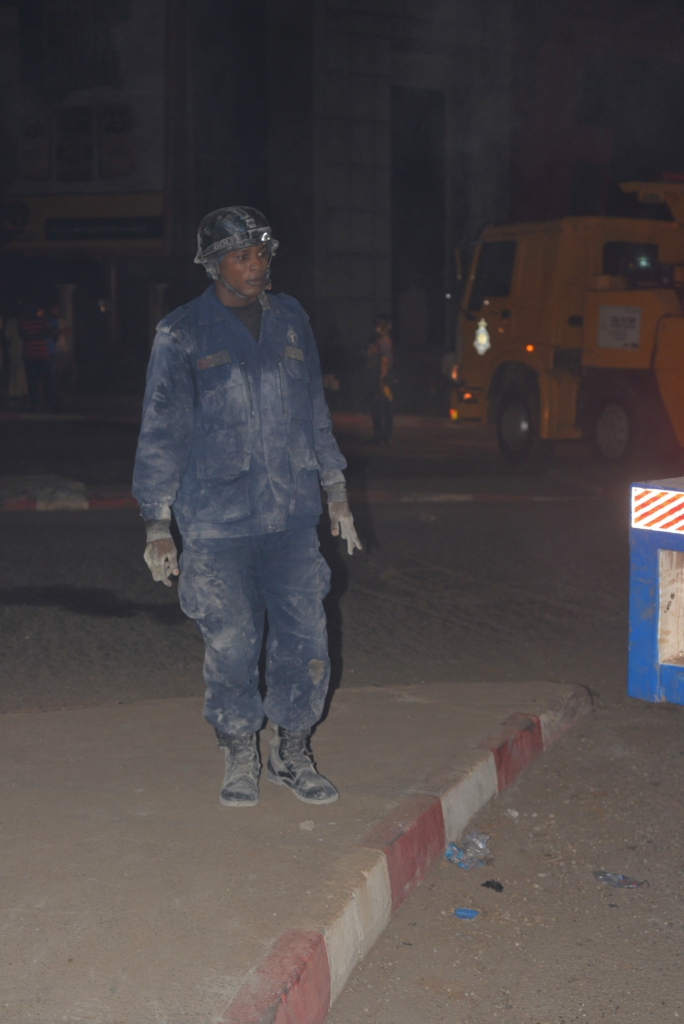 The conductor who is among the injured was rushed to the KNUST hospital.
This accident is the second in two months at the same spot.
Last year, a shoe seller died from a similar incident.
Residents are asking government to evict traders in the area to forestall any future disaster.
"This spot is accident-prone but they want to still trade there. Government should intervene," Eric Osei Tuffuor Chairman of the Ghana Tomatoes traders and transporters Association said.