The Jasikan District Police Station has had parts of its roof ripped off following a rainstorm on Monday evening.
The most affected part of the building was the office of the District Criminal Investigations Department (CID), where all documents are kept.
When JoyNews visited the station on Tuesday morning, documents were still soaked in water.
Sources say the roof has been leaking for a while now but no steps have been taken to resolve until the downpour.
The regional police commander, DCOP Paul Kwame Ayitey, told JoyNews the leaking roof would be attended to immediately.
He also said since the facility is a private property, the landlord would have to take the initiative to fix the faculty portions of the building.
On the essence of his tour of police posts in the region, DCOP Ayitey said, "it is important to visit your men and energize them to do their best especially in an election year like this."
Meanwhile, a building which was constructed for the divisional command has been left empty.
The project which was supposed to have been completed in 2017.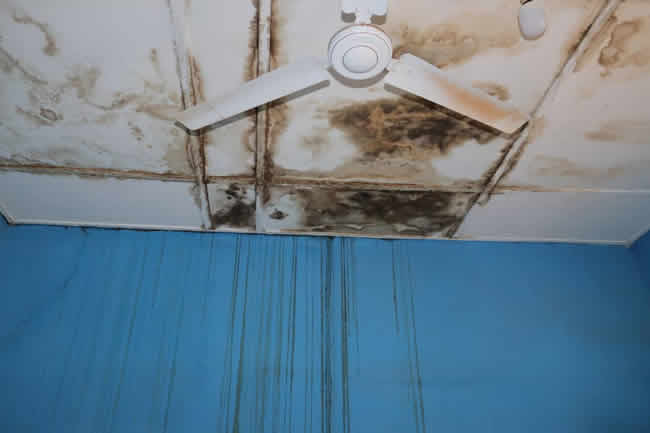 When JoyNews visited the site one of the doors to the uncompleted building had been forced open.
This, some officers who would not want to be identified say is a worrying situation seeing as they have to endure working in uncomfortable offices anytime it rains.
The unnamed officers also say the one-storey building vibrates anytime one steps on the stairs.