Although most governments are still advising against "nonessential" international travel, a host of popular destinations are beginning to ease their Covid-19 lockdown measures and border restrictions and are moving toward welcoming tourists back.
Earlier this month, the European Union unveiled an action plan to reopen its internal borders in time for summer, while countries such as Estonia, Latvia and Lithuania have formed "travel bubbles," lifting restrictions for each other's citizens.
A number of Caribbean islands are preparing to open their doors to foreign visitors in June, while destinations such as Mexico and Thailand are planning to open up again region by region in the coming weeks.
If you're one of many travellers eagerly awaiting news on where you can travel to this year, here's a guide to the top destinations making plans to reopen, as well as some of those that are keeping their borders firmly closed for now.
Cyprus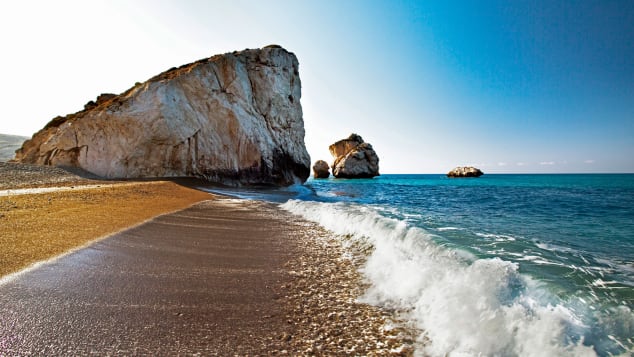 Cyprus is so keen to get its tourism industry back on track, officials are offering to cover the costs of any travelers who test positive for Covid-19 while on vacation in the Mediterranean island nation.According to a letter shared with CNN, the Cypriot government will pay for lodging, as well as food, drink and medication for tourists who are taken ill with coronavirus during their visit.The detailed plan was set out in a five-page letter issued to governments, airlines and tour operators on May 26.Officials have also earmarked a 100-bed hospital for foreign travelers who test positive, while a 500-room "quarantine hotel" will be available to patients' family and "close contacts.""The traveler will only need to bear the cost of their airport transfer and repatriation flight, in collaboration with their agent and/or airline," states the letter.The news came shortly after Cyprus Transport Minister Yiannis Karousos announced hotels in the country will reopen on June 1, while international air travel will restart on June 9.Once the destination reopens, visitors from only chosen countries will be allowed to enter.Officials have issued a list of countries to be granted access to Cyprus in two separate stages.Incoming flights from Greece, Malta, Bulgaria, Norway, Austria, Finland, Slovenia, Hungary, Israel, Denmark, Germany, Slovakia and Lithuania will be authorized first.From June 20, Cyprus will also permit incoming flights from Switzerland, Poland, Romania, Croatia, Estonia and the Czech Republic.The UK and the US, both listed among the nations with the highest number of confirmed Covid-19 deaths, are noticeably absent.However, the list is to be expanded to include furthe23r countries in the coming months.Travelers heading to Cyprus will need to provide a valid certificate proving they've tested negative for Covid-19, while they'll be subject to temperature checks on arrival as well as testing at random during the course of their trip.The destination has already put measures in place to protect travelers and residents, such as ensuring hotel staff wear masks and gloves, regularly disinfecting sunbeds and keeping tables at restaurants, bars, cafés,and pubs at least two meters (6.5 feet) apart.Tourism accounts for at least 15% of Cyprus's economy.
Bali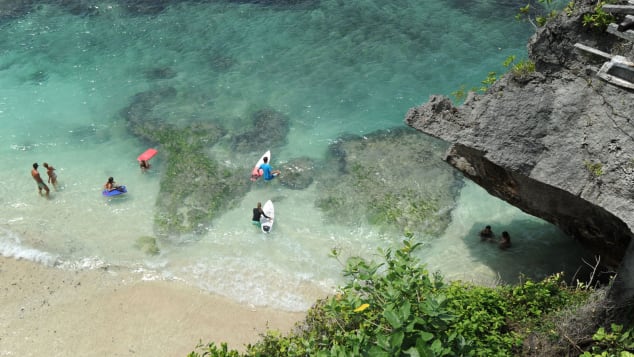 Bali has also been successful in containing its coronavirus outbreak, with less than 350 confirmed cases and, at the time of writing, a total of four deaths.
The Indonesian island now hopes to welcome tourists back by October, provided its infection rates stay low.
According to a statement from Ni Wayan Giri Adnyani, secretary of the ministry, Yogyakarta, situated on the island of Java, is likely to reopen first, along with the Riau islands province.
Bali's economy is hugely dependent on tourism and visitor numbers have been rising in recent years, with around 6.3 million people visiting in 2019.
"The coronavirus has collapsed the Balinese economy … it's been a steep drop since [mid-March] when social-distancing measures were put in place," Mangku Nyoman Kandia, a Bali tour guide, told ABC News in April. "No tourist, no money."
All foreign nationals, except for diplomats, permanent residents and humanitarian workers, are currently banned from Indonesia, and anyone entering the island must undergo a swab test and provide a letter stating they are free of Covid-19.
It's unclear what the entry requirements will be if restrictions are lifted later this year, or whether Bali will accept travellers from regions badly affected by the pandemic.However, tourism officials have been calling for a "travel bubble" to be implemented between Bali and Australia.