Perhaps, if AB Crentsil, that affable man with the ever-present grin, had wanted a  change of the first name and had asked his legion of fans to suggest one, there would have been a resounding chorus of 'Moses'.
Such a response would not have surprised the late Alfred Benjamin Crentsil, born on January 25, 1943, at Prestea in the Western Region. Moses was the title of one of his memorable hits, and audiences asked for it almost everywhere he performed.
It wasn't that people didn't like the many other beautiful tracks he put out, such as 'Atia', 'Papa Samo', Juliana, 'Akpeteshie', I Don't Know Why, 'Adwoa, Obi Baa Wiase', 'Aboa Oni Dua', Angelina and more.
There were often requests for those titles and his shows, but Moses stuck in many people's minds due to what was perceived as the irreverent and even lewd lyrics it contained.
Lyrics writing was undoubtedly one of the cherished strengths of the man; all referred to simply as AB Crentsil, who died on Wednesday, July 13, at the age of 79.
Throughout his career, which took off in Takoradi around 1967 with a band called the Strollers, AB Crentsil wrote and sang about what he knew, saw, felt and believed.
His many-sided lyrics often reflected the everyday life around him. It amused him that the supposed offensive or lewd songs were loved by the same people who criticised him for them.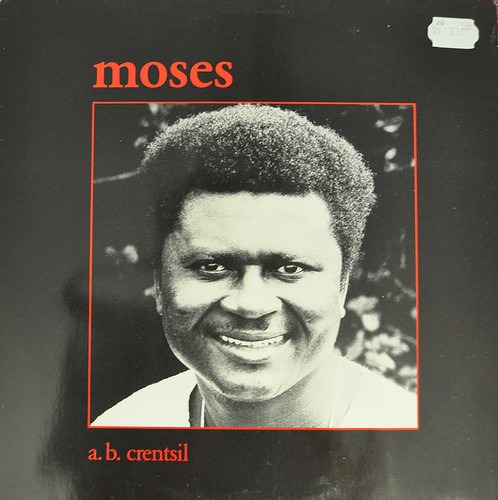 He might have been knocked around sometimes for some of his 'ruffian' material, but he also recorded several songs worthy of being described as God-centred sprinkled over the about 25 albums he has left behind.
With those songs, he probably wanted to demonstrate his versatility in choice of subjects and that he could also stay away from what he once described as the 'laughable things if he wanted to.'
A stand-out one in that faith-based category is Onyame Sakra Me (God Change Me). In that song, he talks of being fed up with consulting gods and wishing to change his ways to walk with God.
Aboa Oni Dua is a direct acceptance that God takes care of His own.
AB Crentsil tells the story of creation in Adam and Eve. In his usual jovial manner, he stresses the importance of obedience in our lives in that piece. He also says in Adam and Eve that God created us to worship Him, and we must do that.
Spiritual Ghana is a medley of some popular Christian choruses, while Womma Yenyi Ewuradze Aye enumerates some of God's creations and how magnificent they are.
On Megyefo, Crentsil describes Jesus as the lover of his soul, and many of his fans already know his take on the Lord's Prayer with his track called Our Father.
Another track that reflects man's deep appreciation of God is 'Obi Baa Wiase'. It advises people to appreciate God and learn to count their blessings.
One of the blessings AB Crentsil knew God conferred on his life was his wife, Elizabeth, whom he married in 1970. She was a bastion of the strength of hope, love and support behind him.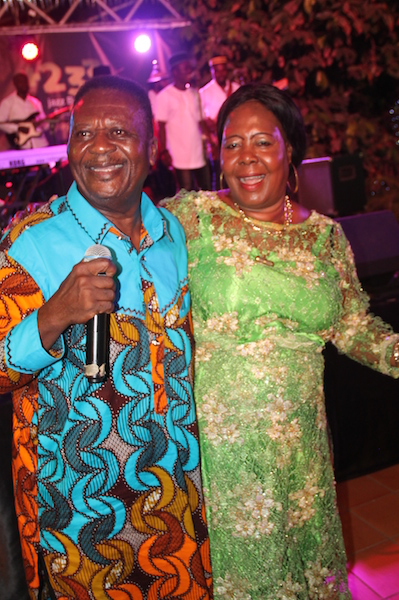 They might have had some of the usual ups and downs in marriages, but they closely stuck together, and many looked out for her anytime they met AB Crentstil at a public event.
Overcome by emotion at the 2013 MTN Legends and Legacy (LAL) Ball at the Accra International Conference Centre(AICC), which honoured him for his immense contribution to the progress of popular music in this country, AB Crentsil could not hold back the tears.
Younger acts such as Castro, Raquel, Koo Ntakra, Kwabena Kwabena, Efya and No Tribe performed their takes on some of his popular tracks on the night, and the joy of hearing all those renditions evoked that teary sentiment.
His wife, who was sitting by him, lovingly wiped away the tears and cuddled him like a baby being consoled by its mother.
AB Crentsil had earlier in 2006 shown the desire to see young people work hard to take over the mantle of musical creativity from his generation and collaborated with Obour on the Best of the Lifes album.
The nationwide tour to promote that collection which embraced Highlife and Hiplife, significantly took off from Takoradi, where Crentsil's whole musical journey started.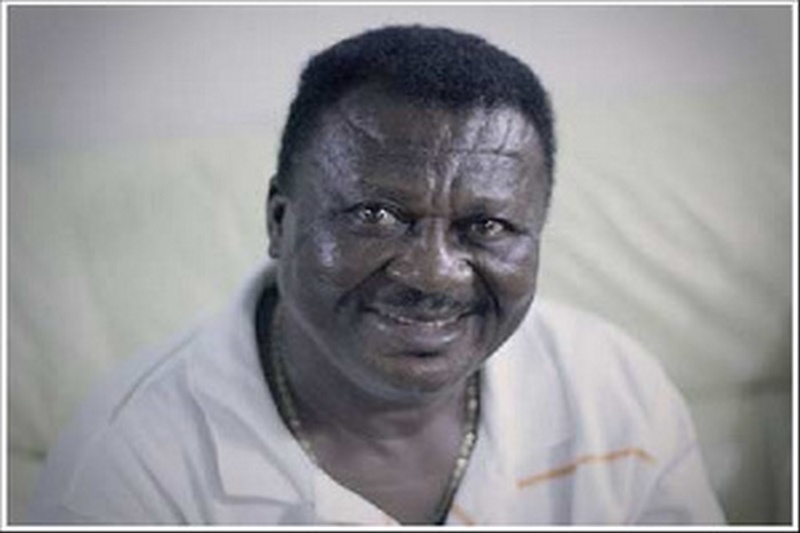 Then came his three-year tenure at Aboso with the El Dorados band, followed by a return to Takoradi with the Lantics and then the many years spent based at Tema with Sweet Talks and Ahenfo.
At his 70th birthday party at the Marjorie Y Hotel at Tema Community 6, AB, Crentsil did not move about much as he said he had not been well for a couple of weeks.
Whatever ailment it was might have stayed with him longer than he wished because he walked slowly with the aid of a stick as he approached the stage on December 30, 2017, at the +233 Jazz Bar and Grill in Accra, where a concert dubbed A Tribute to AB Crentsil was held in his honour.
When he performed at the same venue as a special guest of the Santrofi band on November 13, 2021, it was evident the superstar was still not in the best health. But, all the same, he clutched his trademark dondo drum under his left arm and gave a rousing performance.
The man will surely be remembered for blessing us with many endearing songs. Thanks for the music, AB!
DISCLAIMER: The Views, Comments, Opinions, Contributions and Statements made by Readers and Contributors on this platform do not necessarily represent the views or policy of Multimedia Group Limited.