Prempeh College Old Students in the Ashanti Region have donated ¢10,000 to the school's quizmasters to prepare students ahead for the 2022 National Science and Maths Quiz (NSMQ).
The Amanfoo Boys emerged winners at last year's competition after coming face to face with serial winners, Presec-Legon and Keta SHTS last year.
According to the group, the gesture is to also appreciate the efforts of the quizmasters for grooming contestants for the competition.
President of Amanfoo Ashanti, Senior Yaw Acheampong Boafo, believes the donation will motivate the teachers to put in their best in training contestants.
He urged them to put in their best and win the 6th trophy this year.
"This is a motivation package to enable them to work with the enthusiasm to deliver the 6th National Science and Maths Quiz Trophy," he said.
Currently, Prempeh College is closely behind Presec-Legon who have won 6 trophies.
The quizmasters have promised to put in more effort to ensure a successful defence of the coveted trophy.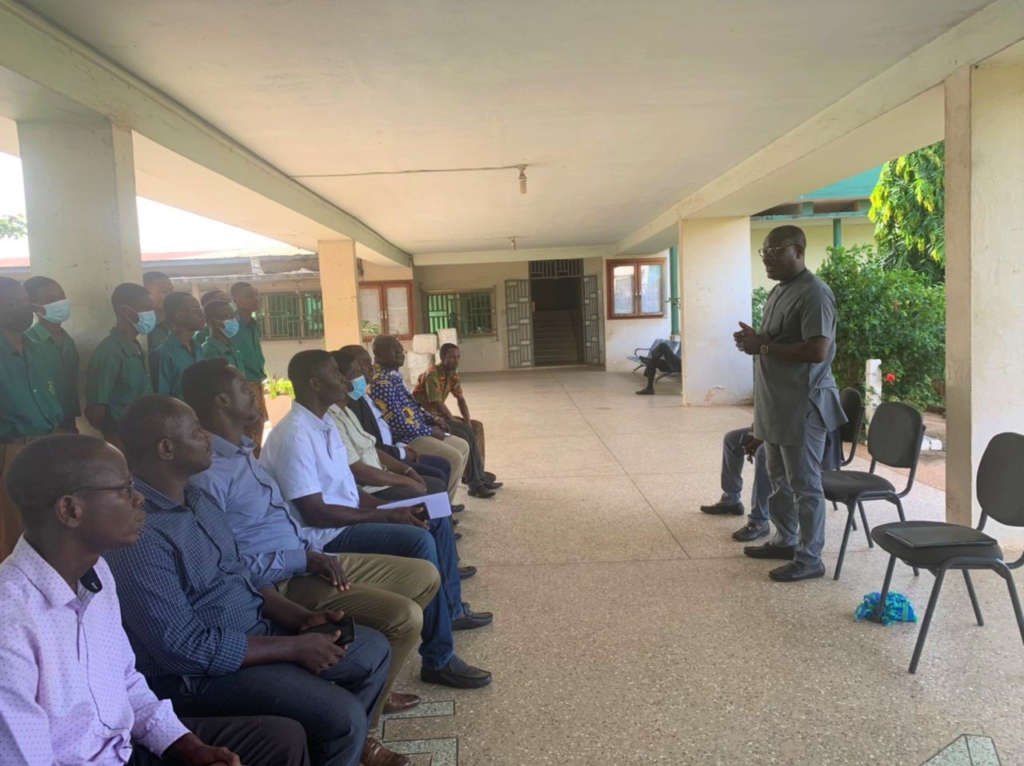 The headmaster of the school, Aaron Atuah-Gyau lauded Amanfoo Ashanti for organising a dinner for the boys and school management and following up with a donation to the masters.
"I am proud to be a headmaster of Prempeh College where Alumni makes available lots of resources to help the school address challenges.
"The students also propel to greater heights including winning trophies like the National Science and Maths Quiz to show off the school as an elite one dominant in science and maths," he noted.
The leader of the NSMQ team and teacher a teacher at the College, Elder Damoah, assured the old students of their commitment to ensuring excellence in the competition to continue to fly the flag of Prempeh College high.
He added, "the students are being prepared really well to make a statement in the coming competition".
Therefore, he urged "the old students to assist them in other areas as well to help them stay focused and determined to retain the trophy".
A proposal has been submitted to the alumni for study and support.
The delegation included; Yaw A. Boafo, (President of Amanfoo Ashanti and the Ghana Bar Association- GBA), Benson Oduro (Vice President Amanfoo Ashanti and Manager, CFAO Northern Operations), Yaw Adu-Gyamfi (Organiser, Amanfoo Ashanti and CEO, Centre for Social Innovations).