Volta regional giants Keta Senior High Technical School escaped an upset from Adonten Senior High Friday morning to qualify for the NSMQ quarterfinals.
After looking like they were totally out of the contest, Adonten conjured inspiration from nowhere to give seeded Ketasco a run for their money in the last round.
As expected, Keta High took the lead in Round One; opening a five-point gap.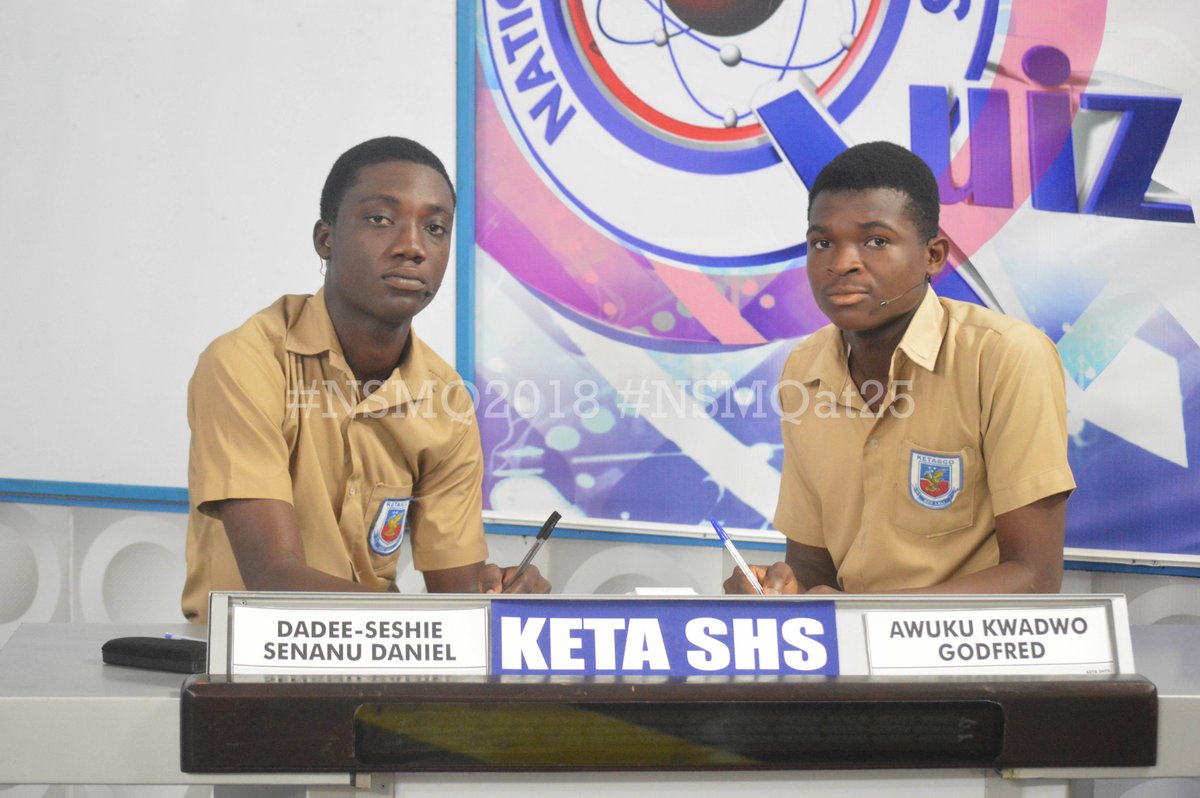 Having come through from the prelims with a paltry 28 points, not much fight was expected from Berekum Presby High but they put up an appreciable fight to earn a point more than they scored in the prelims.
Adonten's 31 points which saw them win their preliminary contest didn't threaten Ketasco too much until it was time for the Problem of the Day.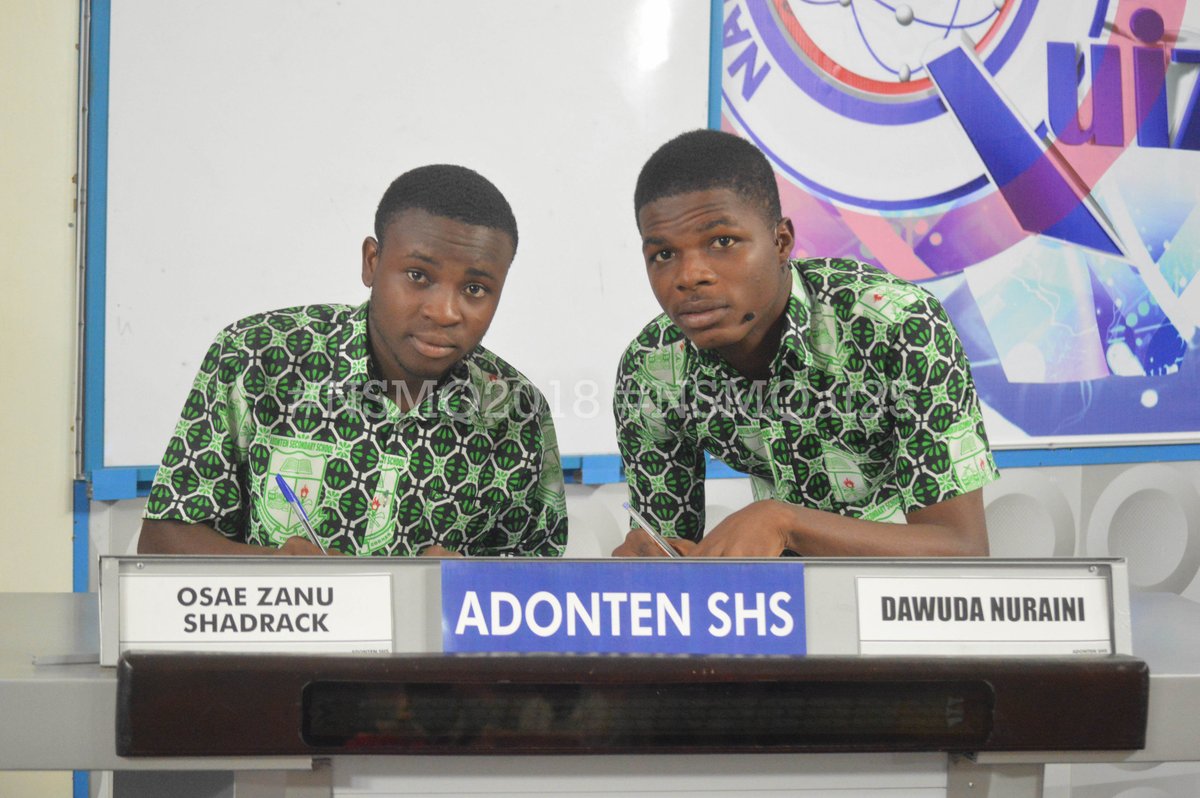 Adonten proved they were not walkovers in that round; scoring 7 points from the Problem of the Day; as much as favourites Keta did.
Berekum, however, picked up only 5 out of the available 10 to remain the underdogs for the match.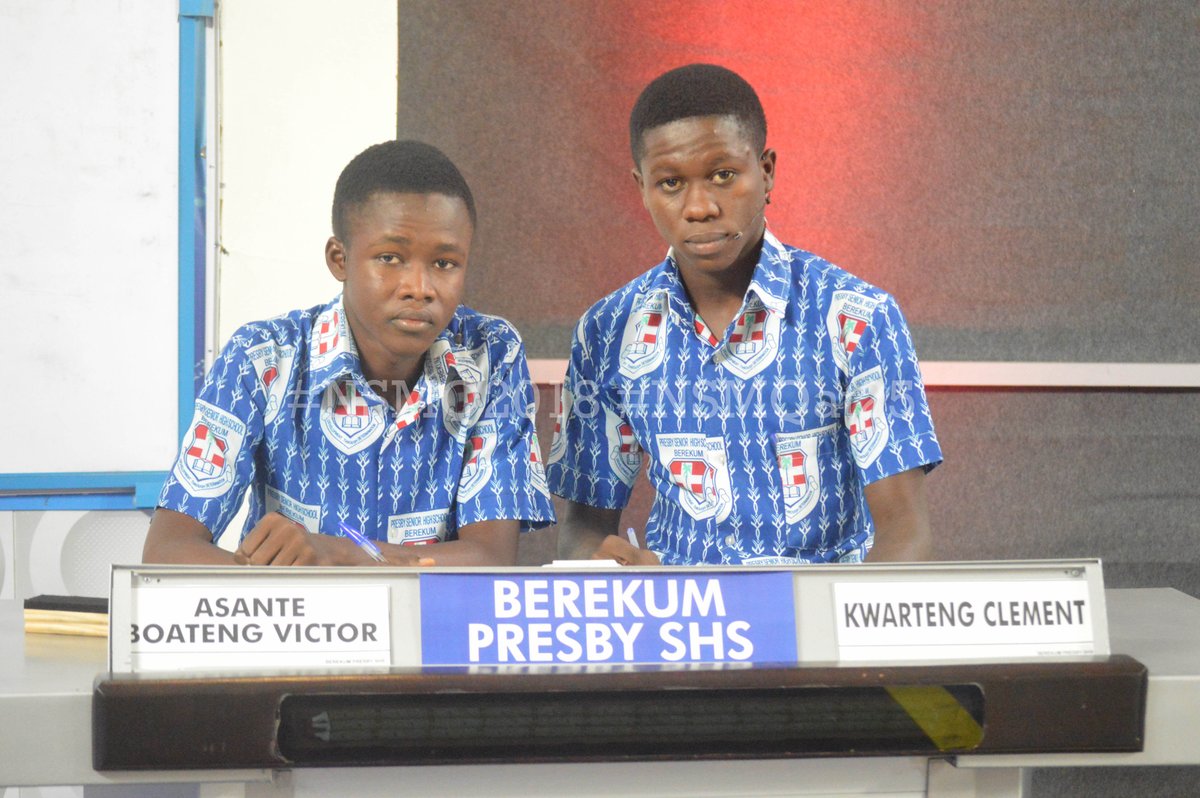 They, however, closed the gap with the True or False round to mitigate the extent of the loss.
After a nail-biting last round, the Keta contingents breathed a sigh of relief as two correct answers and one wrong one was not enough for Adonten to change the destiny of the game.
The contest ended with Keta beating Adonten with two points and Berekum trailing with 29 points.
End of contest:
Keta SHTS: 35pts
Adonten SHS: 33pts
Berekum Presby SHS: 29pts
End of round 4:
Keta SHTS: 35 pts
Adonten SHS: 27 pts
Berekum SHS: 23 pts
Scores so far:
Keta SHTS: 28pts
Adonten SHS: 20pts
Berekum Presby SHS: 13pts
End of round 2:
Keta SHTS: 21 pts
Adonten SHS: 15pts
Berekum Presby SHS: 06pts
End of round 1:
Keta SHTS: 17 pts
Adonten SHS: 12 pts
Berekum Presby SHS: 04 pts