Three schools set a record in the ongoing 2019 National Science and Maths Quiz (NSMQ) Saturday morning when they all scored a perfect score in Round Three.
The Round, otherwise called 'Problem of the Day' which has been the students' Achilles heel was easily overcomed by Awudome SHS, Assin State College and Presby SHS, Bechem.
In addition to the pride that comes with getting a perfect score, their team of four, made of three contestants and one teacher are now ¢2000 richer as Prudential Life is rewarding any team that scores the 10/10.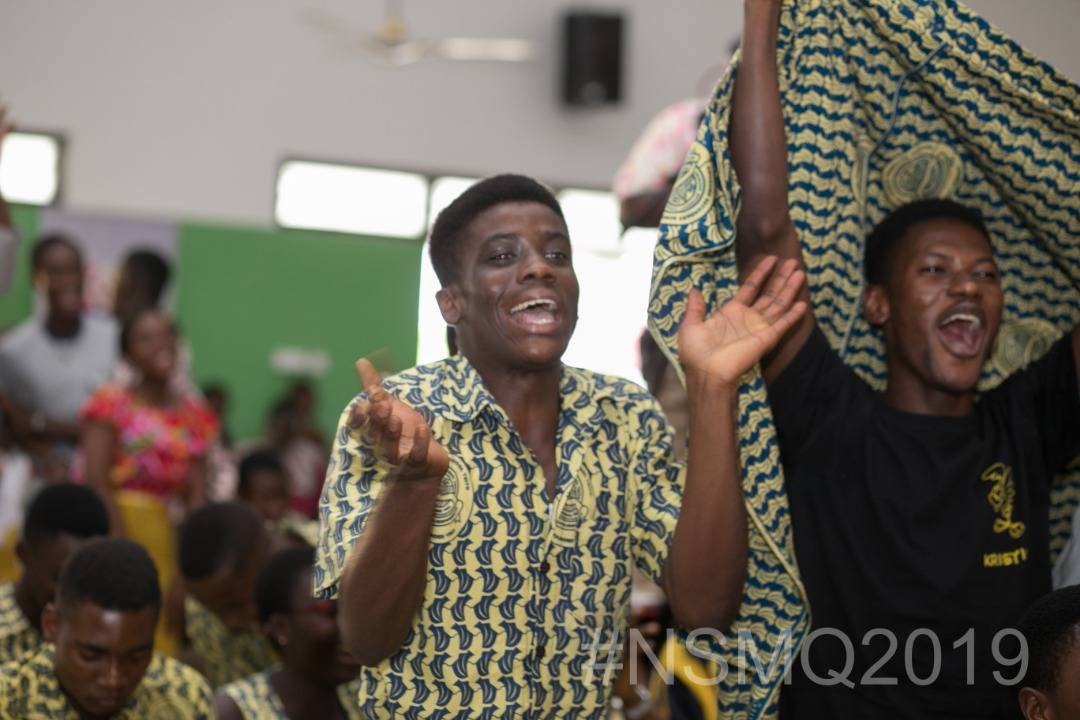 Leaders, Awusco could not hold back their joy
After claiming their reward, it was back to business with the True or False session, where a wrong answer attracts a penalty of two points.
Awudome SHS held on to their lead from the previous rounds, closely chased by Assin State College. Presec was left chasing the pack.
End of Round 4
Awudome SHS: 36pts
Assin State College: 32pts
Presby SHS, Bechem: 21pts
The Bechem-based school, however, regained their ground picking up nine points to close the gap.
At the end of the content, Awusco has made it to the one-eighth stage leaving the two other schools counting on their luck in the evening to match their scores with other losers.
If they make it among the 18 highest tallies, they have a free pass into the knockout stages.