Parents of a final year student of Oppong Memorial Senior High School at Kokofu want police to swiftly bring the killers of their son to book.
19-year-old Visual Arts student Richard Appiah was stabbed in the lower abdomen by some youth of Kokofu, following a confrontation with the deceased and his friends, Saturday night.
Mother of the deceased, Florence Boahemaa wants police to speed up investigations to bring relief to the family.
Her appeal follows a police hunt for a gang suspected to have been involved in the stabbing incident.
The final year student in the company of four others sneaked out of campus on Saturday night to the Kokofu town at the time all students were asleep.
Police say the attack on the deceased and his friends who are noted for sneaking out of campus was premised on an earlier incident.
Bekwai District Police Commander, DSP Damptey-Brown tells Joynews the latest incident was triggered by the opposing youth seizing an iPhone of one of the friends of the deceased.
"I have informed some informants to assist us to get the culprits arrested," DSP Damptey-Brown said.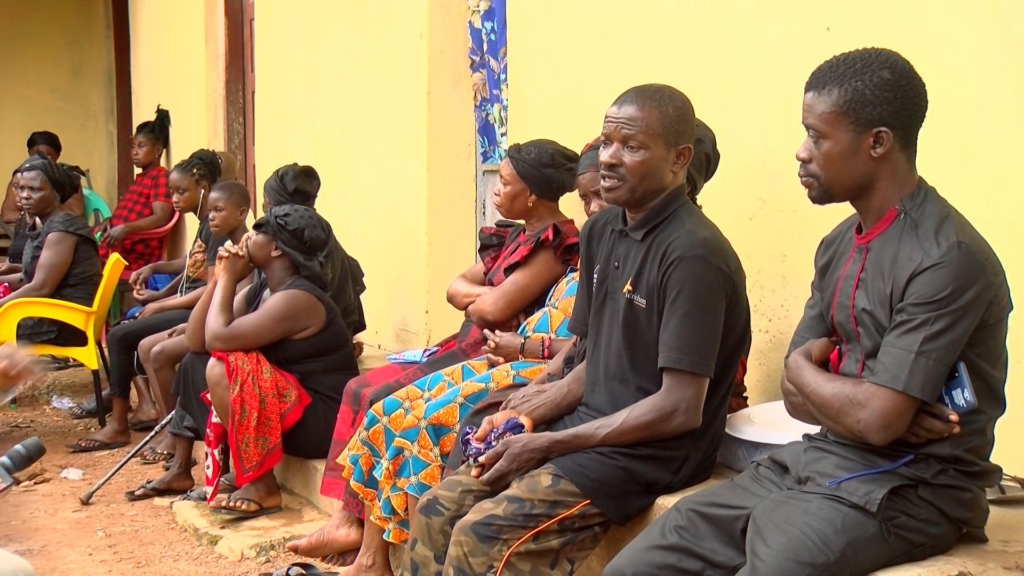 Sympathizers, including school teachers of the late Richard, have been visiting the Adwumam family house to mourn with the family.
Richard's father, Kwabena Appiah, is a security officer at the school.
He always checks on his son anytime he is on duty in school.
Unfortunately for him, he was off duty on Saturday night after swapping his schedule with a friend when Richard, his third child, sneaked out of the school.
He is devastated.
"I blame whoever did this to me. Here I am grieving over your death
"My son is not a bad boy. He was influenced by peer pressure. His friends in school influenced him," he said in Twi.
Meanwhile, his wife, Florence Boahemaa is calling for swift police investigations into the matter.
"Kofi, look at what you have brought on me. As poor as I am, look at me now
"I raised you from my poor condition. Look at what you've brought on me
"I am appealing to police to bring all the boys to book. They should look for them and bring them to justice."