The opposition National Democratic Congress (NDC) held a flag raising ceremony to commemorate its 28th Anniversary, Wednesday.
The NDC is a social democratic political party founded by Jerry Rawlings, who was Head of State from 1981 to 1993 and then president from 1993 to 2001.
The NDC was formed as the ruling party ahead of elections in 1992, in which Rawlings was elected president.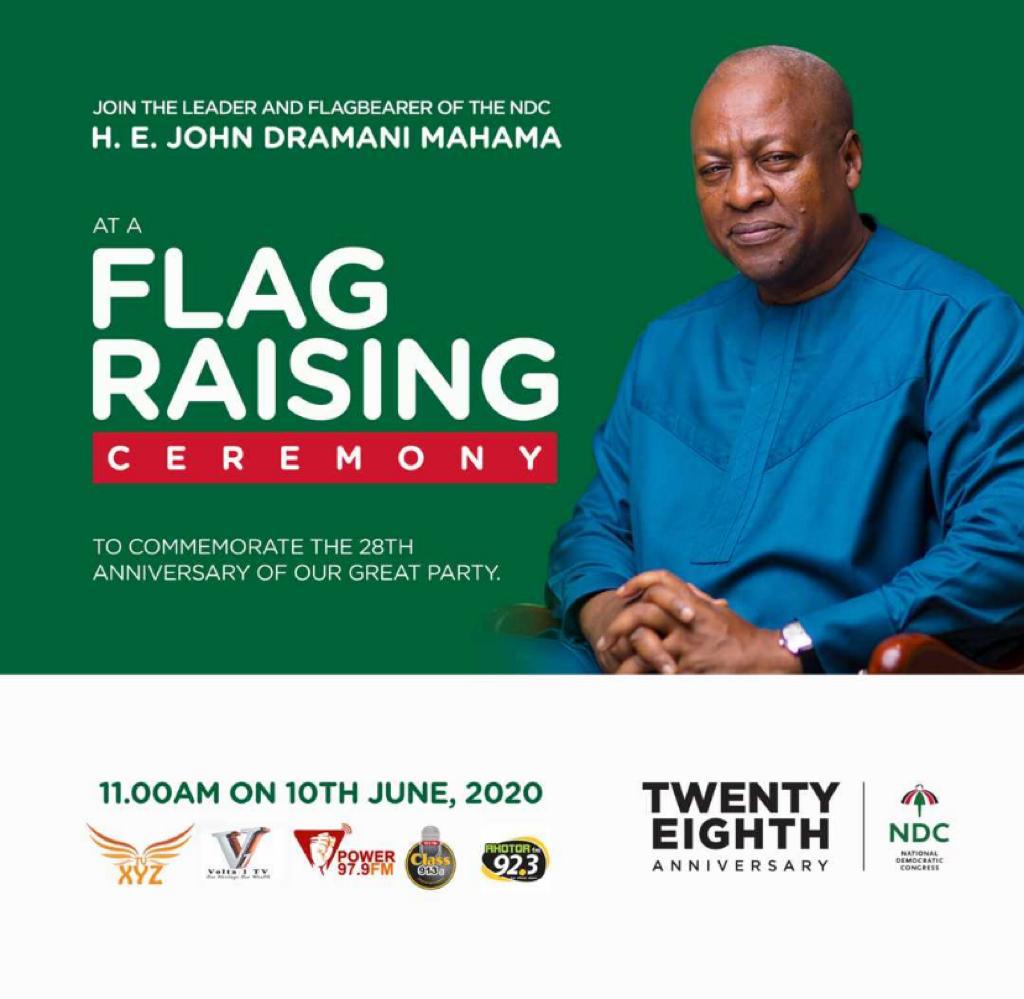 The event was led by former president John Mahama, the leader and flagbearer of the party.