Like a parent adopts a child, the Central region is set to adopt President John Mahama as an indigene of Fanteman in place of the one they lost, President John Evans Atta Mills who died in 2012 while in office.
President John Mahama would have to go through a brief traditional rite to seal his adoption, the Omanhene of Oguaa Traditional Area Osabarima Kwesi Attah II indicated.
The traditional ruler announced this when the President called on him as part of his 'Accounting to the People' tour in Cape Coast.
Osabarima reminded the President of his request to be granted sonship when he visited the region following the tragic passing of President Mills on 24 July 2012.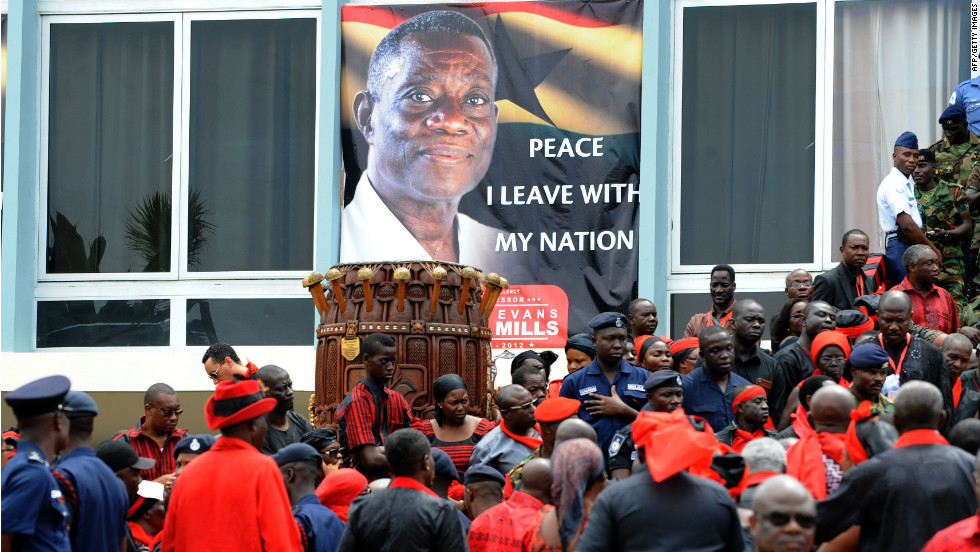 He said this request has been accepted, Central regional correspondent Richard Kwadwo Nyarko reported.
"The rites that needed to be performed have been performed. Now the second rite is to dip water into his mouth", Osabarima laid down the procedure.
Attah II said the President would also be given an indigenous name to reflect his new home in the Central region.
He congratulated the President for infrastructural developments in the region. The Komenda sugar factory and the Kotokraba market received particular mention.
The Cape Coast Sports Stadium outdoored Tuesday, is the latest iconic infrastructure in the region.
The Omanhene described the 16,000-seater stadium which began under President Mills was completed under his successor, as the most beautiful stadium ever built in Ghana.
According to Attah II, typical of politicians, Mahama could have abandoned the project since he could not claim credit for starting but he did not.
The Omanhene said the president by his leadership, has demonstrated that he is deserving of adoption.
'It is not your biological child alone who can be your son. He said he wants to be a son and his works show that indeed he is deserving', Osabarima Kwesi Attah II said.
Have your say
---
More

Politics

Headlines
---