A Ranking Member of Parliament's Public Accounts Committee (PAC) is advocating the overhaul of Ghana Post.
Kofi Okyere Agyekum is unhappy with the repeated negative balance sheet at the Post
He told Joy News' Beatrice Adu Thursday, the company has lost its competitive edge in the technologically driven world.
He said the core functions of Ghana Post such as distribution of letters and parcels have been taken over by other businesses that are tech-savvy.
"Ghana Post has been there for years before the advent of telephone, [and] before WhatsApp [but] these days most of the purposes like distributing letters…are dying down," he said.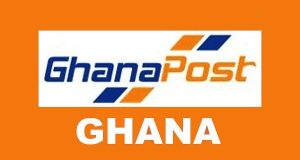 The remark by the Fanteakwa South MP comes minutes after acting Managing Director of Ghana Post, James Kwofie disclosed the company is making losses at over 100 of its offices.
Answering questions before the lawmakers, Mr Kwofie said the company is spending more on operational cost with little to no profit to show for it.
The 2015 Auditor-General Reports reported Ghana Post Company Limited's profit increment has been marginal from 2012 to 2016.
Although the increment is better than previous years, Mr Agyekum said no businessman will maintain a company that is not making good profit.
"We have nostalgic feelings but the question is they have been operating at a loss for so many years and the investor is losing money," he said, adding a decision needs to be made on the company's future.
The PAC Ranking Member said many Ghanaians are not dealing with the company because they are not in need of its services.
"If government sells it and uses the money for other purposes it will be more profitable," he added.
Share this story
Leave a comment