The Minority in Parliament is accusing Finance Minister, Ken Ofori-Atta of doctoring figures when he presented government's Mid-Year 2017 Budget Review, Monday.
The opposition lawmakers said figures available to them indicate the Finance Minister window-dressed the real economic situation in the country to deceive Ghanaians and to downplay the performance of the past government.
At a news conference in Accra Wednesday, Minority Spokesperson on Finance, Casiel Ato Forson said Mr Ofori-Atta reduced the domestic interest payment for the first half of 2017 by an amount of 657,005,271 to create the impression that expenditure on domestic interest payment is being reduced.
Minority in Parliament
The former deputy Finance Minister said the "artificially compressed and contrived" figure was done in clear violation of the Financial Administration Regulations (FAR) 193.
"It is quite clear that the Minister made this reversal, which violates longstanding 'cut off' fiscal rules for the sole purpose of making the government's dismal performance…look good," the former deputy Finance Minister said.
The Finance Minister told Parliament despite inheriting a bad economy from the past administration, things are stabilizing.
Mr Ofori-Atta said the end-2016 fiscal deficit of 9.3 percent is "worse" than previously estimated 8.7 percent of GDP.
"The deficit on commitment basis is now at 10.9 percent of GDP up from the 10.3 percent previously reported," he said, adding the revision has been occasioned by the reversal of interest payment on a non-marketable instrument.
The Finance Minister also said the interest payment revised in 2016 amounted to GHS758.5 million and the nominal GDP for the same year has been revised from GHS168.73 billion to GHS167.31 billion.
Ever since the presentation was made, the Minority has opposed certain figures put out by Mr Ofori-Atta. The National Democratic Congress (NDC) MPs said the government wants to demonise the economic achievements of former President John Mahama.
Mr Ato Forson said the Minister's decision to doctor figures contradicts longstanding fiscal rules.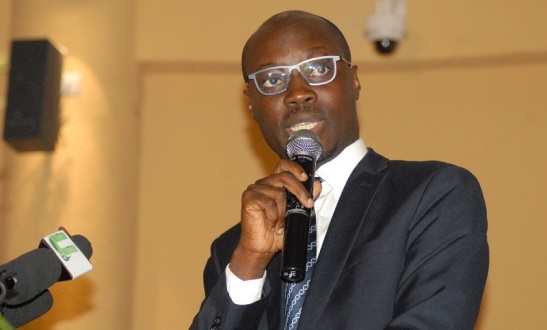 Former Deputy Finance Minister, Casiel Ato Forson
"The cut off fiscal rule is that Expenditures and Revenues that fall due on the last day of the month or year during a weekend, accrue to the next working day January 2, 2017," he said, adding the calculation of the 2016 Financial Year should have taken into consideration the period it ended - weekend.
The NDC MPs said they expected the Finance Minister to be fair to the figures during the presentation but he failed to do that because he wanted to deceive Ghanaians.
They called on the Auditor-General, Daniel Yaw Domelevo and Parliament to "immediately" institute an investigation into the violation of the "cut off" fiscal rule by the Minister.
Have your say
---
More

Politics

Headlines
---