Prince Daniel Kojo Tenge Djokoto was born an aristocrat in Anyako, Anlɔ State – a picturesque island situated at the peninsular of the Keta lagoon – on 27th May 1924.
He was the second son of King Tenge Dzokoto III, who was Dufia, or City Ruler, of Anyako and served as the Miafiagã (Commander-in-chief, Left Wing division) of the Anlɔ State from 1921 to 1946. King Tenge Dzokoto III reigned for quarter of a century.
Daniel's mother was Mama Martha Agluma Gbormittah of Anyako, a trader at the port town of Simpa, now referred to as Winneba. A modernist, Martha assimilated the subtle influences of the Victorian style, as a result of a swift change in the cultural and behavioural patterns of residents. She was much more receptive to a western way of life; Daniel's father was a rather ultra-conservative traditionalist and staunch anti-imperialist.
In 1932, Daniel's parents, after an in-depth tête-à-tête, arrived at a compromise and decided to send the Prince to the African Methodist Episcopal Zion school (A. M. E. Zion school), based in Simpa, where he received elementary education.
The A. M. E. Zion school was an entirely African-owned institution administered by Africans, such as S. R. B. Attoh Ahuma and J. E. K. Aggrey, with a focus on African liberation. Daniel was a student at the A. M. E. Zion school until he sat the Standard VII certificate examination – which he passed with distinction.
During this period, however, Daniel's father, King Tenge Djokoto III, faced severe political unrest and toppled a series of internal rebellions against his authority, as Dufia of Anyako, through a series of intense litigation disputes.
King Tenge Djokoto III modulated the pendulum swings of conflict superlatively well and consolidated his grip, with an iron-fist, over the island by 1937. This earned him the title "Defender of the Dynasty". He further laid a firm foundation for the establishment of the Dufiafe, or the City government, to preserve the long-term political order of the island and the prestige of the throne. King Tenge Djokoto III ensured the Royal Household, from the most junior servant to the resplendent officers of the Miafiagã's Forces, were bound about by unswerving loyalty.
Upon completion of his elementary education, Daniel was awarded a scholarship from the illustrious Prince of Wales' college and enrolled, in 1939, to train as a teacher. Daniel developed a life-long passion for rhetoric, poetry and music during his years at the green hill. An avid sportsman, he dedicated hours weekly to weightlifting, martial arts and lawn tennis.
He was retained by the Prince of Wales' College as a teacher for about a year before the A. M. E Zion school insisted he returned to the institution as an administrator.
In 1946, King Tenge Dzokoto III, Daniel's father, passed. The royal family, wary about the prospects of an imminent insurrection, after the demise of the King, agreed the Kingdom needed a barrister, amongst the princes, to guard its stronghold. The family decided it was in the interest of the Kingdom to confront dissidents at court and employ its military prowess only as a last resort.
Daniel, given his academic qualifications and meticulous nature, became an ideal candidate for the role as counsel to the Kingdom. He took out ample time to acquaint himself properly with Anlɔ history, war studies and Gold Coast politics. He also consciously refined his bureaucratic skills. Daniel was involved in various managerial responsibilities and social initiatives at the African Methodist Episcopal Zion school, until 1950.
At age 28, Daniel enrolled at the University College of the Gold Coast, together with contemporaries such as E. N. Omaboe and J. H. Mensah, as founder members of the Legon Hall, in 1952. He studied, between 1952-1955, and acquired a Bachelor of Arts in Classics. As a scholar, Daniel was moved by the spirit of the political revolution which was set in motion by Kwame Nkrumah. Ultimately, Daniel was a devout nationalist. He matured during a period of Anlɔ history that exposed him to the chaos of colonialism.
Nkrumah, in 1951, was elected as the first African Prime Minister of the dominion of Ghana. Komla Agbeli Gbedemah, from the island of Anyako, Anlɔ State and a confidante of Nkrumah, also elected to the Legislative Assembly, impressed upon Prince D. K. T. Djokoto, the ideals of a modern fully autonomous democratic Republic.


Prince D. K. T. Djokoto embraced this vision despite his family's decades-long, carefully orchestrated, agenda to overthrow British rule and return the Anlɔ State to its status as a fully independent Nation-state once more. Inevitably, what started for Daniel as an Anlɔ agenda, evolved into a political struggle to unite Africa.
He strove to realise his belief in a free Republic and the regeneration of society. He took seriously his self-proclaimed goal as one of the custodians of a post-Colonial Gold Coast democracy.
In Daniel's penultimate year, he was funded by the royal family to proceed on a three-month study tour of the United Kingdom. Particularly inspired by his grandfather's heroism and diplomatic prowess, Daniel relished the opportunity of a frontline position in the struggle to topple British imperialism.
After he returned to the Gold Coast, Prince D. K. T. Djokoto disclosed his intention, to the family, to read law. The family fulfilled their pledge to finance his education abroad. On 6 May 1955, he enrolled at the Inns of Court School of Law, University of London and gained his Bachelor of Laws in 1958.
While at the Inns of Court School of Law, Prince D. K. T. Djokoto was appointed by Kwame Nkrumah as Second Secretary of Foreign Affairs at the Ghana High Commission, United Kingdom shortly after Ghana's independence. This gave him the honour of serving as a pioneer Ghanaian diplomat, together with the distinguished Sir Edward Okyere Asafu-Adjaye, who was Ghana's first High Commissioner to the United Kingdom in 1957.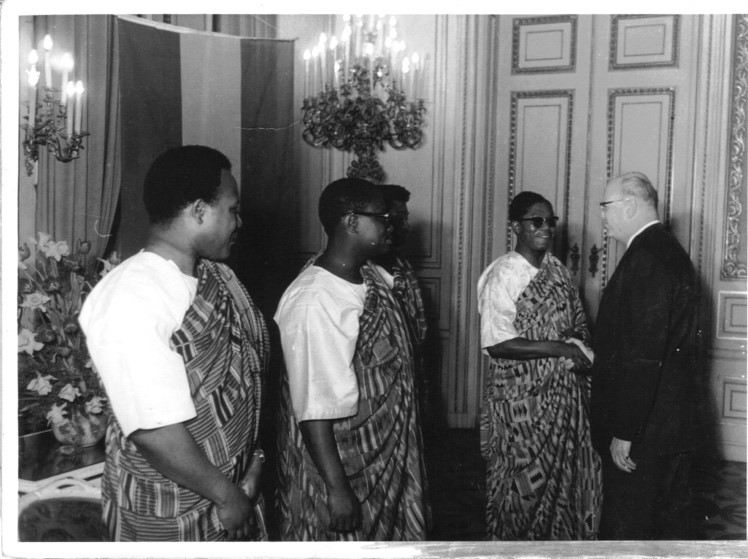 He asked the love of his life, Agatha, an exceptional lady, to join him in the United Kingdom. She was a teacher by profession who previously worked at the Our Lady of Apostles Girls Senior High School. She journeyed, in 1958, to the United Kingdom and they got married shortly after.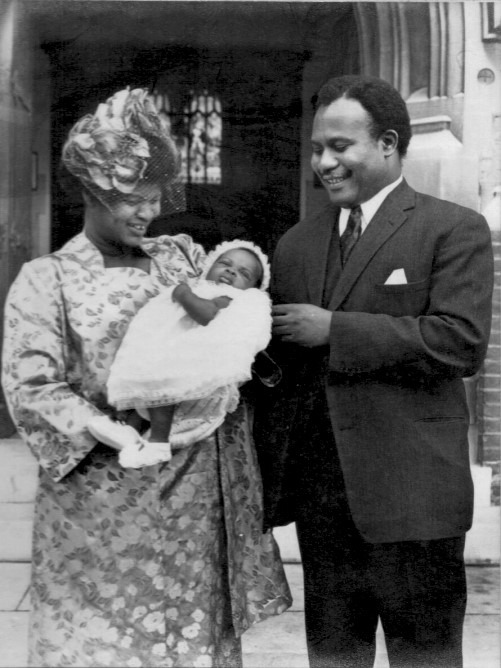 Agatha was an empath; she cared deeply for family, friends and acquaintances. She had this special gift to intuit the emotions of others so accurately people who encountered her assumed a discussion with Agatha included their hidden thoughts too. Agatha had a knack for organising social gatherings that brought people from diverse backgrounds together and was always eager to hear a new perspective.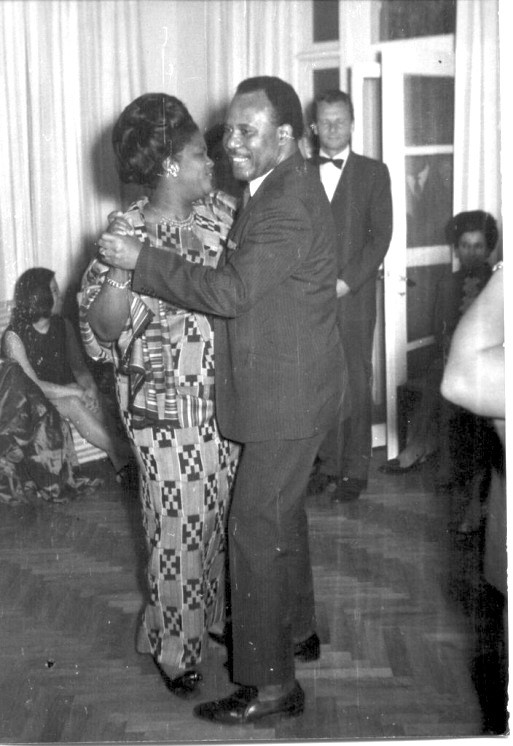 Prince D. K. T. Djokoto subsequently enrolled into the Honourable Society of the Inner Temple and was admitted to the Bar of England & Wales in 1960. He then served as First Secretary for consular affairs and Minister-Counsellor at the Ghana High Commission, United Kingdom between 1961 and 1966.
As part of a delegation led by Mr. Theo O. Sowa, Consular-General in New York, D. K. T. Djokoto, together with Mr. T. R. D. Addai of the Ministry of Interior, was an adviser to the Republic of Ghana at the United Nations Conference on Consular Relations at Vienna, 1963. A consummate diplomat noted for his erudite negotiation skills, he insisted on liberal and progressive consular functions. At the Fifteenth Meeting of the First Committee, he strongly expressed that no State needed to communicate its reasons for refusing an exequatur.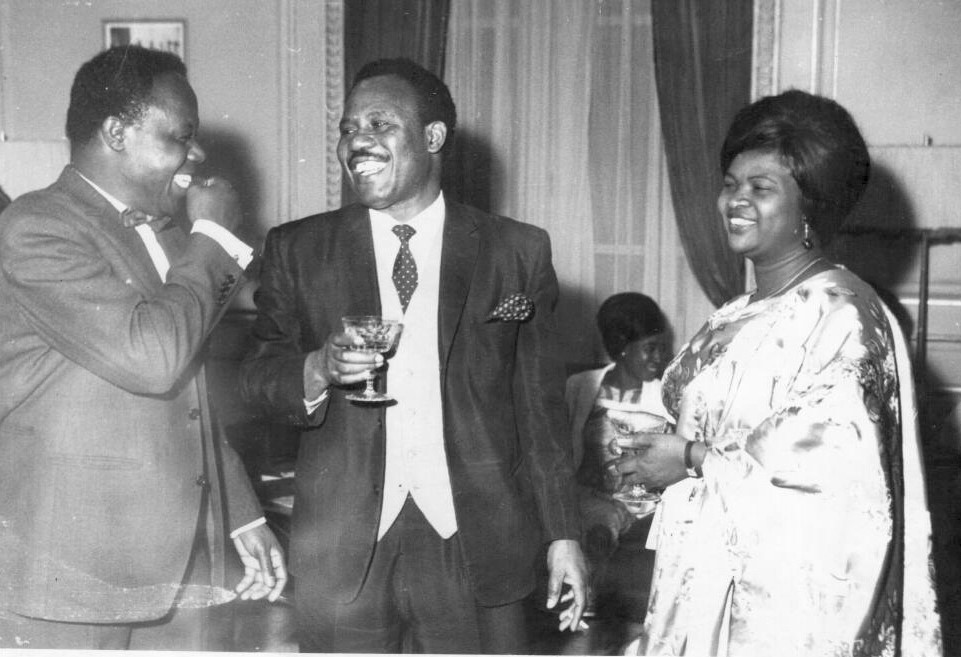 A former teacher, he also took a keen interest in education too as a representative for Ghana at the Third Commonwealth Education Conference, 1964 led by Susanna Al-Hassan, Ghana's first female to be appointed as a Minister.
In 1965, Prince D. K. T. Djokoto represented the Republic of Ghana, together with Mr. Y. K. Quartey, the Shipping Commissioner, as a member of the Intergovernmental Maritime Consultative Organisation – a specialised agency of the United Nations responsible for the regulation of shipping.
Since his wife, Agatha Bentuma Djokoto, did not think that politics was her metier, she focused on social and ceremonial activities. The Sakumo Lagoon, which was the first of cargo liners ordered from Swan Hunter, in 1964, by the Black Star Line, was launched by her at Tyneside.
Agatha spent a great deal of time in search of artistic locations to celebrate milestones and discover the beauty of life. Her interests were so wide: museums, ancient palaces, culinary books and Catholicism.
By 1966, Prince D. K. T. Djokoto became the Director, Legal and Consular Division, Ministry of External Affairs. During his short stint as Director, Prince D. K. T. Djokoto served as a member of the Asian-African Legal Consultative Committee together with K. Gyeke Darko, Principal State Attorney, Ministry of Justice at the eight sessions of the committee in Bangkok, Thailand. They worked on the rights of refugees; relief against double taxation and fiscal evasion; the codification of the principles of peaceful coexistence and the Judgement of the International Court of Justice on South West Africa Cases.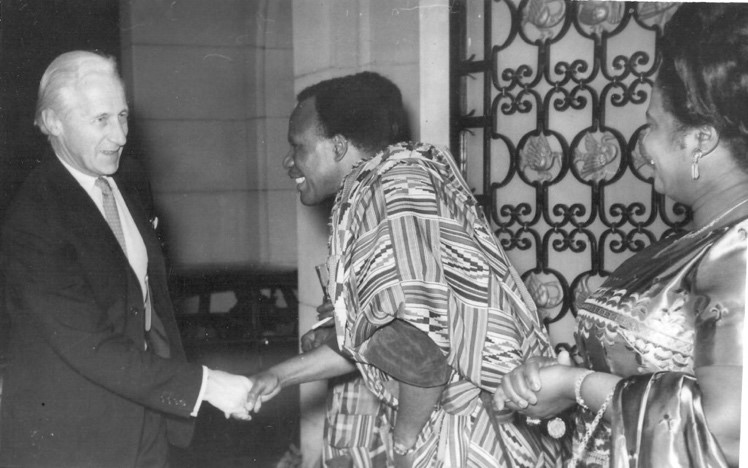 He then served as Chargé D'affaires at the Ghana Embassy in Cairo, Egypt between 1966-1970 and was domiciled there with his family during the June War/Arab-Israeli Six-day War in 1967. He frequented the Republic of Ghana as a result of an appointment to a four-member commission which had been constituted to probe the affairs of the State Fishing Corporation in 1967. According to the Daily Graphic: Issue 5,843, July 15 1969, the committee, chaired by S. A. Wiredu, held 258 sittings, heard 243 witnesses and examined 256 exhibits which was presented to the Chairman of the National Liberation Council, A. A. Afrifa.
Prince D. K. T. Djokoto rejected an offer by the Busia-administration to serve as Ambassador to Italy. He set his sights on the bench and desired to rebuild the Anlɔ state. He, therefore, returned to the Republic of Ghana to settle for good and was called to the Ghana Bar Association in 1971.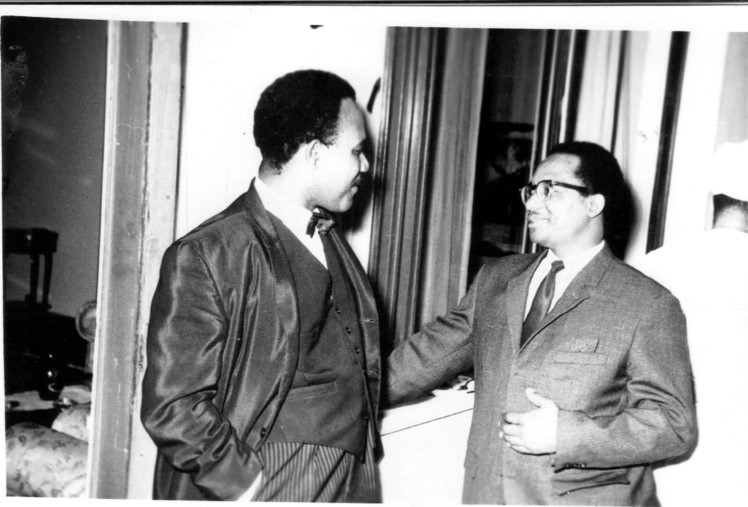 Prince D. K. T. Djokoto was subsequently appointed as a judge to the Judicial Service of Ghana shortly before his death at the A. L. Adu Lodge – an official government residence close to the Osu Castle – at the age of 48. He and Agatha Bentuma Djokoto had 5 children together.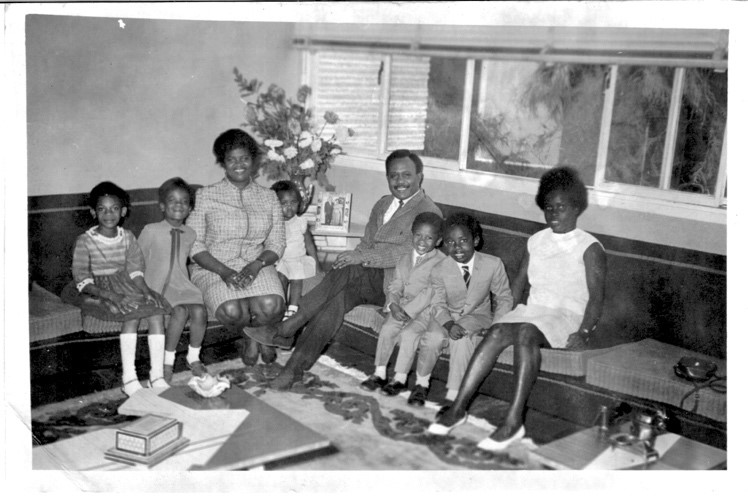 He honoured the ancient nation-state and Republic he loved so much. Prince D. K. T. Djokoto was debonair, charming, ubiquitous and kind. He was a genuine cosmopolitan, a supporter of African unity –– a cause he remained wholeheartedly committed to. Above all, he was a Ghanaian patriot with a special love for Anyako.
***
The author, Vincent Djokoto, is a Business Executive and Columnist. Twitter/Instagram: @VLKDjokoto
DISCLAIMER: The Views, Comments, Opinions, Contributions and Statements made by Readers and Contributors on this platform do not necessarily represent the views or policy of Multimedia Group Limited.