The report finds that six in 10 black music creators have experienced racism, while 86% say they have faced barriers to their career because of their race
Racism in the British music industry is "serious, upfront and personal", says the author of a new report about the experiences of black musicians.
"Prejudice is here," says Roger Wilson of the Black Lives in Music initiative. "There's nothing stealthy about it."
The report finds that six in 10 black music creators have experienced racism, while 86% say they have faced barriers to their career because of their race.
They also earn £299 less per month, on average, than their white colleagues. The report was compiled from the biggest-ever survey of black musicians and music industry professionals in the UK.
In total, 1,718 people responded, describing a range of discriminatory acts and "sometimes hostile working environments".
One reported "having to repeatedly ask other artists to stop using the N-word", while another faced "jokes about [my] skin colour, Africa [and] persistent questioning about where I really come from".
Their testimonies echo recent revelations from stars like Alexandra Burke, who said she was advised to bleach her skin to "look whiter".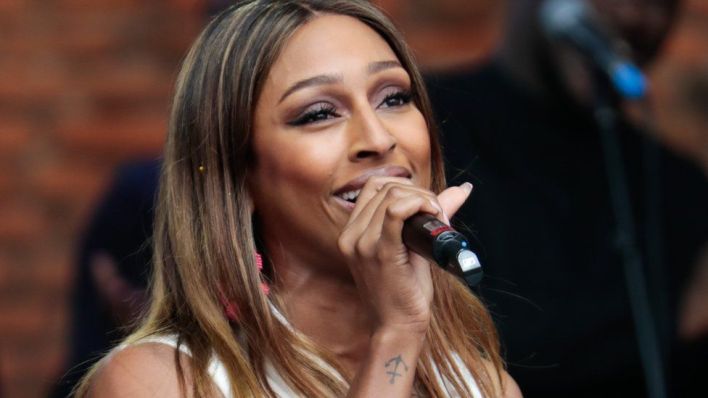 The singer, who won the X Factor in 2008, said she was subsequently told she would "have to work 10 times harder than a white artist, because of the colour of [her] skin".
Little Mix star Leigh-Anne Pinnock, another X Factor winner, said she was made to feel like the band's "token black girl"; and that she often felt "invisible" at public appearances.
Earlier this week, rapper Tinie Tempah said black artists still received less support than their white counterparts.
"Once you're part of a record label or a system, there are lots of complexities within that framework – what your budgets are versus someone else," he told the Press Association.
"'You're a rapper so this is your budget and you're black, but this is a folk artist who's from, like, Shropshire, and this is their budget and they haven't sold as many records as you, but we think that they're more viable, so we're going to spend more'.
"I would say the internet has made it easier for anyone to be an artist," he added. "But then, once you have success, and once you're navigating the industry, the world is still a racist place, and people are still racist."
I believe the industry wants to make a change," says Black Lives in Music co-founder Roger Wilson
The Black Lives in Music initiative was established in March this year, promising a data-driven mission to amplify and empower black musicians and professionals.
The survey is its first major piece of work, and will make uncomfortable reading for many in the music industry.
It shows that black musicians "are victims of pay disparity and lack of opportunities to progress," Wilson tells the BBC.
"And we're seeing that black women, in particular, are the worst off."
The report found 31% of black music creators believed their mental wellbeing had worsened since starting their music career, rising to 42% of black women.
Four in 10 said they had been pigeon-holed into a genre "which is not true to me", A similar number reported pressure to change their name or their appearance to meet record label's expectations.
Just 8% of black creators reported feeling satisfied with the support they received. Three-quarters reported otherwise.
The findings come despite increasing diversity in the music industry. A recent study by UK Music found that representation of black, Asian and other ethnically diverse people aged 16-24 was 30.6%, up from 25.9% in 2018.
Representation is also rising at senior levels, although black and ethnically diverse people only fill one in five (19.9%) of those positions.
'Pushy and aggressive'
Rising star Kima Otung, whose music has featured on Love Island and been played on BBC Radio 1, said she recognised many of the stories and experiences depicted in the report.
The 27-year-old says she's experienced micro-aggressions, such as "reaching out to people and being called pushy or aggressive because I was following up on an email I'd sent two weeks earlier, which is something that's pretty standard".
She has decided to bypass the UK's major labels and release her music independently, after hearing horror stories about the industry.
While many black artists have begun self-releasing their music, Kima Otung says "it shouldn't have to come to that".
Otung says she is aware of record labels who say "there's only room for one" black artist on their roster.
"They'll take a chance on one black R&B artist and that's all they have space for" she says. "And it almost feels very experimental in nature – so they get given a very short contract or a really unfavourable contract.
"It's almost as if to say, 'You should feel lucky to even be here, so take these terms or leave them – because there's a whole line of black artists that will take your place immediately.'"
She hopes the Black Lives in Music report will lead to a shift in perception.
"It's not about ostracising anyone or pointing the finger. It's about inviting people into the conversation and saying, 'Look, this kind of sucks, so what goals can we put in place for the next five years to make really sustainable change?'"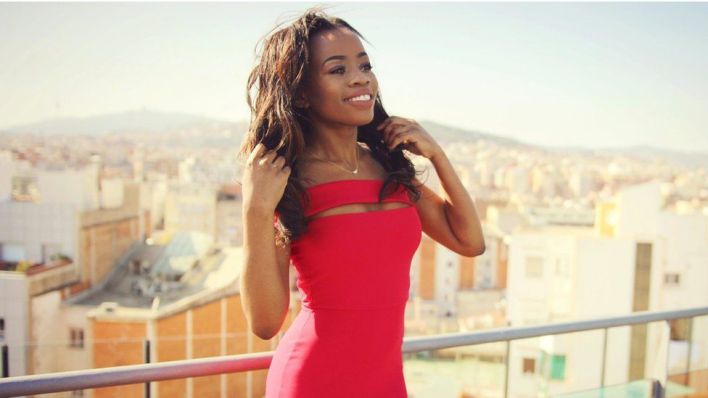 'The industry wants to change'
Wilson, a musician and teacher who has worked with James Brown and Dame Shirley Bassey among others, says the goal of the Black Lives in Music campaign is to hold the music industry to the "fantastic, impassioned statements" they made during the Black Lives Matter protests in 2020.
In the wake of George Floyd's death, many labels and organisations pledged grants, mentoring and charitable donations; while The Grammys dropped the marginalising word "urban" as a term to describe music by black artists.
Some progress has been made since then, in the form of new initiatives like the PRS Foundation's Power Up – which gives grants, mentoring and other forms of support to black artists and executives as they work towards the next stage of their careers.
The record label and publisher BMG also undertook a review of its back catalogue and found "significant differences" in the royalty rates given to black artists. It subsequently said it would take "measures to benefit the lowest-paid recording artists across all of its catalogues".
Wilson says he remains optimistic about further progress.
"I happen to believe that the industry wants to make a change," he says. "And, as a result, this report is going to, I hope, solicit some honesty in the industry, and [create] a desire to put put things right."
"It will take us time. I don't know that it's going to turn around in the next six months. But I do believe that all of these discussions will help to bring about change."
DISCLAIMER: The Views, Comments, Opinions, Contributions and Statements made by Readers and Contributors on this platform do not necessarily represent the views or policy of Multimedia Group Limited.