Mrs Ursula Owusu-Ekuful, the Minister of Communication and Digitisation, has commissioned a fully-furnished Information and Communication Technology (ICT) laboratory for the Sefwi-Wiawso Senior High School in the Waiwso Municipality of the Western North Region.
The laboratory, which has 40 new desktop computers with accessories, was funded by the Ghana Investments for Electronic Communication (GIFEC).
It aims at providing ICT opportunities to rural schools and bridge the digital gap in the country.
The Minister, through the Ghana Rural Telephony and Digital Inclusion Project, also inspected a telephone mast at Abrabra Nkyonya and commissioned another, which has been completed at Mile Three, a farming community in the Waiwso Municipality.
Mrs Owusu-Ekuful said the Government was committed to equipping young people with the skills they needed to succeed in life, considering the current technological revolution.
She said technology played a critical role in the digital world hence the need for all to be ICT literate.
Mrs Owusu-Ekuful, also the Ablekuma West Member of Parliament, commended Dr Kwaku Afriyie, the MP for the area, and other prominent indigenes of Waiwso for their role in making the project a reality.
She advised the students to use the laboratory profitably, especially for research, to be abreast of current technological advancements.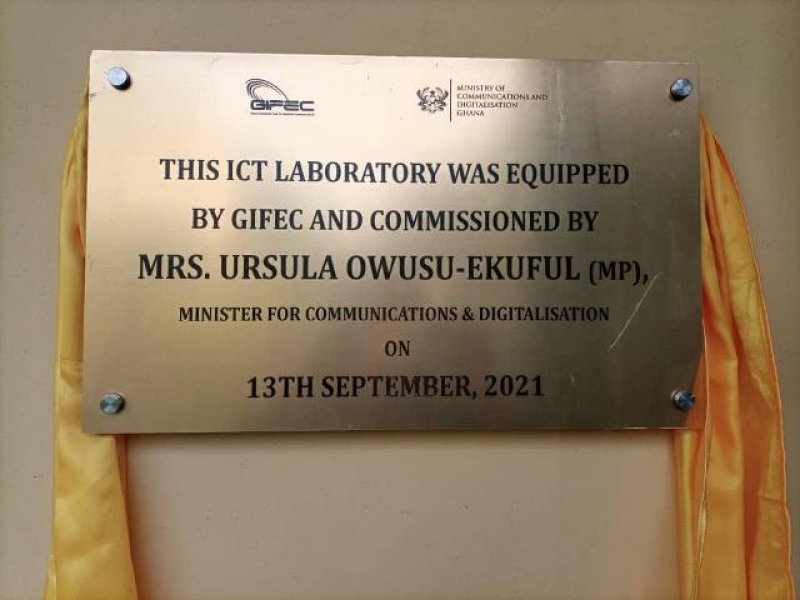 The government was committed to providing students with the right skills, devices and training to compete favourably with their peers in other countries, she said.
The Minister entreated the students to take advantage of opportunities provided by the government, teachers and parents to improve on their studies in general and ICT in particular.
Mr Prince Ofosu-Sefah, the Administrator of GIFEC, said the significant role of ICT in development could not be over-emphasized and commended President Nana Akufo-Addo for ensuring that school children acquired the relevant skills to make them functional.
Mr Sefah said GIFEC was facilitating teaching and learning of ICT in basic and senior high schools through the deployment of ICT equipment and internet facilities.
"We are doing this with the school connectivity project, through which desktops, printers and scanners are being provided for over 1,020 schools across the country."
Mr Sefah said 26 Basic and Senior High schools have benefited from the project in the Western North Region and more than 7000 persons, including teachers, students, artisans, head porters and identifiable women groups had been trained in basic ICT skills in the region.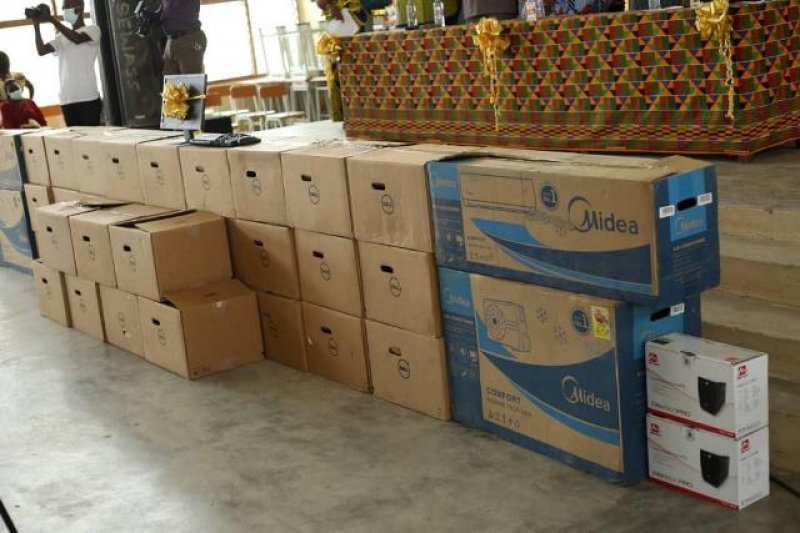 Benjamin Ballow, the Assistant Headmaster of the School, said established in 1961, the school now had a student population of 1,877, with 79 teaching and 39 non-teaching staff.
He expressed gratitude to government and prayed it continued to assist the school to cater for the increasing enrolment due to the Free Senior High School Policy.
Mr Ballow said the school offered ICT as an elective subject; hence the facility would help teaching and learning of the subject and called on other organisations for support.