Some areas in the Sekondi -Takoradi Metropolis have flooded after a downpour on Wednesday, June 30th, 2021.
The over five-hour heavy rainfall obstructed the flow of vehicular traffic on the Apowa St Mary's -Sky Limit road of the Takoradi to Western-North main road.
Many commuters were left stranded in traffic for hours. Some people left their cars in the flood because they were unable to drive through.
Others drove carefully through the flood which had covered most part of the road just in front of the Saint Mary`s Senior High School.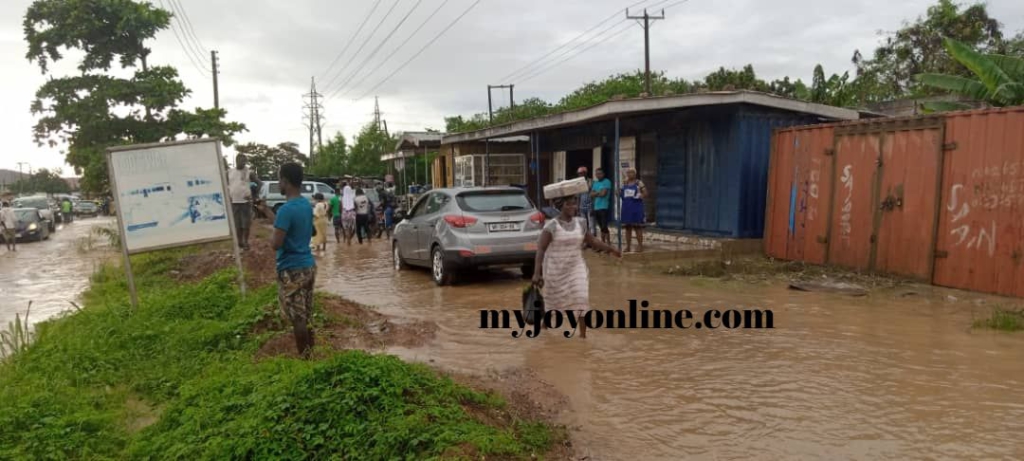 The commuters and residents at the Apowa area blamed their inability to ply the road during a downpour, on the government's inability to fix portions of the road that have deteriorated.
They added that this has been a usual ritual that happens whenever there is a downpour, they also blamed the contractor who constructed the culvert and drainage in the area.
Other parts of the Regional capital that were flooded include the Market Circle, Beach Road, Shippers Council, Melcom Road, Asempa Hotel, and its environs.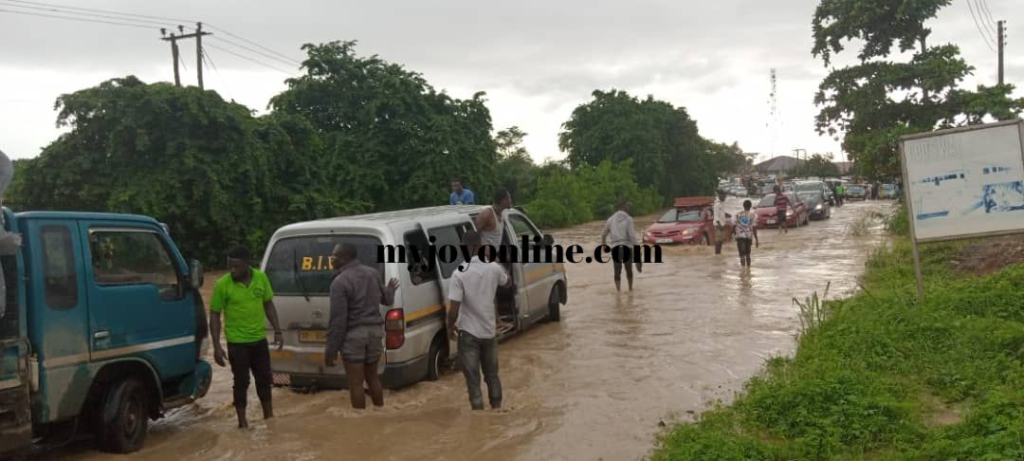 Drivers within the city had to use unfamiliar roots to get to their location due to impenetrable roads caused by the rains.
It is believed that millions of properties have been destroyed by the rain as the citizens of Sekondi-Takoradi look up to the 'mercies of the weather' to spare them the havoc.