The Minister for Youth and Sports, Mustapha Ussif, has assured the nation's retired sportsmen and women that they would play a key advisory role during his tenure, as he begins engagements to solicit their experiences and expertise to improve and develop sports in the country.
The first of such engagements, which took place on Wednesday, September 1, at the Kempinski Gold Coast Hotel in Accra had in attendance legends such as Rev. Osei Kofi, Ibrahim Sunday, Tony Baffour, Daniel Owusu, Wilberforce Mfum, Stephen Appiah, Abedi Ayew Pele, among others.
The Minister, who expressed delight in seeing and engaging with these great personalities who raised the flag of Ghana during their days believes there is the need to solicit for their expertise to help develop sports in the country.
Addressing the former players, Mr. Ussif said the meeting with them is part of a series of engagements to familiarise himself with them and tap into their experiences.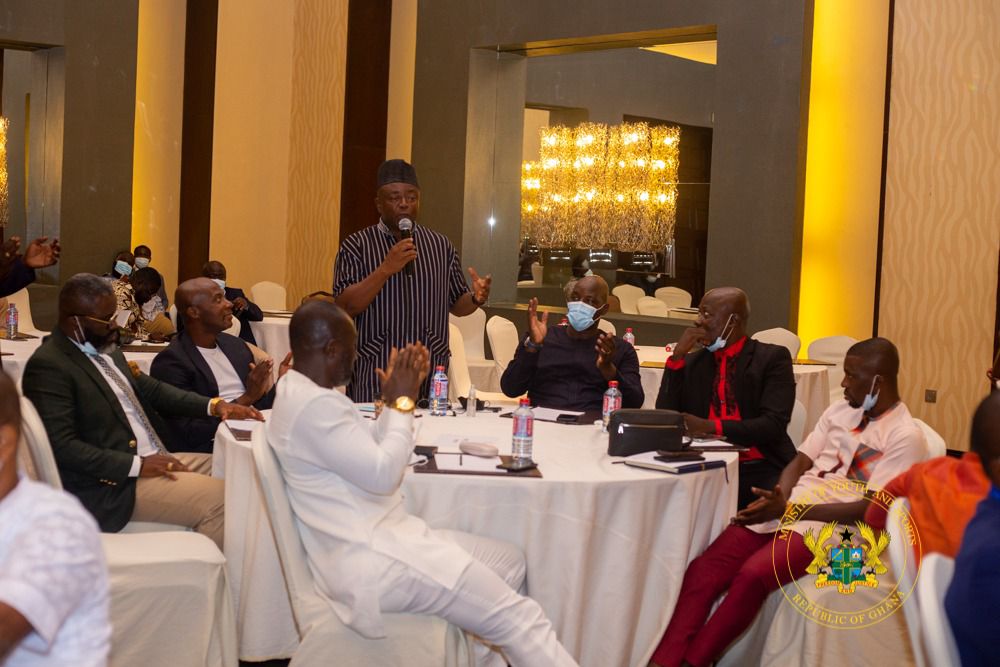 "As part of my stakeholder engagements as the new Minister of Youth and Sports, I have called this meeting to familiarise with you, our legends and to thank you for your patriotic service to our nation while seeking your guidance and support for the new generation, as they strive to emulate your golden path," he indicated.
Acknowledging the vast experience gathered in the room, the Minister said, "One person or one group cannot do it for mother Ghana. It requires the collective effort of everyone, including our legends, even if it is by your prayers or advice".
Mr. Ussif also spoke about plans to roll out an insurance package for all national team players to ensure their future is protected. The document, he disclosed, is with the Attorney General and would be implemented when it goes through all the approval processes.
He also reiterated Government's commitment to developing sports by implementing the Sports Development Fund which will go a long way to provide financial support for local teams to enable them discover talents for the national teams.
The former players took turns in raising issues and suggestions to help improve football.
The Minister in conclusion disclosed his intention to continually hold such meetings with retired persons in other sporting disciplines apart from football in order to ensure holistic sports development.