Rahim Ayew has expressed his desire to see his younger brothers Andre and Jordan to play together in the Premier League again.
Jordan Ayew who plies his trade in the Premier League with Crystal Palace is expected to stay after a successful campaign.
However, Andre Ayew is in the process of securing a ticket to the English top flight as they face Brentford in the semi-final second leg of the Championship playoffs.
In 2015, Jordan and Andre met in the Premier League representing Aston Villa and Swansea respectively.
Both of them got on the scoresheet with Jordan giving Villa the lead before Andre scored a late winner.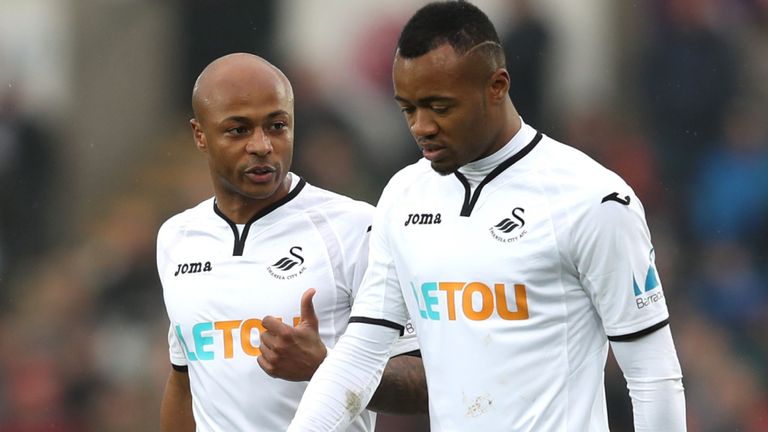 In the 2017-18 season, Andre and Jordan played for Swansea in the Premier League together as the Swans were relegated on that occasion.
Speaking to Joy Sports, Rahim stated that he wishes his brothers will get the chance to play in the Premier League together once again.
"I hope to see them play in the Premier League again. It wouldn't be the first and it will not be the last as well."
"I always prefer them being in one team. But sometimes I prefer them playing against each other. It goes both ways", the Europa defender added.
Check out the full interview in the video below:
---
For more updates on sporting news, follow #JoySports on Twitter (@joysportsgh) and Instagram (@JoySportsGH)