Ace tennis academy founder, Naa Shika Adu who is a former national tennis player has been organizing charity tennis clinics for the less privileged for the past 3 years and this year launched a new project dubbed LoveBall.
The Loveball project which seeks to present equal opportunity is an initiative to train underprivileged youth in Ghana. After the launch on Sunday, November 1, 20 girls and 10 boys were chosen and will benefit from a one-year sports outreach program in 2021.
The launch took place at the Echoing hills village with over 70 children from the Ghana society for the socially disadvantaged; Enough Grace orphanage foundation and Madina social welfare. There were 20 tennis coaches and volunteers present including former bantamweight world champion Joseph Agbeko.
For majority of the kids, this was their first time playing the sport and they enjoyed all the drills and fun activities.
The launch was made possible by the support of IPMC, Dotted I catering and events, Aqua Blue mineral water , Good vibes cafe and Natural Links Juice.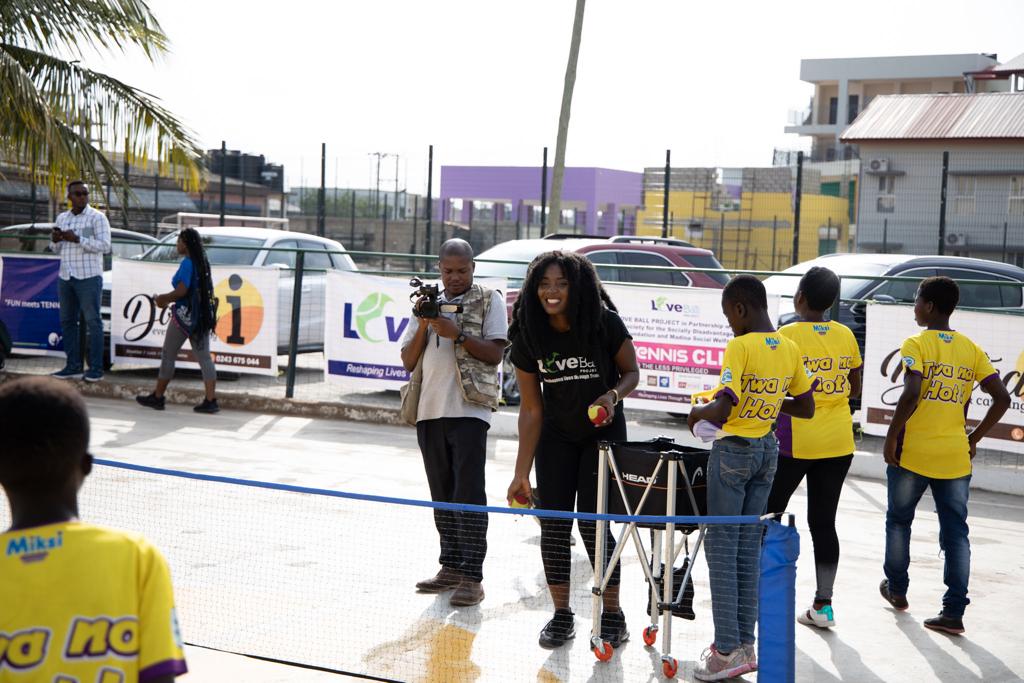 Message from Naa Shika Adu:
Over the years Ghana has seen many developmental initiatives that occurs once or twice a year. However, most of the beneficiaries do not have the chance to train and truth is influencing lives of people takes time, dedication and consistency. That's exactly what we aim to do with the one year sports outreach program. The kids will benefit from weekly tennis training with coaches and volunteers.