For the third consecutive year, Akwatia-based St. Roses Senior High has been kicked out the National Science and Maths Quiz (NSMQ) at the regional qualifiers.
The all-girls school pushed the Tuesday's contest into a tie-break in the final round after trailing throughout but they failed to finish it off.
H'mount Sinai SHS picked the question ahead of them and won with a tally of 27 to 24.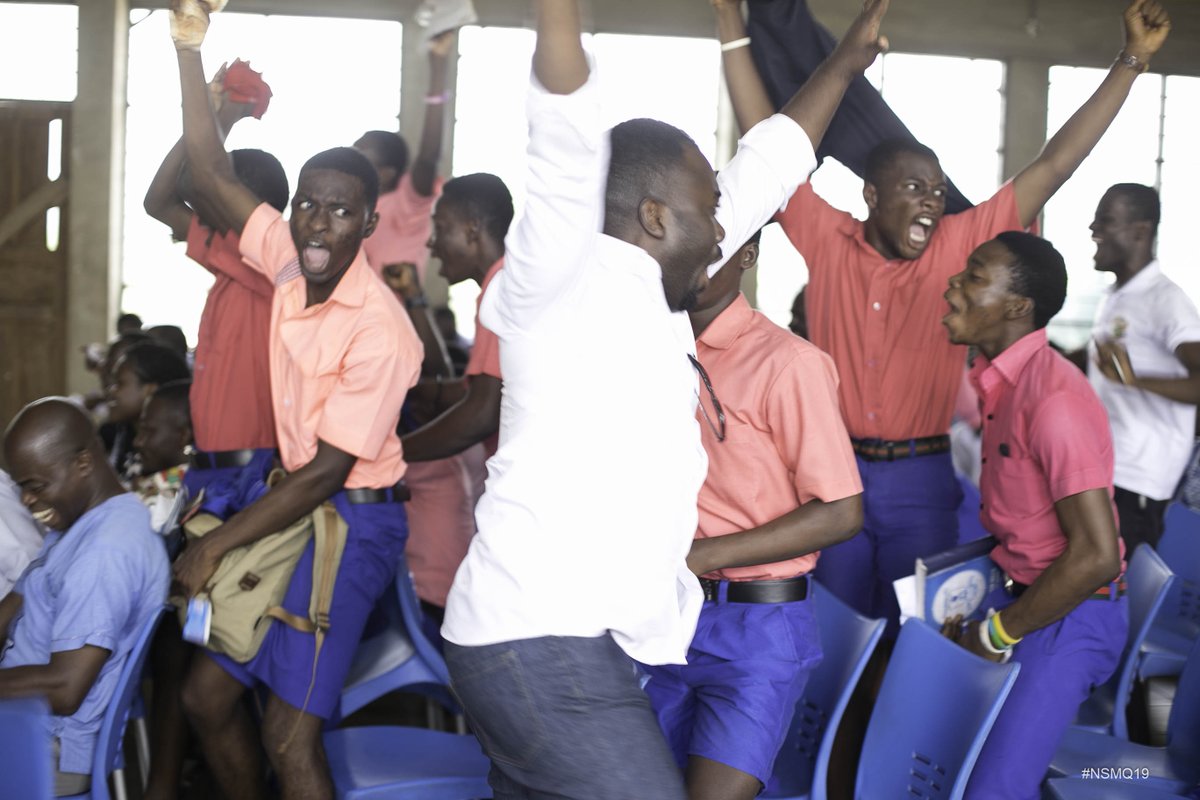 H'mount Sinai supporters were ecstatic after winning the contest
They would make the trip to University of Ghana in June for the Nationals ahead of the prestigious Roses.
St. Roses will now miss three consecutive tournaments after being eliminated at the prelims in June 2016.
Benkum SHS came second runners-up with 20 points, Yilo Krobo SHS followed with 15 points and Presby SHS, Begoro finished behind with 7 points.