In August 2008, Milovan Rajevac was announced as the new Black Stars head coach. A capacity he served in for two years; a period which saw Ghana produce some of the best football the African continent had ever seen.
Exploits in the summer of 2010 in South Africa till date, are one of the most talked about circumstances in world football. Indeed at the time, Ghanaians and the members of the Black Stars team felt invincible and confident of tearing down whichever mould of opposition that stood in their way.
Exactly 13 years later, the Serb has staged a return, at a time where the Black Stars has become nothing but a folklore of historical ferocity. The Black Stars recently struggled to beat Ethiopia, who are ranked 150th, and are now yearning to rediscover their romanticism with football once again.
The campaign for a local coach to run the Black Stars succeeded, but the output of those who eventually got to bear the fruits of the labour of campaigners, did little to sustain the calls. The Serb's return has been greeted with a cocktail of emotions from Ghanaians. While some are pleased with the comeback, others have expressed displeasure – leveling accusations of emotions clouding good judgment.
Even if that be the case, why have the GFA looked for shelter in the abode of a man who abandoned the team in 2010? There is more to this return than the nostalgic argument.
September 5, 2008: South Africa 2010 spot rally
September 5, 2008 marked Milo's first competitive game as Black Stars head coach, and despite a draw with Tanzania in his first game, expectations were rife with Stephen Appiah making a return to the squad. However, all that excitement did little to prevent Ghana from falling to the Libyans in a 1-0 defeat.
A spot for the Black Stars in the 2010 World Cup – where the team ultimately starred was in jeopardy, but how did Milo react?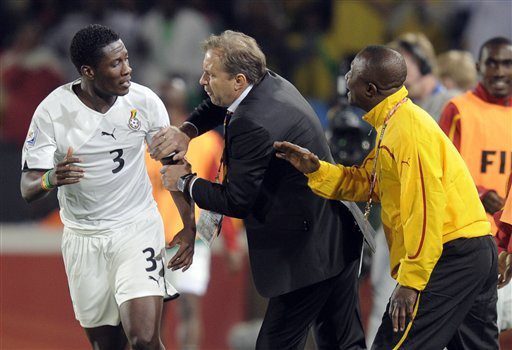 Lividly. In a post-match presser, he demanded better attitude and discipline, indicating that no one had a permanent seat in his Black Stars.
That presser worked the magic. The Black Stars rallied to a 3-0 win over Lesotho, and from that moment on, it was sweet foraging for the team in that particular campaign. The aggregate score for the Black Stars in the qualifiers after their Libya defeat was 12 – 3. Ghana averaged 1.5 goals scored in a match during the run-in to South Africa.
2010 AFCON: Close but not close enough
Despite not being in charge of Ghana's AFCON qualifying campaign, Rajevac shouldered the hopes and dreams of the football-crazy nation.
After suffering a jittery start at the hands of Cote d'Ivoire, the Black Stars finished second in Group B with three points. It can be said mother luck was on the side of Rajevac and his team, with Togo suffering disqualification for failing to show up for their opener against Ghana.
However what is the proof the Black Stars with Michael Essien, Richard Kingson, Kwadwo Asamoah, Asamoah Gyan and the likes, might not have run riot against an Ivorian side with only Emmanuel Adebayor as a 'star' name?
Ironically that star-studded Black Stars team lost to Ivory Coast [playing their second game], who to be fair, also equally had a cosmic of stars. Goals from Gervinho, Tiene and Drogba sunk Rajevac's men. Asamoah Gyan scored a consolation in the 90th minute from the penalty spot.
For a coach who went livid after a one-nil defeat to Libya, the players surely may have felt the full force of the Serb's discontent. Andre Ayew scored the solitary goal against Burkina Faso to send to the knockout stage.
Ghana faced hosts, Angola on January 24. The script of home support did not work in the favour of the Angolans as a Gyan goal in the first quarter of the game sealed the deal for the West Africans. On January 28, Milo extended Ghana's unbeaten run versus Nigeria, with yet another Gyan goal.
But the joy of triumph over arch-rivals was short-lived, as three days later, hearts of Ghanaians were plunged with the fiercest of Egyptian jubilations. Mohammed Afash [Gedo] calmly slotted the ball past Richard Kingson in the 85th minute – close but not close enough.
One-goal project
During the first spell of Rajevac, Ghanaians were not spoiled with goals, however they were treated with the mastery, and nerves of defending leads. In 28 games, there was an average of 0.8 goals scored a game; victories with one-nil score lines were bread and butter.
6 out of Milo's 12 wins for Ghana ended 1-0, with one other game ending with a one-goal difference (2-1 v USA). On three occasions, the Black Stars managed to score two goals without reply, while just 10.7% of their games produced three or more goals.
Out of those six 1-0 victories, 33.3% of the goals came in the dying minutes of the game. Meaning, the Black Stars for 66.6% of those games, had to defend goals which sometimes came as early as in the first minute.
The case of one-goal projects was not different when the Black Stars were on the losing side. Besides suffering a 4-1 defeat to Netherlands, a 2-0 defeat to Argentina and losing on penalties to Uruguay, all other nine defeats of the Black Stars were with 1-0 score lines or a difference of one goal.
Taking 'Friendlies' too literally
Rajevac was in charge of 28 games and in the span of two years, he won and lost 12 games each, drawing 4; 42.8% of games ending in either a defeat or a Black Stars win.
The interesting note here is that 50% of those 12 defeats came in international friendlies. Ghana's biggest loss during his tenure – a 4-1 defeat to Netherlands, came in a friendly.
Impressively, Rajevac was involved in 19 competitive games as Black Stars head coach, and he boasts an encouraging win return, with 57.8%.
In his two year stay, he played competitive games in the World Cup qualifiers, AFCON qualifiers, World Cup and AFCON, losing just six games in the process.
The Return
The Serb probably could not be making his return at a better time than now. The team has been in disarray and lacked proper direction on the field of play, and these have been compounded by an absence of a clear plan with national team call-ups. Player invitations in Akonnor's tenure looked all-too new day-in, day-out.
In two years, Milo utilized 73 players for all national team assignments meanwhile in less than two years, Akonnor exceeded that number by inviting 75 different players to the Black Stars. This went contrary to him stating earmarking a pool of 40 to select players for Black Stars assignments.
The return of Milo will not automatically mean permanent seats for certain players – far from that, however there will be some stability in names, supporting a reconstruction of the team.
If Milo's first stint is anything to go by, then Ghanaians are not assured a luxury of goals with his return. Nonetheless what Ghanaians can look forward to is organization and strength in defence, an issue which has plagued Ghana very much recently.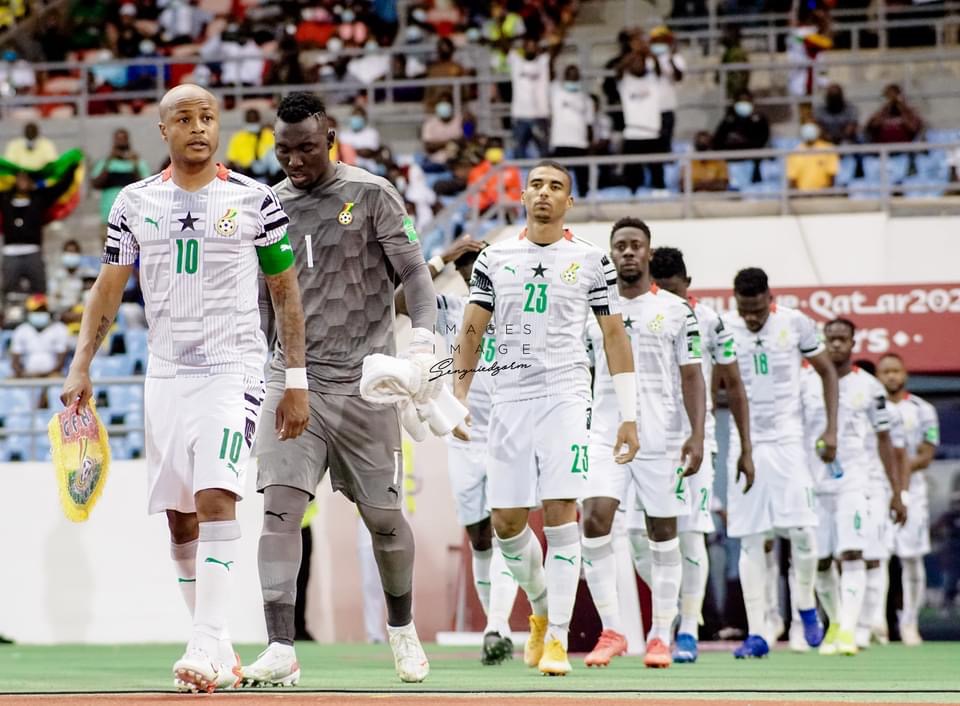 In 28 games, the Black Stars kept 11 clean sheets under Milo's tutelage and contrary to public opinion, some current defenders like Alexander Djiku, Daniel Amartey, Jonathan Mensah, and Joseph Aidoo forming a core for the Black Stars should be able to hold their own on the African continent.
The Black Stars conceded 26 goals in 28 games. However, the team looked more solid in competitive games, conceding 11 goals in 19 games.
This ability to defend slim margins and also keep clean sheets, will prove very important for the Black Stars.
The argument against Milo's return is premised on the fact that the Serb has not been very active or rather, impressive since leaving the Black Stars.
This argument was flawed at birth because before signing his deal as Black Stars head coach in 2008, Rajevac's biggest job was arguably with Serbia's Red Star Belgrade. Besides that job, he held management positions at Borac Cacak, Sloboda u19, FV Progress, Zeleznik Belgrad, BJ Guoan, Al-Sadd SC, Vojvodina returned to Borac Cacak in 2008, then joined the Black Stars as head coach.
From data available from his time at Vojvodina and his second stint with Borac Cacak, Milo won a meagre 13 games in 32 matches, yet he took the Black Stars to their first World Cup quarter-final.
Perhaps the Serb had something special working for him here, and now that he has come through a door he once shut, it is in the best interest of the Ghanaians to hope that magic he had, followed him through that door.