Fomena-based T.I. Amass picked the last slot for Ashanti region schools for the prelims of the 2019 National Science and Maths Quiz.
With a tally of 49 points, they defeated Effiduasi Senior High who scored 37 points.
St. Mary's Girls' SHS suffered to keep up in the game, finishing with only 18 points but also did better than Collins Senior High who are still chasing a debut at the nationals. They scored only scored six points.
In the penultimate contest, Toase Senior High picked up the qualification with 34 points.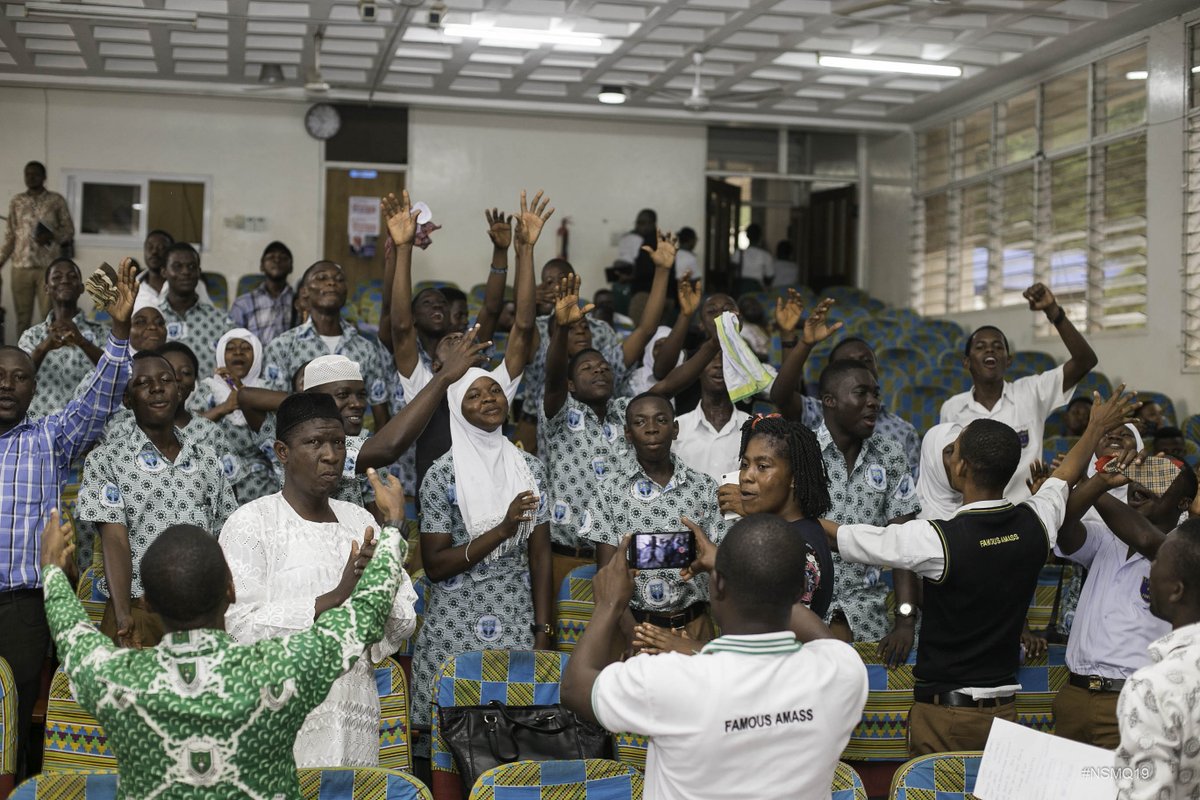 T.I. Amass students jubilated on their victory
St. Hubert Seminary and Senior High failed to book a third-time consecutive appearance in the TV quiz, scoring 12 points lower than Friday's victors.
In the 2018 contest, they were eliminated at the one-eighth stage their at their first game, having appeared as a seeded school from 2017.
Amaniampong Senior High and Barekese Senior High both scored 13 and six points respectively; only good for the records.