Paramount Chief and Agbogbomefia of the Asogli State, Togbe Afede XIV, has supported victims of the recent tidal waves that battered the coastline of the Volta Region with ¢300,000.
The former President of the National House of Chiefs presented a cheque of ¢100,000 each to the three Members of Parliament (MPs) of the affected areas.
Ketu South MP, Dzifa Gomashie, Keta MP, Kwame Gakpey and Anlo MP, Richard Kwami Sefe received the amount on behalf of their constituents.
In an interview with JoyNews, the traditional leader said as an individual and a businessman, he has always acknowledged that his success is inextricably linked to the fortunes of the people.
He said, "without our people, without our country, I cannot do the things that I am doing. So, that is why the welfare of the people is very dear to my heart."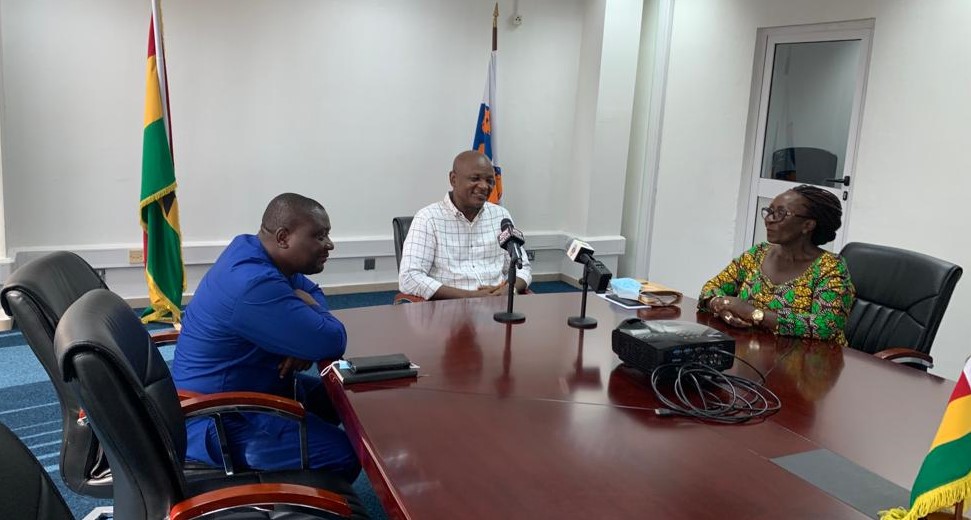 According to him, it was a reason his two companies – Africa World Airlines and Asogli Power – were the first to donate ¢100,000 each to the Covid Fund.
"I personally made donations to hospitals in the Volta Region and elsewhere. Just as I made donations during the outbreak of the Cerebrospinal Meningitis in the Upper West Region."
Togbe Afede added that he recognises the importance of his help in dealing with disasters as well.
On June 3, 2022, on behalf of Africa World Airlines, he presented a cheque of ¢200,000 to the Appiatse Support Fund in aid of the reconstruction of the Appiatse community which was destroyed by an explosion in January.
He noted that he cannot do that in faraway lands without looking at problems at home.
"The ¢300,000 presentation is to bring relief to our people from southern Ghana who suffered from the recent tidal waves. It happened when there was already difficulty, during a pandemic worsened recently by the Russian-Ukraine War.
"It is important to recognise that our people have problems and we need to help address those problems; that's why we have to come to support them with ¢300,000. This is just an initial contribution to show that our brothers are not alone," he stated.
DISCLAIMER: The Views, Comments, Opinions, Contributions and Statements made by Readers and Contributors on this platform do not necessarily represent the views or policy of Multimedia Group Limited.