The University of Ghana (UG) and the Kwame Nkrumah University of Science and Technology (KNUST) have suspended End of Semester Examinations due to the ongoing strike action by members of UTAG.
The National Executive Committee (NEC) of the University Teachers Association of Ghana (UTAG), directed members to withdraw all teaching and related activities beginning Monday, August 2, this year.
Members of the Association have subsequently laid down their tools.
Pursuant to this development, the University of Ghana, in a press statement, signed by the Registrar, Mrs Emelia Agyei-Mensah, issued Friday said, "the Business and Executive Committee of the University of Ghana at its meeting of 6th August, 2021, decided to postpone the upcoming Level 100 and 400 Second semester 2020/21 Academic Year Examinations."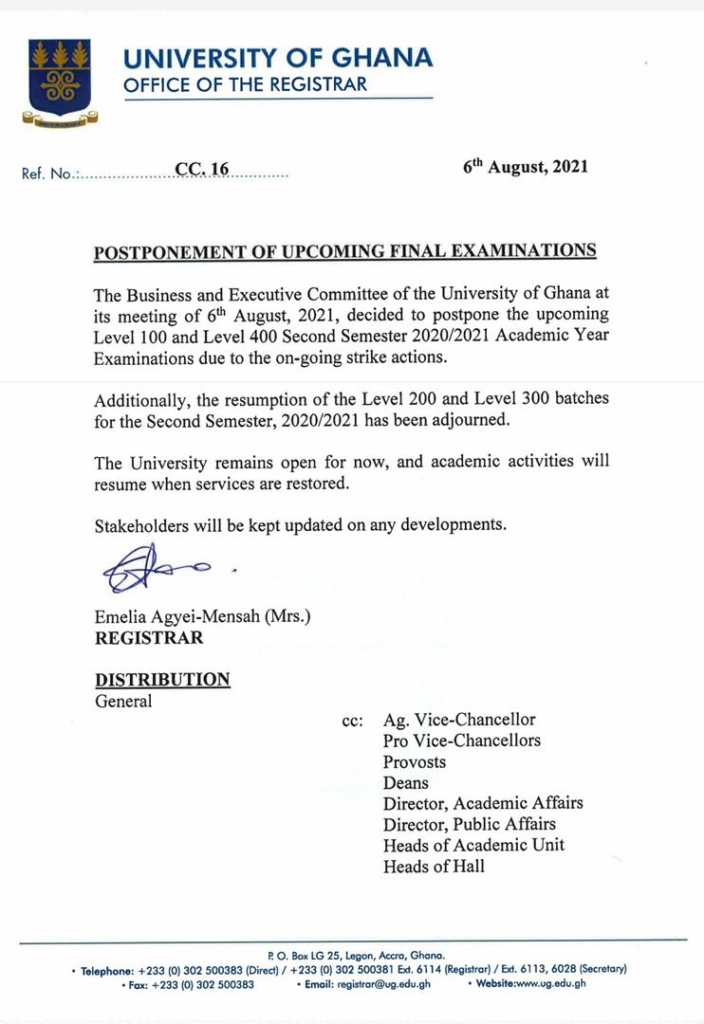 The University explained that the resumption of Level 200 and 300 students for the Second Semester, 2020/2021, has also been adjourned. The University, however, remains open, although academic activities will resume when UTAG's strike ends.
Similarly, the KNUST, in a statement signed by the Deputy Registrar, Academic Affairs, Mrs. Margaret Dzisi, said, "due to the ongoing strike action by UTAG, the End of Semester Examinations, originally scheduled for Monday, 9th August, 2021 to Friday 20th August, 2021, have been temporarily suspended."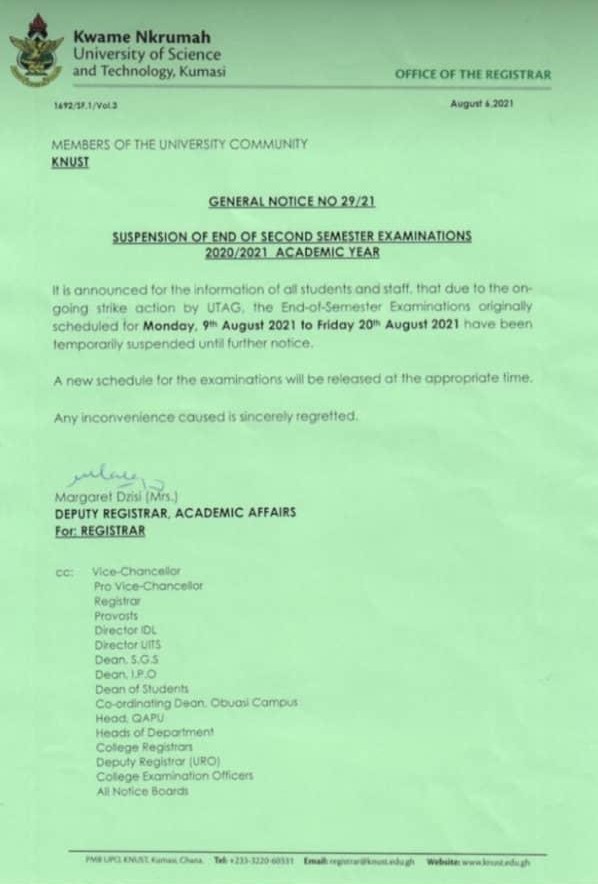 The KNUST authorities indicated that a new schedule for examinations will be released at the appropriate time.