The management of the University of Ghana, Legon, has directed the closure of its staff market on campus effective on Friday, July 30.
According to management in its notice, its decision stems from the failure of licensees and patrons to comply with the Covid-19 safety protocols.
"The notice comes to inform all Licensees and Patrons of the Staff Market that effective July 30, 2021, the University Management has ordered for the closure of the market due to the non-compliance of the Covid-19 safety protocols.
"This decision has been reached due to the surge in the active cases in the country and the need to protect the university community," the July 28 notice read.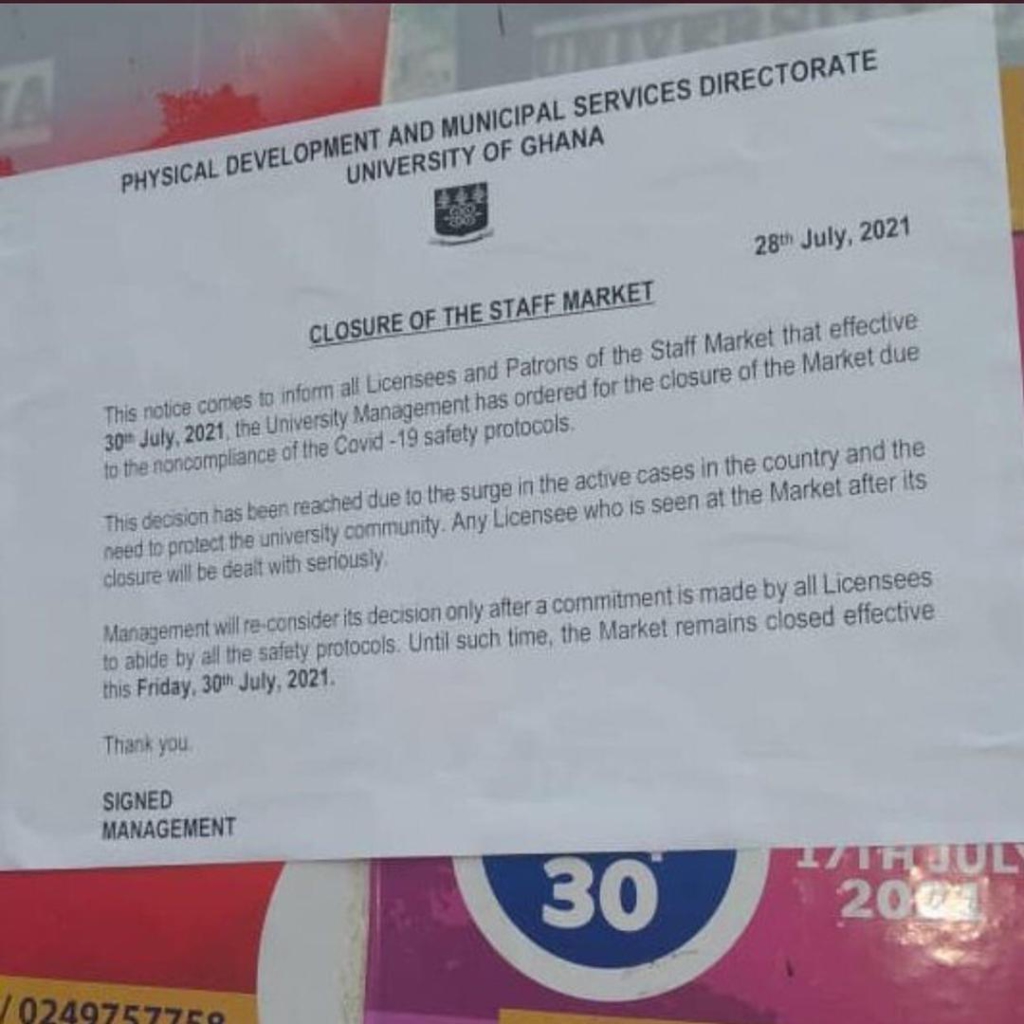 Licensees and patrons of the staff market who flout the directive will face the necessary sanctions.
Management has, however, indicated that it will rescind its decision after a commitment to abide by all the safety Covid-19 protocols is made by all licensees in the market.
"Until such time, the market remains closed," it concluded.
The Ghana Health Service (GHS) has reported two more deaths in the country's fight against the Covid-19 pandemic.
In the Service's latest update, this brings the total number of deaths to 823.
As of July 23, the new and active cases recorded were 435 and 4,521, respectively. The country's active cases have seen a surge since July 9.