Venezuela has expelled the senior US representative in the country amid an international backlash against Nicolás Maduro's re-election as president.
Mr Maduro announced the expulsion of charge d'affaires Todd Robinson as his victory in Sunday's vote was being proclaimed officially.
He accused Mr Robinson of conspiring against his socialist government.
The vote was marred by an opposition boycott and allegations of fraud, which led the US to tighten sanctions.
US President Donald Trump signed an executive order to limit the Venezuelan government's ability to sell off state assets.
Fourteen countries including Argentina, Brazil and Canada recalled their ambassadors from Caracas in protest.
The US has not had a serving ambassador in Venezuela for eight years and Mr Robinson is its most senior representative.
Venezuela is suffering from food shortages stemming from its economic crisis and voter turnout was low on Sunday.
What reasons did Maduro give?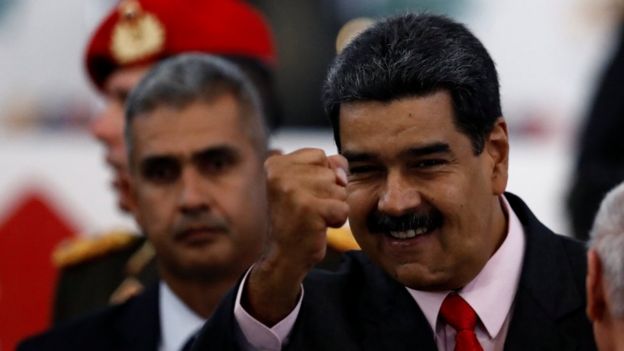 Image copyrightREUTERS
Image captionNicolás Maduro was re-elected for six years
The Venezuelan president ordered Mr Todd and his deputy head of mission, Brian Naranjo, to leave Venezuela within 48 hours.
Speaking at an event at the election board, he promised to present evidence that the US embassy had been engaged in a military, economic and political conspiracy.
He was, he said, defending the "dignity of the Venezuelan homeland".
"Neither with conspiracies nor with sanctions will you hold Venezuela back," Mr Maduro said.
What was the official result?
Mr Maduro was credited with winning 68% of the vote total.
The main opposition candidate, Henri Falcón, officially won 21.2%.
He rejected the result soon after polls closed and called for a repeat election.
Why did the US tighten sanctions?
The sanction is aimed at preventing Venezuelan officials selling off state oil assets in return for kickbacks.
Mr Trump said in a statement: "We call for the Maduro regime to restore democracy, hold free and fair elections, release all political prisoners immediately and unconditionally, and end the repression and economic deprivation of the Venezuelan people."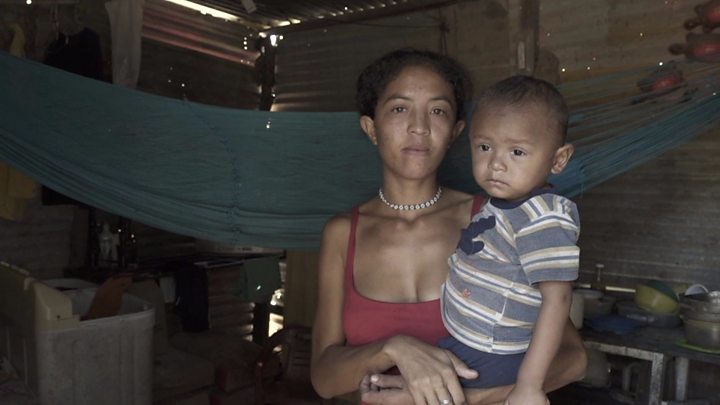 Media captionThe search for food in Venezuela
Even before the election took place, the US, Canada, the EU and a dozen Latin American countries said they would not recognise the results.
Now Mexico, Colombia, Chile, Panama and Peru are among those scaling back their diplomatic relations with Caracas.
However, Russia, El Salvador, Cuba and China congratulated President Maduro on his election win.
DISCLAIMER: The Views, Comments, Opinions, Contributions and Statements made by Readers and Contributors on this platform do not necessarily represent the views or policy of Multimedia Group Limited.