Volta Regional Director of the National Disaster Management Organisation (NADMO), Divine Richard K Bosson has been confirmed as the new MCE for Ho Central.
Mr Bosson said the Assembly will be committed to providing enough developmental projects in the Municipality.
According to him, the already existing projects started by the former MCE would be continued in his tenure, adding that new ones will also be executed in order to bring relief to the people.
Mr Bosson said the challenges confronting the Ho Municipality required deliberate but urgent well thought out strategic steps as well as backing and total support of the people to be able to overcome the hurdles.
"I am confident in the capacity of the human resources available to this assembly coupled with the blessings and assurance of support of our chiefs to break new paths in advancing our collective progress as a people," Mr Bosson said.
He noted that, waste management is a major challenge facing the Ho Central Municipality which must be dealt with.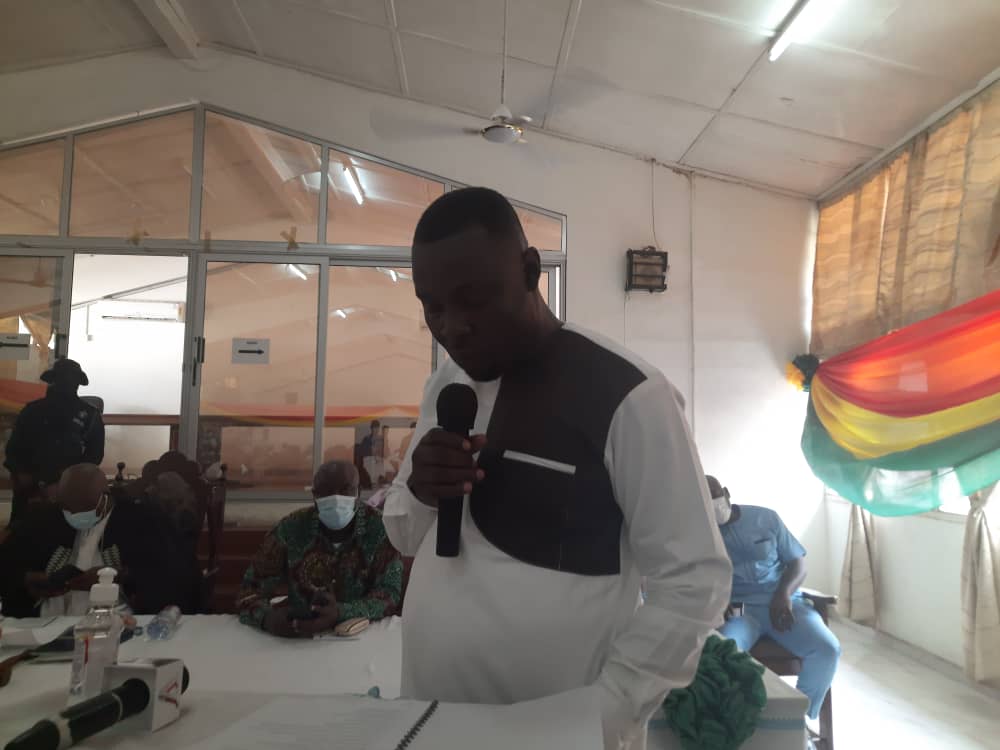 "While we take steps to review our waste management related actions in terms of the results we want to see, the assembly shall also work actively and in partnership with notable institutions to champion a general behavioural change in the way waste is disposed," Mr Bosson said.
Touching on jobs, Mr Divine Bosson said the Assembly will go into partnership with the appropriate institutions to roll out a programme of apprenticeship in skills training and general entrepreneurship towards creation of sustainable jobs and income.
He said he will operate an open door policy during his tenure as well as leadership with the help of assembly members and everyone involved to bring the needed development to the Municipality.
Mr Bosson was grateful to the President for the confidence reposed in him and promised to make him proud.
The Volta Regional Minister, Dr Archibald Yao Letsa urged assembly members of other districts to also confirm the President's nominees.
Present at the program were MP for Hohoe, John Peter Amewu, Volta Regional Chairman for the NPP, Makafui Kofi Wornya among many notable men and women.
Divine Bosson polled 36 out of 42 votes cast representing 85.7%