Henrietta Lacks is set to be honored on Wednesday by the World Health Organization in Geneva for her enduring contribution to medical science, more than 70 years after her cells were taken without her consent during a 1951 hospital visit in Baltimore.
Descendants of Lacks, a Black American, will meet with WHO Director-General Tedros Adhanom Ghebreyesus in Switzerland to acknowledge her legacy and "contribution to revolutionary advancements in medical science," the global health body said in a statement.
Her cells, which have been reproduced billions of times for medical research, were used in developing the polio vaccine, medications for HIV/AIDS and breakthroughs for in vitro fertilization. The WHO also noted that the "cells are currently used in vital research for Covid-19 response efforts."
Lacks, a mother of five, died at age 31 of cervical cancer in October 1951, just eight months after her diagnosis. During a visit to Johns Hopkins Hospital in Baltimore, which was racially segregated at the time, she complained of vaginal bleeding, which led her gynecologist to discover a large, malignant tumor on her cervix.
During her treatment, a sample of Lacks's cancer cells retrieved during a biopsy were sent to the tissue lab of George Gey, a cancer researcher who was collecting cells from patients at the hospital. \Each sample he gathered soon died, he found. But Lacks's cells miraculously thrived and doubled every 20 to 24 hours, the hospital said — making them the first living human cells to survive and multiply outside the human body.
For decades since, Lacks's cells, known medically as "HeLa cells" — from the first two letters of her first and last names — have been used and commercialized by the science community across the globe.
HeLa cells have contributed to nearly 75,000 studies, according to the WHO, and paved the way for advancements of lifesaving vaccines such as HPV, which protects against cervical cancer, the disease that killed her.
However, the WHO acknowledged that her legacy was laced with "inequity" and expressed hope that Lacks's growing international recognition would go toward "rectifying unjust disparities in global health."
Last week, a life-size bronze statue of Lacks was unveiled in England in the presence of her children and grandchildren, commissioned by the University of Bristol, in a separate event to honor her during Black History Month.
The Lacks family last year marked the 100th anniversary of Henrietta Lacks's birth in Virginia. Her "immortal cells" have also been the subject of a best-selling novel, an HBO drama featuring Oprah Winfrey and family feuds over guardianship of the cells.
Earlier this month, her descendants filed a lawsuit in federal court in Baltimore against a pharmaceutical company, alleging it had profited from Lacks's cells without approval from or payment to her family members. The lawsuit also seeks the intellectual property related to the cells.
The family is working with Ben Crump, a civil rights attorney known for representing the families of Trayvon Martin and George Floyd, and has spoken of the "racially unjust medical system" that led to the use of her cells without her permission.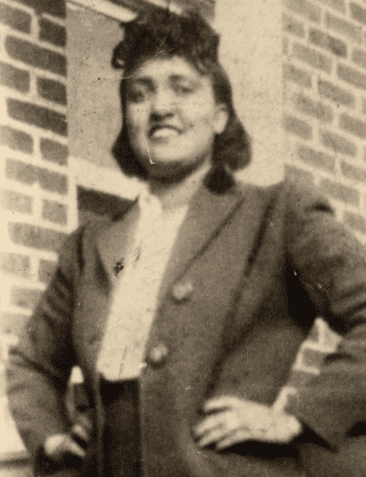 There has been a history of medical racism in the United States, most notably the Tuskegee study that lasted from 1932 until 1972. The U.S. Public Health Service worked with the Tuskegee Institute in Alabama in the study to track the progression of untreated syphilis in poor Black men — withholding effective treatments for the disease even after they became available.
During the coronavirus pandemic, Black Americans have been among the hardest hit by covid-19. Black people in the United States are twice as likely to die and almost three times more likely to be hospitalized with covid compared to White non-Hispanic people, according to the Centers for Diseases Control and Prevention. Yet, suspicion of the coronavirus vaccines by some segments of the Black population has been tied to a widespread lack of trust in a medical system that has historically dehumanized many.
Johns Hopkins has said that it "has never sold or profited from the discovery or distribution of HeLa cells and does not own the rights to the HeLa cell line." It also said that at the time, there was no established protocol for informing patients or getting consent for research based on specimens, but that today it maintains a "strict patient consent processes."
It has also worked with members of the Lacks family on projects over the years including scholarships and symposiums, and it said it plans to name a building on its Baltimore campus after Lacks.