Seven employees of Uganda's Red Pepper tabloid, including including senior editors, have been charged with defaming President Yoweri Museveni, his brother Gen Salim Saleh and Security Minister Henry Tumukunde, the state-linked New Vision newspaper has reported.
Prosecutors alleged that the accused - who have been remanded in custody - injured the reputation of the three following the publication of an article under the headlline: "M7 plots to overthrow Kagame - Rwanda", the New Vision reported.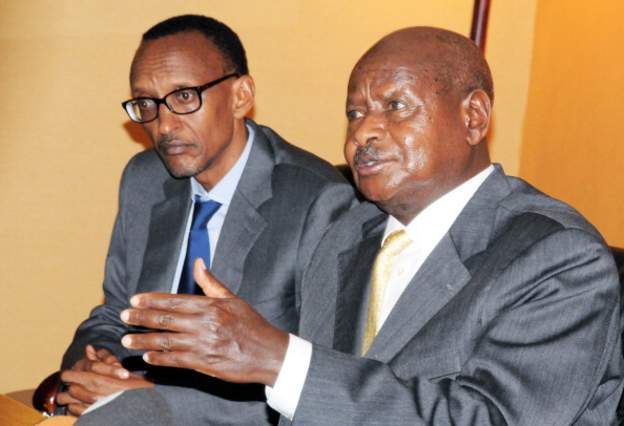 Uganda denies President Museveni (R) is plotting to oust President Kagame (L)
Red Pepper had subjected President Museveni, known as M7, to hatred, contempt and ridicule, it quoted prosecutors as saying.
Red Pepper has not yet commented.
After the report was published on 20 November, Uganda's foreign minister dismissed it as mischievous and said it was aimed at sowing discord between the two states, led by Mr Museveni and Paul Kagame.
The pair used to be close allies before falling out.
Have your say
---
More

World

Headlines
---