Police are investigating after reports of an explosion on a District Line Underground train in south-west London.
A picture on social media showed a white bucket inside a supermarket bag, but does not appear to show extensive damage in the carriage.
Witnesses have described seeing passengers with facial injuries.
Others have spoken of "panic" as passengers left the train at Parsons Green station in the Fulham area of the capital.
BBC London Correspondent Riz Lateef was at Parsons Green on her way in to work.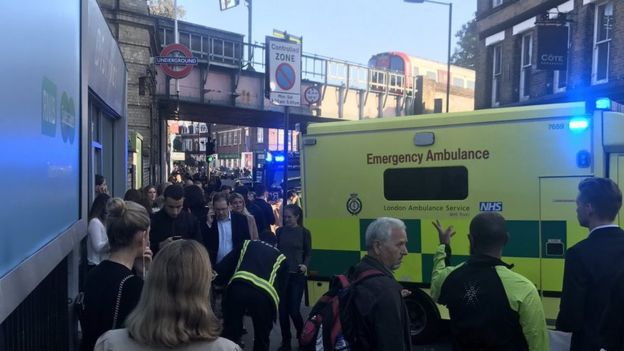 Police and the ambulance service are at the station
She said: "There panic as people rushed from the train, hearing what appeared to be an explosion"
"People were left with cuts and grazes from trying to flee the scene"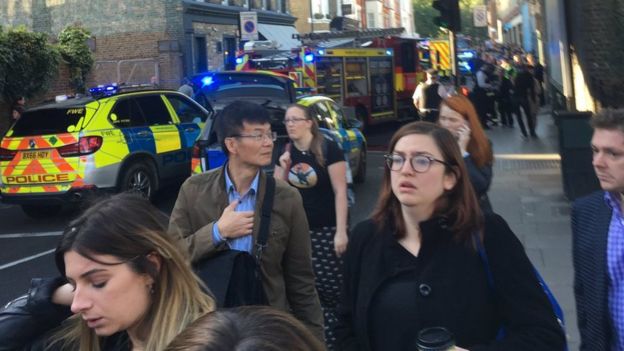 "There was lots of panic"
Alex Littlefield, 24, a City worker, said: "I was walking around the corner to the Parsons Green Tube station, and I saw the raised platform with everyone running and looking upset.
"I saw police officers, fire brigade, and telling people to get back.
"I saw masses of people and armed police. There were lots of very, very distressed people. We've been pushed right back now."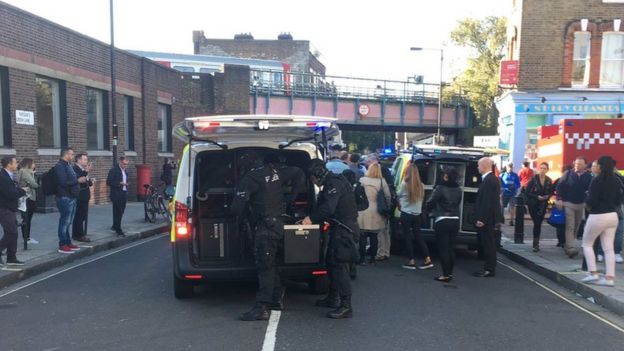 Have your say
---
More

World

Headlines
---