Former students from Moi Girls High School in Kenya's capital, Nairobi, are holding a protest outside the school's gate amidst reports that one of the students was raped in an attack on Saturday.
Students say three men entered the girls' hostel and sexually assaulted one of the girls while two others managed to escape.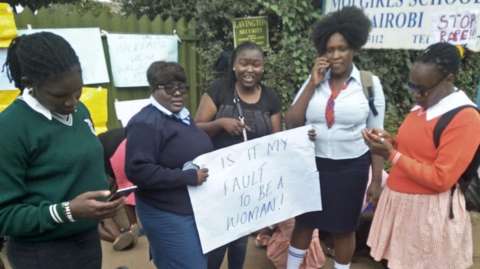 Some of the protesters are wearing the school's uniform, others are holding placards.
One of the protesters pretended to be a pregnant woman, singing in Swahili, "The child I gave birth to has no rights."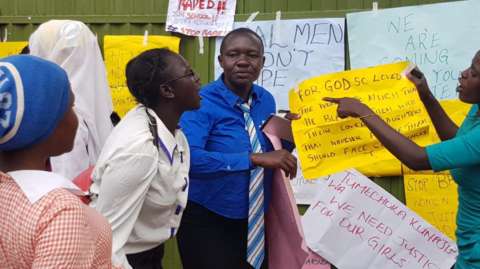 A local TV station has shared video of the protest:
The BBC's Mercy Juma snapped these pictures of the protesters:
---