The US Federal Aviation Authority (FAA) has said it will not suspend Boeing 737 Max aircraft despite mounting pressure from senators and workers' unions.
The FAA said a review showed "no systemic performance issues" and there is no basis for grounding the aircraft.
An Ethiopian Airlines plane crashed on Sunday killing all 157 people on board, in the second fatal accident involving the 737 Max 8 model in five months.
A wave of countries and blocs have banned the plane from their airspace.
They include the UK, China, the European Union and Australia.
Ted Cruz, a Republican senator who chairs a subcommittee on aviation and space, said: "I believe it would be prudent for the US likewise to temporarily ground 737 Max aircraft until the FAA confirms the safety of these aircraft and their passengers."
Democratic senators Edward Markey and Richard Blumenthal have written to the FAA - which they referred to as "our aviation safety cop on the beat" - asking that the Boeing 737 Max should be grounded "until the agency can conclusively determine that the aircraft can be operated safely".
Democrat presidential hopeful Elizabeth Warren said that the FAA should follow other nations' lead "immediately" and "get these planes out of the sky".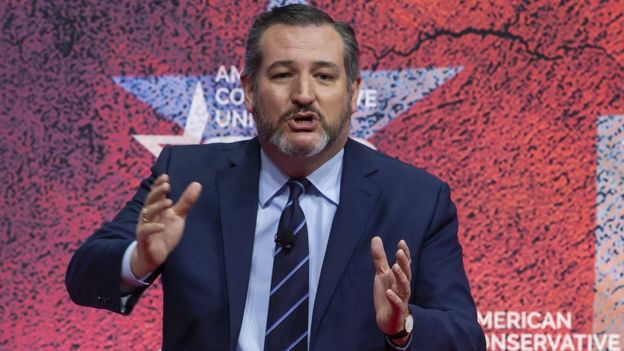 Senator Ted Cruz says it would be "prudent" for the Boeing 737 Max aircraft to be temporarily grounded
And Republican senator Mitt Romney said: "Out of an abundance of caution for the flying public, the FAA should ground the 737 Max 8 until we investigate the causes of recent crashes and ensure the plane's airworthiness."
But the FAA said that other civil aviation authorities had not "provided data to us that would warrant action".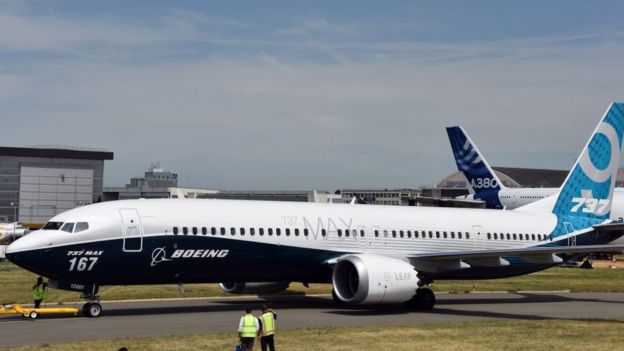 Have your say
---
More

World

Headlines
---