Some residents of Sehwi Asafo in the Wiawso Municipality of the Western North Region have allegedly attacked four suspected land guards for destroying a 10-bedroom self-contained belonging to a physically challenged woman there.
Two of the suspects managed to escape during the incident, leaving behind the two others who were severely beaten by the residents.
Narrating what could have triggered the act to Adom News, the owner of the building, Akisi Vivian, said one of the suspects had confronted her about the location of her building, "he said they had a family house where I have built mine."
"He took me to the police station, and now the matter is in court," she added.
According to her, her leg was amputated following an accident, so she decided to build and rent out to cater for herself and her children with some of the money she may get instead of begging by the street.
The building, she indicated, had 10 rooms, of which each comes with a dining hall, kitchen, toilet and bath, but the suspects had destroyed everything.
"But yesternight I had a call that the building is being broken down. So we rushed to the scene only to find out that they have destroyed all 10 rooms."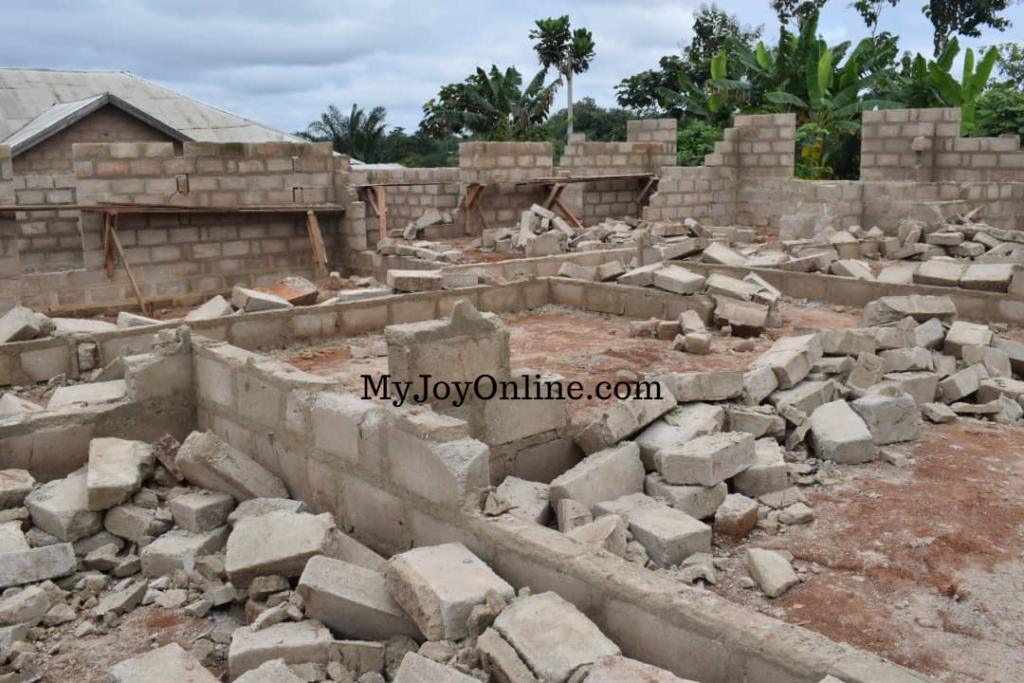 The assemblyman for the area, Vincent Afriyie, urged the police to provide pure justice and ensure that those perpetrators are brought to book.
"If not [he suspects] what would happen next would not be contained, so I am pleading that they ensure justice prevails."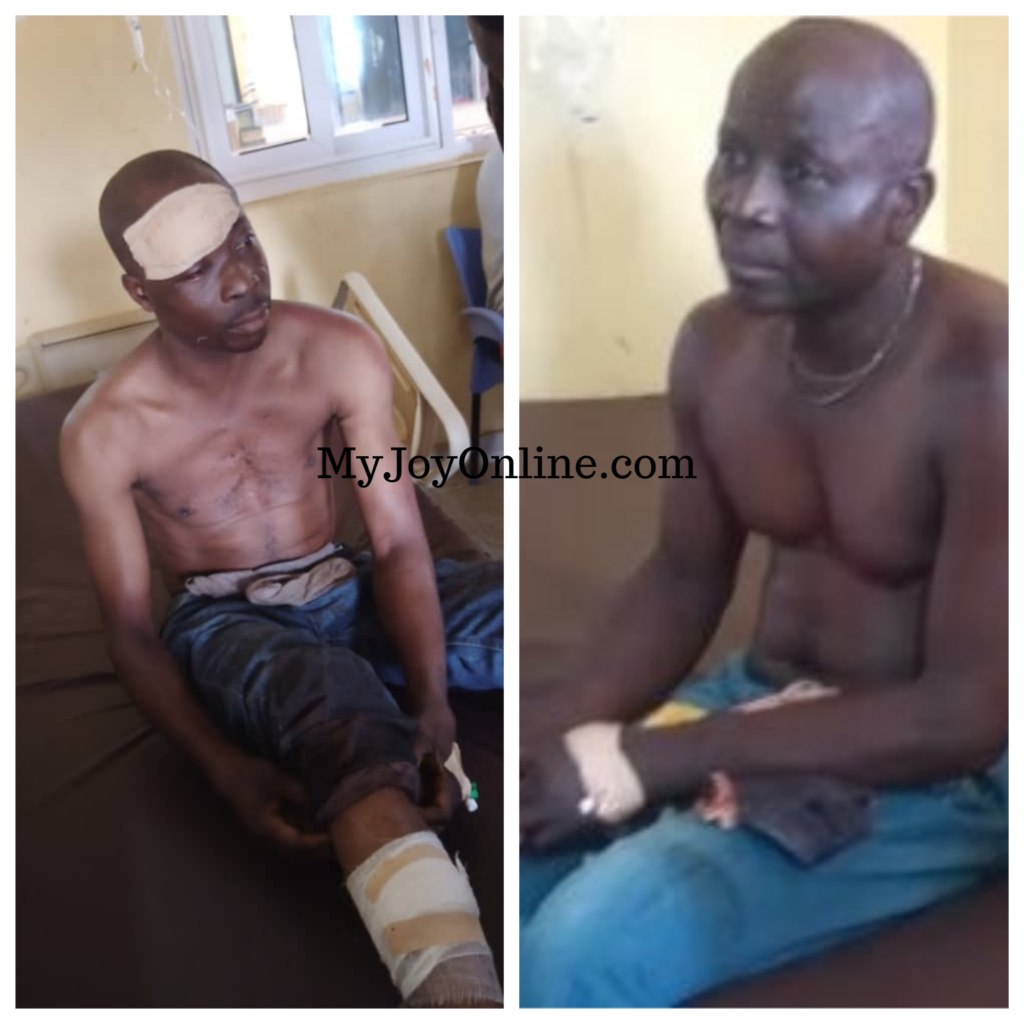 He confirmed the suspects were four, adding that had it not been that he had the information on time, the suspects would have been lynched by the residents.
Meanwhile, the two injured suspects are receiving treatment at the St John of God Hospital in Sehwi Asafo.