A survey conducted by the Regional Advisory Information and Network Systems (RAINS) indicates that 40% to 42% of girls between the ages of 15 and 19 either married or dropped out of school before class five.
The survey was carried out under Strategic Approaches to Girl Education (STAGE) Project in the Nanumba South and Kpandai District in the Northern Region.
According to the survey, in each of these communities, six out of every ten girls get married and four out of every ten girls drop out of school respectively.
Speaking to JoyNews, the Program Coordinator of STAGE Project, Madam Ragadahu Abdul Wahab said the project identified these teenage girls and offered training to help them cope with life.
Miss Wahab said the STAGE Project seeks to reduce the barriers that girls face in achieving education by providing formal and non-formal education for young girls.
She said the skills training will also provide an opportunity to have a trade which will help reduce poverty. She added that the girls will be given start-up kits and capital.
The organisation had held a graduation ceremony for 300 of these girls who were trained in master craft including learning, English literacy, and numeracy.
Miss Wahab indicated that the project is currently being implemented in seven regions of Ghana.
They are targeting districts and communities where there are high levels of extreme poverty, traditional and social norms which affects women and girls, she added.
Some of the beneficiary communities are Tampuaya, Moba, Danaayili, Wulensi, Dodope, Takundo, Bisando, Lamojado and many others.
She said their target next year is to reach out to 700 girls in 26 communities and more than 2000 girls in three years of the project.
Facilitators were given bicycles to aid work and movement in the community.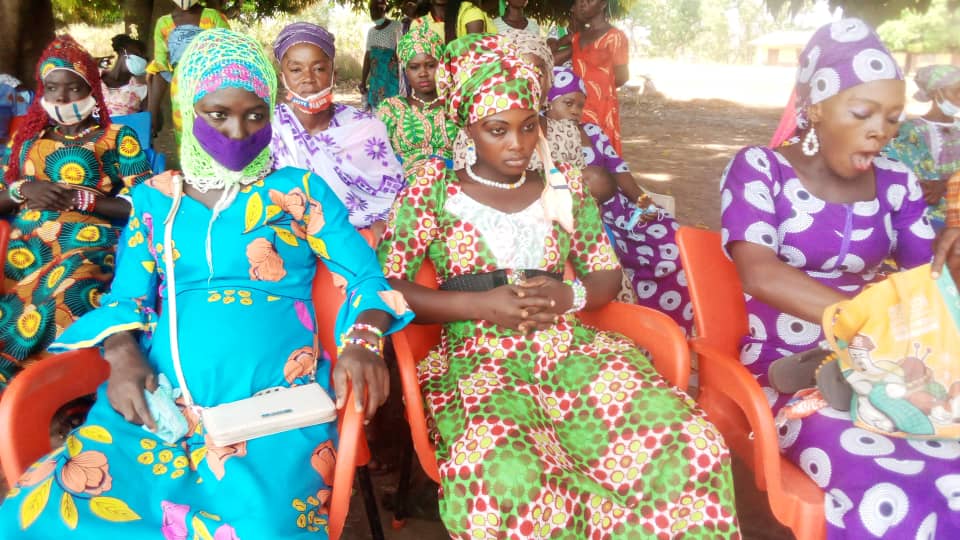 –