The dawn of Covid-19 has reaffirmed the need to utilise the digital space for effective business activities.
However, looking for suitable digital systems and getting the implementation done right can be a headache as the wrong tools can be highly a disservice.
Fortunately, a Ghanaian management information systems consultant, Samuel Anim-Yeboah, has developed a practitioners' framework to transform businesses digitally.
The Drivers-Processes-Capabilities-Impacts (DPCI) framework is designed to help with the digital transformation of organisations to achieve the desired impact.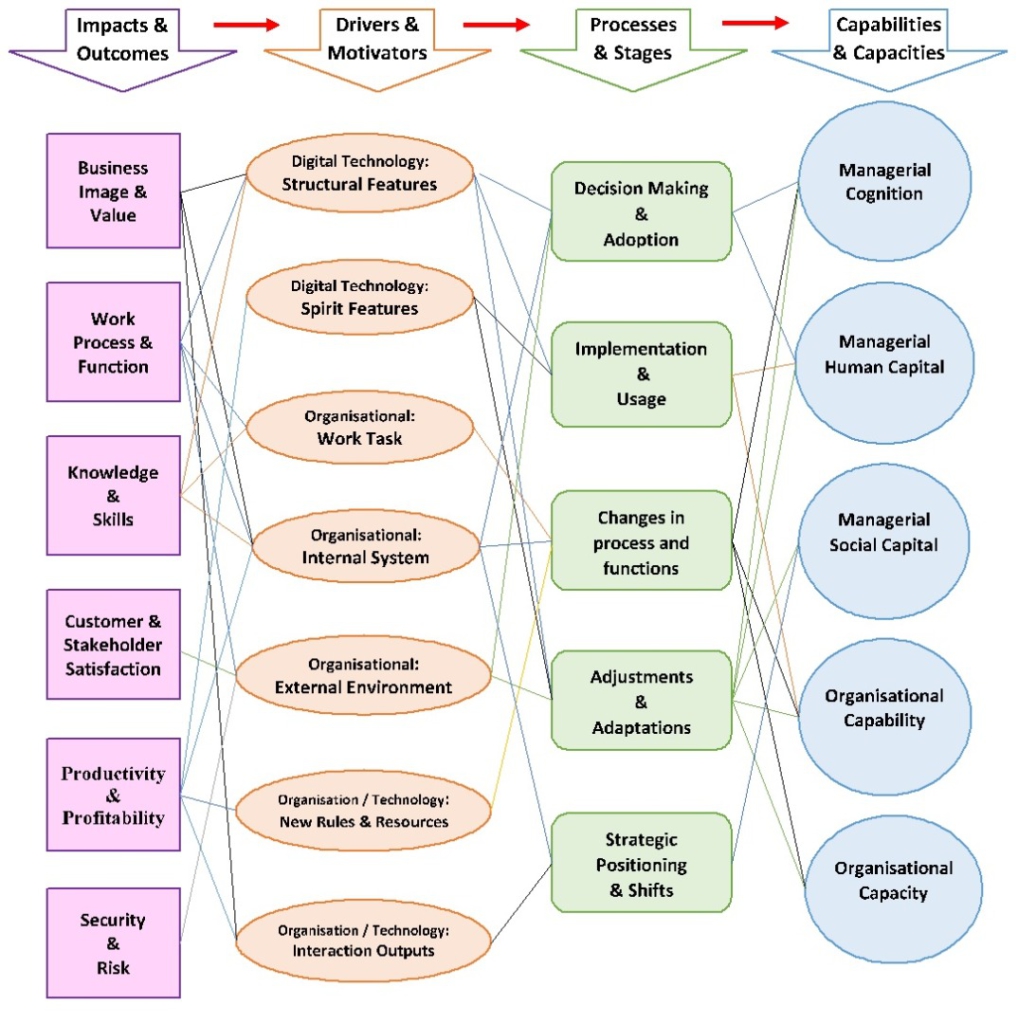 A myriad of digital technologies is becoming readily available and affordable for use by organisations and businesses.
These technologies, including mobile computing, cloud computing, social media, e-commerce, and virtual tools, have been instrumental in transforming businesses.
The effects of covid-19 have compelled businesses to consider digital tools to allow for remote management.
However, uninformed selection of particular software or digital tools and processes may be a liability.
As part of his PhD thesis in Information Systems at the University of Ghana, Mr Anim-Yeboah set out to design a model that helps transform organisations and businesses.
The DPCI framework is designed for entrepreneurs, managers, and business practitioners to help in the digital transformation of organisations.
The DPCI Framework can help policymakers make and implement policies that would support the pursuit of particular drivers to achieve desired policy impact.
"The DPCI Framework will facilitate the pursuit of particular drivers, optimise particular processes, and consider capabilities to achieve the desired impact and outcomes," Mr Anim-Yeboah explained.
The mechanism of DPCI has four main steps to follow:
First, the desired impacts and outcomes of the digital transformation are specified and clarified by management.
Secondly, there is a focus on the corresponding drivers and motivators to pursue.
Thirdly the respective processes and stages are optimised, and lastly, the capabilities and capacities of the organisation are considered.
The Principle for the DPCI Framework is about how to achieve efficient and effective digital transformation.
Already, three businesses have utilised this tool to transform digitally.
The practice-based DPCI framework was officially presented and discussed at a workshop organised by the Kumasi Chapter of the Ghana National Chamber of Commerce and Industries (GNCCI).
The feedback was encouraging as the members found it useful for the digital transformation of businesses and commended the effort.
Mr Anim Yeboah is optimistic about an efficient digital transformation with the DCPI Framework.
"By utilising the DCPI framework and going through the guide and accompanying charts will help businesses and organisations to handle their digital transformation effectively".
Mr. Anim Yeboah has also met the Ghana Chamber of Commerce in Kumasi to discuss the model.